Chris Harrison: Bachelor host apologises for 'speaking in manner that perpetuates racism'
Harrison has also apologised to Bachelorette alum Rachel Lindsay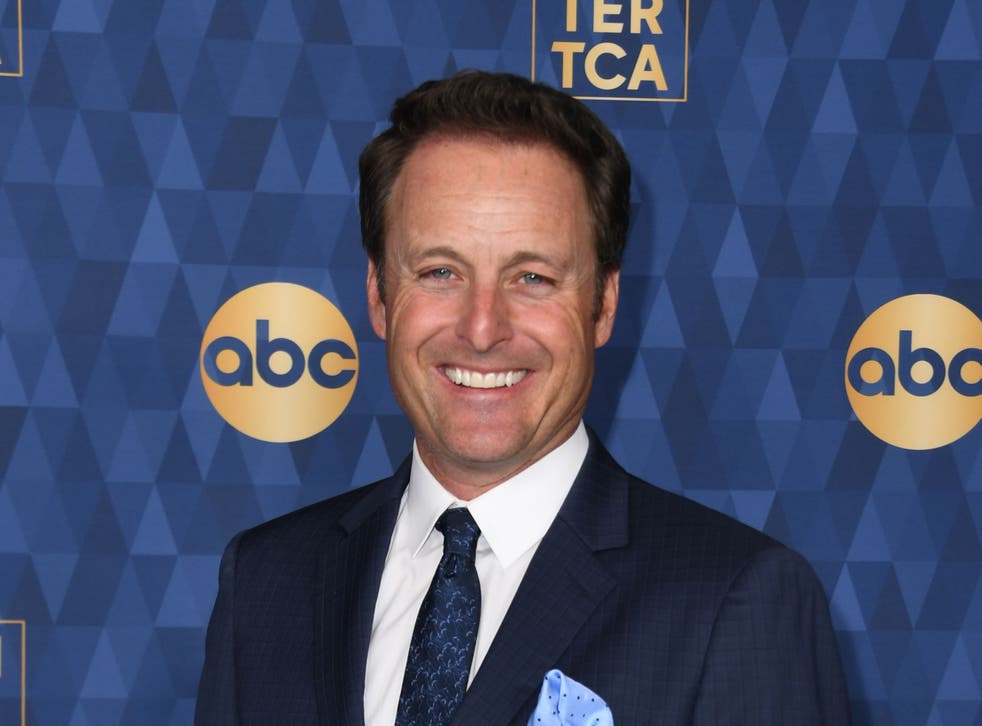 Bachelor host Chris Harrison has apologised for "speaking in a manner that perpetuates racism" in a recent interview.
Harrison issued the apology on social media after making the remarks while discussing allegations pertaining to Bachelor contestant Rachael Kirkconnell with Bachelorette alum Rachel Lindsay.
"To my Bachelor Nation family — I will always own a mistake when I make one, so I am here to extend a sincere apology," Harrison wrote. "I have this incredible platform to speak about love, and yesterday I took a stance on topics which I should have been better informed."
Harrison added: "What I now realize I have done is cause harm by wrongly speaking in a manner that perpetuates racism, and for that I am so deeply sorry. I also apologise to my friend Rachel Lindsay for not listening to her better on a topic she has a first-hand understanding of, and humbly thank the members of Bachelor Nation who have reached out to me to hold me accountable. I promise to do better."
Kirkconnell, whom Harrison referred to in his apology, is currently a contestant on season 25 of The Bachelor. As reported by BuzzFeed, Kirkconnell has recently faced allegations, including that she was photographed at an Antebellum-themed party in 2018. Kirkconnell hasn't addressed the allegations publicly, nor has she authenticated the images which have surfaced on Reddit and on social media.
Asked about the general controversy surrounding Kirkconnell in a recent interview with Entertainment Tonight, Bachelor Matt James – whose season Kirkconnell is featured on – said: "I have not spoken to anybody since the show ended, but I would say that you have to be really careful about what you are doing on social media. Rumours are dark and nasty and can ruin people's lives. So I would give people the benefit of the doubt, and hopefully she will have her time to speak on that."
The Independent has contacted Kirkconnell and ABC, on which The Bachelor airs, for comment. According to ET, "Bachelor contestants are usually unable to address allegations while they're still on the show."
Harrison discussed the allegations with Lindsay in a recent segment on Extra – the sequence for which he later apologised.
"I haven't talked to Rachael about it," he said. "And this is, again, where we all need to have a little grace, a little understanding, a little compassion, because I've seen some stuff online — again this judge-jury-executioner thing — where people are just tearing this girl's life apart and diving into, like, her parents and her parents' voting record. It's unbelievably alarming to watch this. I haven't heard Rachael speak on this yet. And until I actually hear this woman have a chance to speak, who am I to say any of this?"
When Lindsay pressed him about the allegations that Kirkconnell attended an Antebellum-themed party in 2018, Harrison replied: "Is it a good look in 2018 or is it not a good look in 2021? Because there's a big difference."
"It's not a good look ever," Lindsay said.
"I don't disagree with you. You're a hundred percent right in 2021," Harrison added. "That was not the case in 2018. ...That was a type of party that a lot of people went to."