Citizen Smith is back: Classic 1970s BBC comedy starring Robert Lindsay set to return
Exclusive: The rise of Jeremy Corbyn is set to give urban guerrilla Wolfie Smith the chance to get his hands on the levers of power
Adam Sherwin
Friday 11 September 2015 01:11 Comments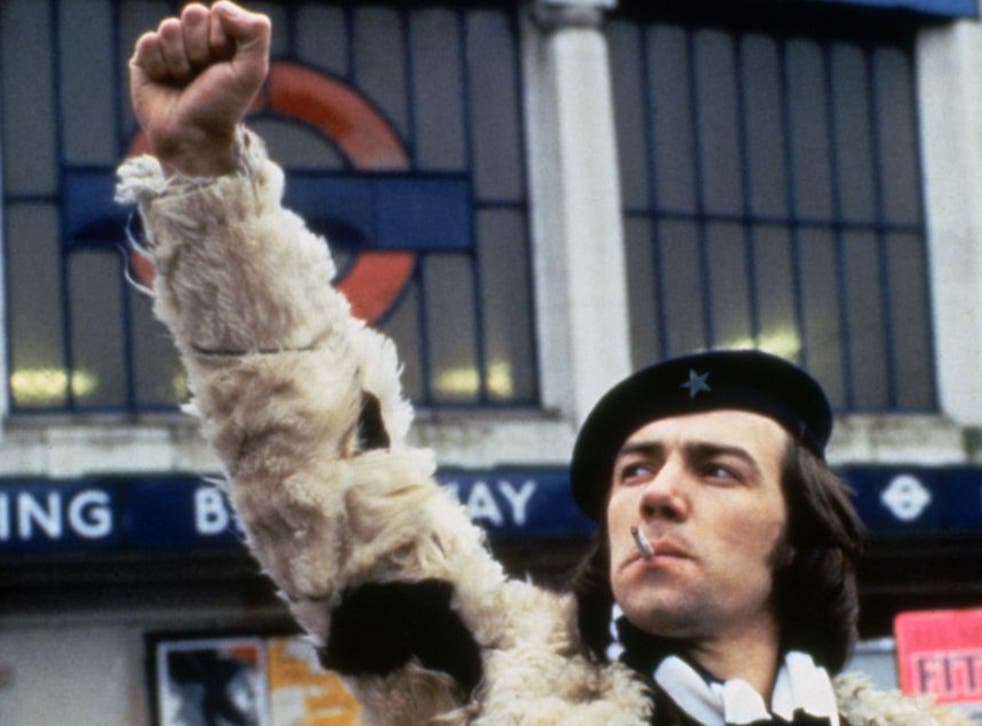 The glorious day has finally arrived for the Tooting Popular Front. The classic BBC comedy Citizen Smith is to return – and now the South London Che Guevara is taking over the Labour party.
With his slogan "Power to the People", Wolfie Smith's hapless attempts to ferment a Marxist revolution entertained millions of BBC1 viewers in the late Seventies. Written by John Sullivan, who went on to create Only Fools and Horses, Citizen Smith's dream of bringing "freedom for Tooting", assisted by inadequate followers, was regularly scuppered by laziness and disorganisation.
Now the political tide has turned. The rise of Jeremy Corbyn is set to give the urban guerrilla, who always promised doubters that a Socialist utopia would arrive "come the glorious day", the chance to get his hands on the levers of power.
Robert Lindsay, the actor who made his breakthrough playing "Wolfie", revealed he has agreed to reprise the role.
Lindsay told The Independent: "I've been chased by a production company which is very much trying to get Wolfie to run for the Labour Party and bring him back into power. I think that's a fantastic idea."
Sullivan died in 2011 but Lindsay said that a team of writers and producers would revive the sitcom. "There are moves afoot in the industry to bring Citizen Smith back with some respected figures that I very much admire."
TV reboots in pictures

Show all 12
Set against a backdrop of a nation riven by industrial strife, Citizen Smith ran for four seasons from 1977 to 1980. The opening titles featured Wolfie emerging from Tooting Broadway Tube Station, issuing a rallying cry of "Power to the People."
However the unemployed layabout's delusions were persistently undercut by Charlie, the disapproving father of his long-suffering girlfriend Shirl, who dismissed the anarchist pretender as a "flaming yeti" and "Chairman Mao." Shirl's mother, however, retained a soft spot for Wolfie, who she mistakenly called "Foxy."
Lindsay, 65, who stars in Bull, a new sitcom for the Gold channel in which he and Maureen Lipman play antique shop owners, has unfinished business with Citizen Smith. He said: "It was a series I never finished. It was just beginning to become huge. You know what happens, you want to be a serious actor, you don't want to do sitcoms. The word 'sitcom' becomes such a dirty word. The press say 'oh, It's only a sitcom.' It's not, it's bloody hard to make it work."
Access unlimited streaming of movies and TV shows with Amazon Prime Video Sign up now for a 30-day free trial
Sign up
Lindsay, a Socialist brought up in a Derbyshire mining village, also has a long performance history linked to Labour. He played Tony Blair in a Channel 4 satire that put the former PM on trial and in the Nineties starred in the drama GBH, as a character not dissimilar to Derek Hatton, a leading member of Militant, the scourge of Neil Kinnock. The actor is backing the frontrunner Corbyn in the leadership race.
"I don't think Corbyn is a laughing stock at all," he said. "I think he's an extremely wonderful politician and I think he's going to run the Labour Party and take the Labour Party back to what it should be. I know he has some controversial views but at least he has views. He's not pandering to America.
"I do think the Labour Party has lost its way and I do think Corbyn is going to take it back and it's just frightening everybody to death. Including Tony Blair and all the others going 'oh my god, we're never going to…' You had your moment, let's go back to basics again."
It's not yet known if the new Citizen Smith will return to the BBC. The series could be screened by the Gold channel, which brought Yes Prime Minister back to screens in 2013. Gold's sister station Dave this week announced that shooting has begun on new episodes of another BBC comedy favourite, Red Dwarf.
Bull, a surreal comedy produced by the Little Britain comedian Matt Lucas, is Lindsay's first sitcom since the popular My Family was axed by the BBC in 2011 amid claims that the family scenario was too "middle class."
Lindsay said: "You're vulnerable if something's not funny. It really hurts when you thought something was very funny and other people don't."
Register for free to continue reading
Registration is a free and easy way to support our truly independent journalism
By registering, you will also enjoy limited access to Premium articles, exclusive newsletters, commenting, and virtual events with our leading journalists
Already have an account? sign in
Join our new commenting forum
Join thought-provoking conversations, follow other Independent readers and see their replies