Conan O'Brien and Rogue One star Diego Luna hit back against Trump with special Mexico-set show
Conan Without Borders: Made in Mexico was made thanks to an all-Mexican staff, crew, guests, and studio audience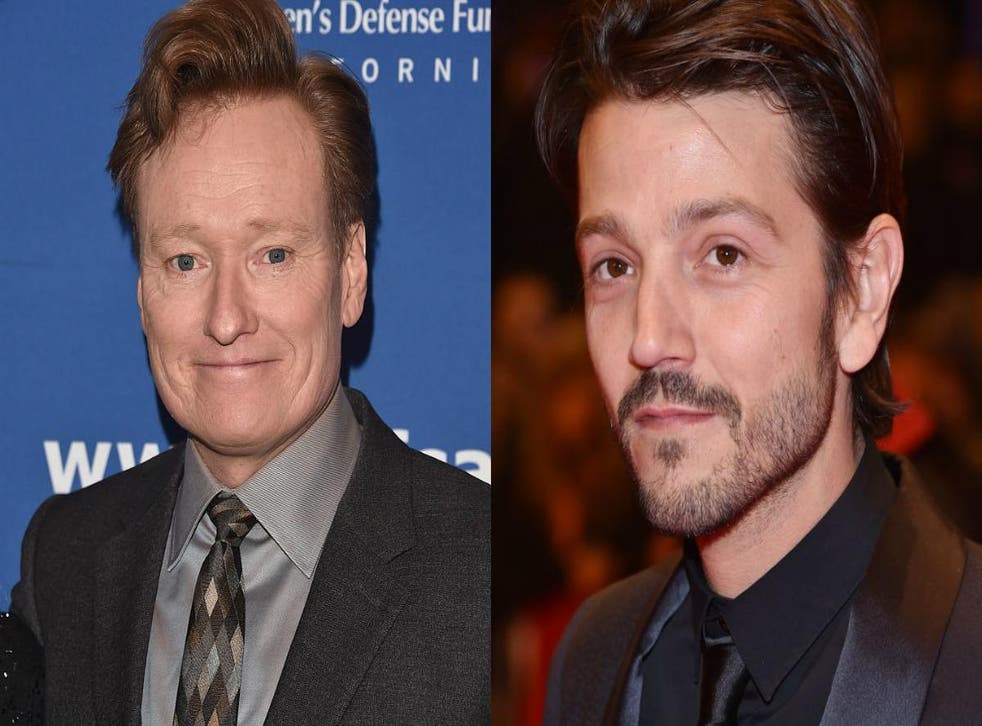 At a time when the Trump administration seeks to demonise the Mexican people, either through continued promises to build the infamous border wall, or ramping legislation to deport Mexican immigrants, Conan O'Brien wants to spread just a little understanding and positivity.
His new special Conan Without Borders: Made in Mexico seeks to show the country in a positive light, taped with the aid of an all-Mexican staff, crew, guests, and studio audience.
That includes one of the stars of last year's biggest blockbuster, Rogue One's Diego Luna, who branded Trump's immigration policy a "nightmare", but stressed also the importance of seeing the positivity in resistance. "But this nightmare can bring something great, which is the reaction to it," he noted (via The Hollywood Reporter). "There's a resistance happening in the States."
Former Mexican President Vicente Fox also features as a guest on the show, who famously stated in response to Trump's proposed border wall, "I'm not going to pay for the f***ing wall. He should pay for it. He's got the money."
The show will also feature O'Brien playing a masked Mexican wrestler called the "The Crazy Rooster", while also attempting to cross the US-Mexico border with a suitcase packed with Taco Bell items, sun block, and a Trump Hotel towel.
​Conan Without Borders: Made in Mexico will air 1 March on TBS.
Register for free to continue reading
Registration is a free and easy way to support our truly independent journalism
By registering, you will also enjoy limited access to Premium articles, exclusive newsletters, commenting, and virtual events with our leading journalists
Already have an account? sign in
Register for free to continue reading
Registration is a free and easy way to support our truly independent journalism
By registering, you will also enjoy limited access to Premium articles, exclusive newsletters, commenting, and virtual events with our leading journalists
Already have an account? sign in
Join our new commenting forum
Join thought-provoking conversations, follow other Independent readers and see their replies