The Independent's journalism is supported by our readers. When you purchase through links on our site, we may earn commission.
Could it all be a fiddle? Folk stars tell the BBC to reveal who judges awards
Radio 2 defends lack of transparency in voting process at showpiece music event
Nick Clark
Saturday 04 February 2012 01:00 Comments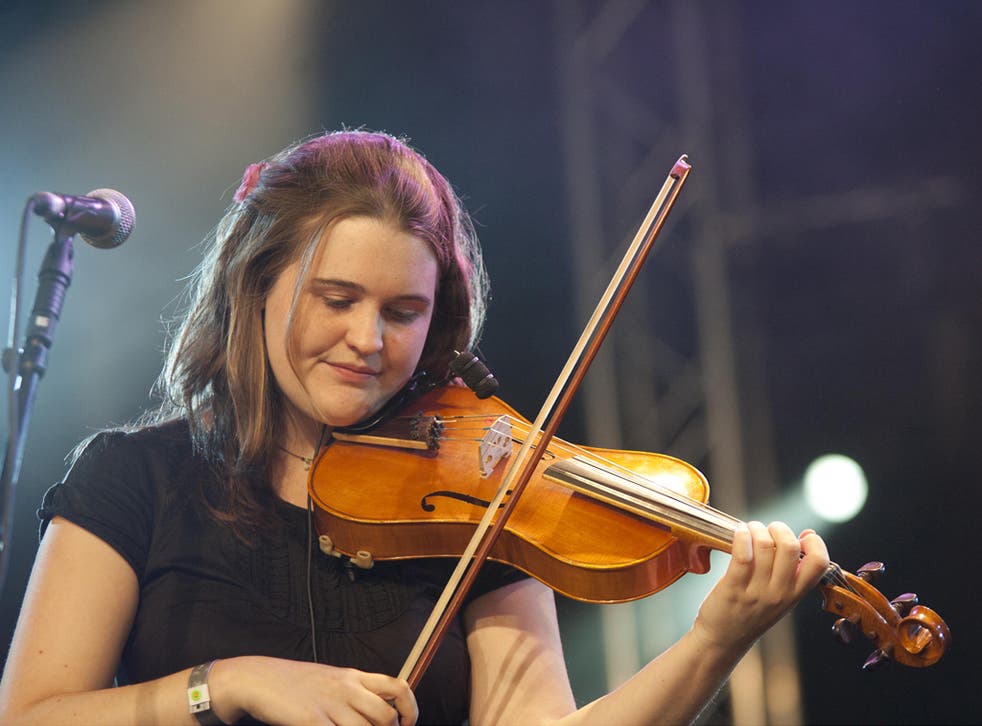 The cream of the folk scene will next week head to Salford for the BBC Radio 2 Folk Awards, the showpiece event of the year. Fans will see some of the most talented folk musicians collecting a range of awards from best singer to musician of the year. What they will not know, however, is who selected them for such accolades.
The Folk Awards, now in their 13th year, have gone from what an industry expert called "a night out with a few people from the scene" to "the premier show... massive". Yet as they have grown, so have questions over how prizes are awarded and why the BBC and Smooth Operations, the independent radio production company that runs the event, will not name the judges.
Wednesday's ceremony in The Lowry Theatre in Salford will be fronted by Radio 2's Mike Harding, the biggest folk DJ in the UK. Acts including Don McLean and The Dubliners will perform. Phil Widdows, founder of independent folk music podcast FolkCast, said that after the nominations were announced in November "I started asking questions about who the judges were and the rules of the awards. The more questions I asked, the fewer answers there seemed to be."
Many folk fans and industry insiders arefrustrated by what they see as a lack of transparency. "You need to know who the judges are to work out whether the awards have any credibility. It is a small industry where everyone knows everyone, so there are rumours about who the judges are," Widdows said.
It is understood between 150 and 180 judges decide the awards, but the BBC and Smooth Operations are guarding their identities. Emma Hartley, who runs folk blog The Glamour Cave (http://theglamourcave.blogspot.com/), spoke to a judge who was under the impression he was not supposed to let people know. "I think I probably know about 100 of them. If you go to the Folk Awards and look around you can make an educated guess about who they are."
At least two Freedom of Information requests for the identity of the judges have been denied, one dating back several years, as has an appeal to the Information Commissioner.
Musicians have also aired their feelings during debates on social networks and blogs. "I'm not a judge or a potential nominee," wrote singer-songwriter Tom Bliss, "but I would prefer the process to be robust, transparent and above criticism."
John Leonard, who runs Smooth Operations, was unavailable for comment yesterday. But he told Emma Hartley he did not want the names of the judges to be public because: "I'm very aware about the better-off record companies being able to lobby people on the panel."
Mike Harding said those who had raised concerns over the process should "give up on your moaning and support the folk scene". He added: "There is no corruption and no favouritism."
Access unlimited streaming of movies and TV shows with Amazon Prime Video Sign up now for a 30-day free trial
Sign up
The BBC said that it wanted to avoid any lobbying of the judges.
Questions have also been raised over whether judges are exposed to a wide enough range of music. One judging source said that to select nominees: "I just keep my ears open. I buy a load of stuff and I get a load of stuff given to me during the course of the year."
Judges are unable to vote for artists with whom they have a professional interest or close personal relationship.
Tinkerscuss singer Bryony Holden said: "There seems a closed shop when it comes to the newer acts. There seems to be some sort of folk "mafia" – the same names come up all the time and if you're not in, then you haven't a hope in hell of getting much airplay."
Register for free to continue reading
Registration is a free and easy way to support our truly independent journalism
By registering, you will also enjoy limited access to Premium articles, exclusive newsletters, commenting, and virtual events with our leading journalists
Already have an account? sign in
Join our new commenting forum
Join thought-provoking conversations, follow other Independent readers and see their replies