Curb Your Enthusiasm season 9 is slowly becoming a reality
Curb might return as a new season or movie
Christopher Hooton
Wednesday 23 September 2015 10:52 Comments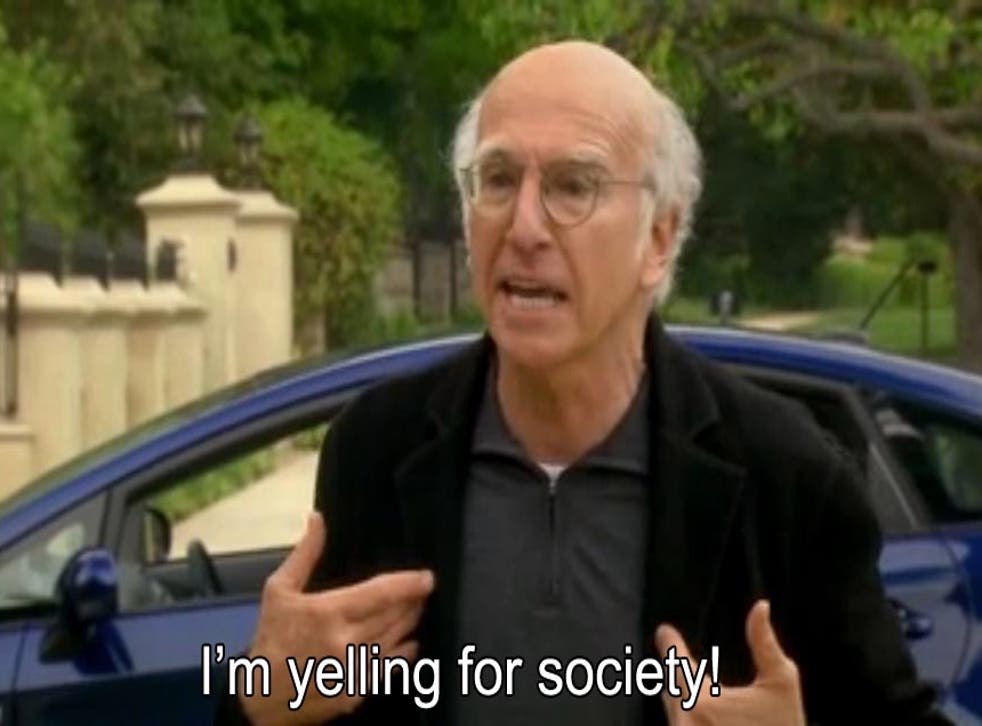 Earlier in the year, Larry David mischievously waved a "next season notebook" under the nose of the president of HBO, who has pretty much given David a carte blanche to make new Curb Your Enthusiasm episodes anytime he wants.
The fact that he has a ton of notes for a potential season 9 was a good sign, but far from confirmation that fictionalised Larry would be returning to our screens.
It seems the idea of a comeback is lingering with David though, who apparently has this week been discussing a new season and possibly a movie with Curb director Jeff Schaffer.
Radio host and friend of Schaffer, Chris Law, tweeted:
It's very encouraging news that David is courting his old collaborator with regards to new episodes, and maybe if I keep writing enough of these damn stories HBO will finally get the wheels in motion.
Though David has been coy about the prospect of new Curb, the show is definitely not out of his system.
Last year, HBO president Michael Lombardo asked him if he should "emotionally get Curb out of [his] head," to which the Seinfeld creator replied: "No, no, no, no, no."
Register for free to continue reading
Registration is a free and easy way to support our truly independent journalism
By registering, you will also enjoy limited access to Premium articles, exclusive newsletters, commenting, and virtual events with our leading journalists
Already have an account? sign in
Register for free to continue reading
Registration is a free and easy way to support our truly independent journalism
By registering, you will also enjoy limited access to Premium articles, exclusive newsletters, commenting, and virtual events with our leading journalists
Already have an account? sign in
Join our new commenting forum
Join thought-provoking conversations, follow other Independent readers and see their replies