David Attenborough reveals the biggest regret of his long career
'I really shouldn't regret anything, because I've been just so unbelievably lucky'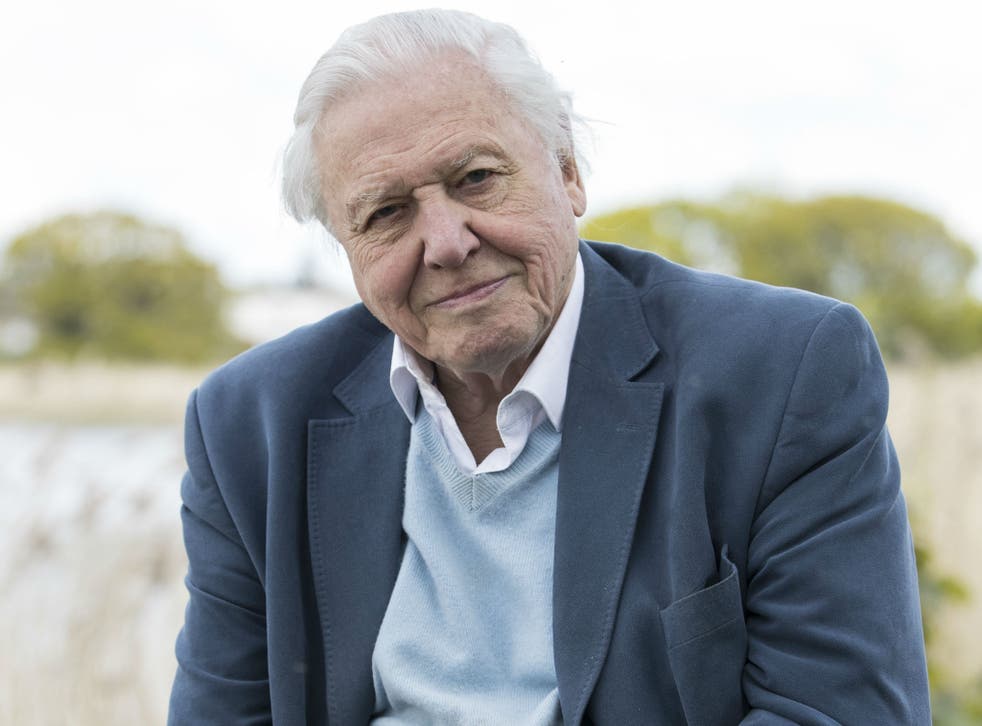 Acclaimed broadcaster and national treasure Sir David Attenborough says the only regret of his career is spending time away from his family.
Speaking to Louis Theroux, the 91-year-old explained how work would often take him away from home for months at a time while children Susan and Robert were growing up.
"I really shouldn't regret anything, because I've been just so unbelievably lucky," he said. "But if I do have regrets, it is that when my children were as young as your children, I was away for three months at a time.
"If you have a child of six or eight and you miss three months of his or her life, it's irreplaceable; you miss something."
Attenborough also praised former wife Jane for being "understanding" during his earlier years, adding: "Perhaps you can't have your cake and eat it."
David Attenborough: Life in pictures

Show all 35
During the interview, conducted for Radio Times, the beloved naturalist spoke about his continued fears about global warming and gradual turn to becoming a vegetarian.
When asked whether he believed men are naturally dominant, Attenborough responded: "Anything that oversimplifies in that way is rather dangerous, because life is more complicated than that.
5 best David Attenborough moments
"There is a basis of that, but we now know that sexuality is not as clear-cut as you might have thought... these man-animal comparisons can be manipulated and distorted into what people want it to say, but biologically it's irresponsible."
Attenborough also spoke about his recent birthday, saying he fears his own mortality "all the time", because: "It's more and more likely that I'm going to die tomorrow."
Earlier this year, he spoke openly about memory loss, saying he is "coming to terms" with the fact he is not as sharp as he used to be.
Speaking to The Telegraph shortly after a trip to the Jura Mountains in Switzerland, he said: "There were these searing yellow fields and I can't think of the damn name.
"I wanted to say something about it but I couldn't and it wasn't until we got quite close to Geneva that I thought, of course, oil seed rape."
Join our new commenting forum
Join thought-provoking conversations, follow other Independent readers and see their replies