David Williams teases boss Simon Cowell about his age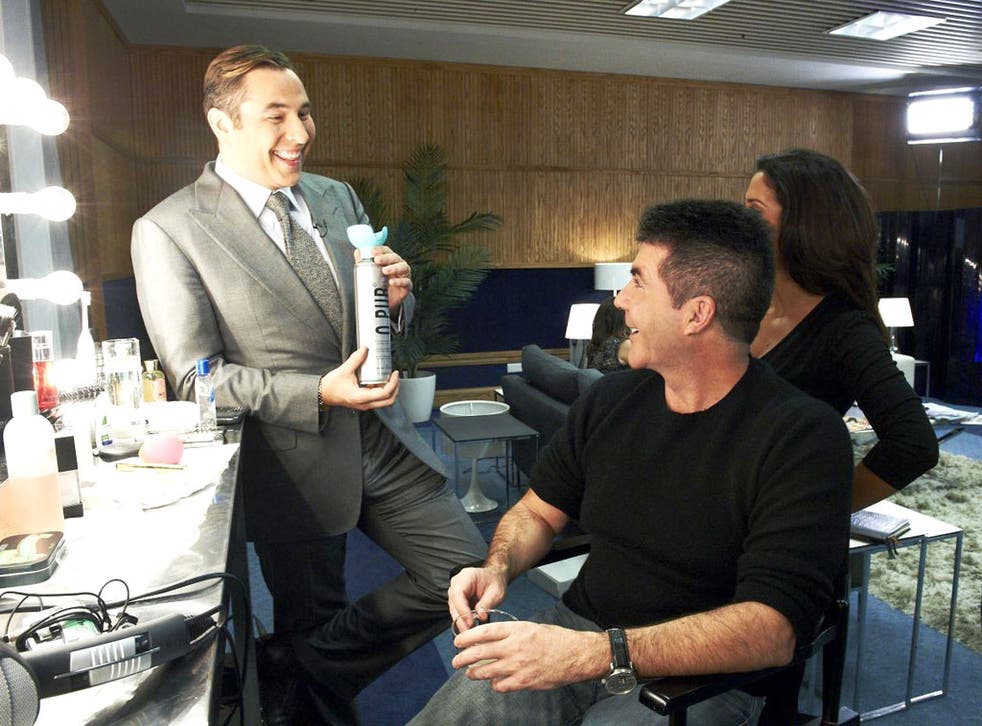 Comedian David Walliams could not resist ribbing show boss Simon Cowell at the latest Britain's Got Talent audition - teasing that he looked as though he has had some "work done".
The Little Britain funnyman, 41, poked fun at the TV mogul's age, career and even his new racehorse as they watched potential acts for the forthcoming series.
They attended an audition last night at the London Palladium alongside fellow judges Amanda Holden and Alesha Dixon.
Walliams turned on chief judge Cowell after the music mogul asked one contestant their age.
Walliams asked Cowell: "How old are you? You've had a lot of work done."
And he took a swipe at Cowell's TV career after he had suggested one act was not very "likeable".
But Cowell hit back: "It doesn't matter whether people like me or not, I'm a good judge."
PA
Join our new commenting forum
Join thought-provoking conversations, follow other Independent readers and see their replies