Deadwood movie 'is going to happen' with HBO
Fans of the short-lived series, rejoice – a film has been confirmed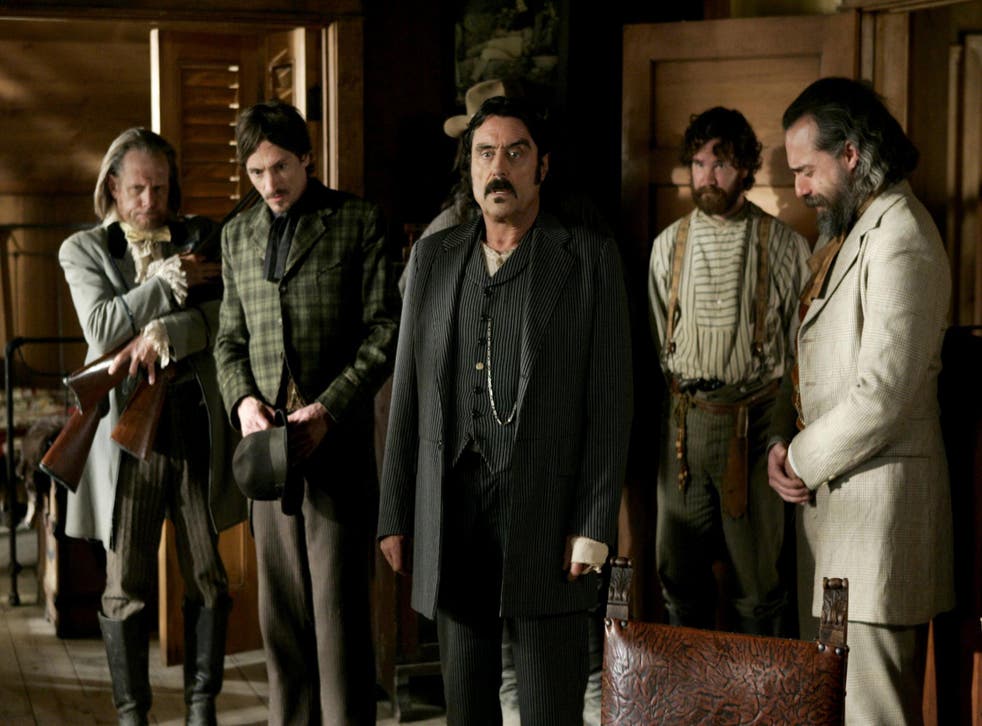 If you're a fan of Deadwood, you've most likely long lost hope of a continuation. Well, it's coming.
In very welcome news, HBO president Michael Lombardo confirmed to TVLine he has officially greenlit a resurrection in the form of a movie.
David Milch's beloved US Western series ran for three seasons from 2004 before receiving an untimely cancellation in 2006.
"David has our commitment that we are going to do it," revealed Lombardo.
He pitched what he thought generally the storyline would be – and knowing David, that could change. But it's going to happen."
Starring Ian McShane, Timothy Olyphant and Molly Parker, it seems Milch would have a struggle on his hand reassembling his former cast; McShane has numerous upcoming films to shoot – including the recently announced John Wick 2 – while Parker stars as Jacqueline Sharp in Netflix series House of Cards.
Lombardo, however, doesn't see this as a problem. He commented: "I'm going to leave that in David's hands. He's confident he will be able to."
Deadwood is set in the 1800s and revolves around citizens of the corrupted South Dakota town of the title, including Al Swearengen (McShane), Seth Bullock (Olyphant) and Sol Star (John Hawkes).
McShane is set to appear in an episode of Game of Thrones when it returns to screens for season six on 24 April.
Join our new commenting forum
Join thought-provoking conversations, follow other Independent readers and see their replies