Disenchantment: Matt Groening's Netflix series described as lovechild of The Simpsons and Game of Thrones
'It's fantastic. It's right on time… it's really, really funny'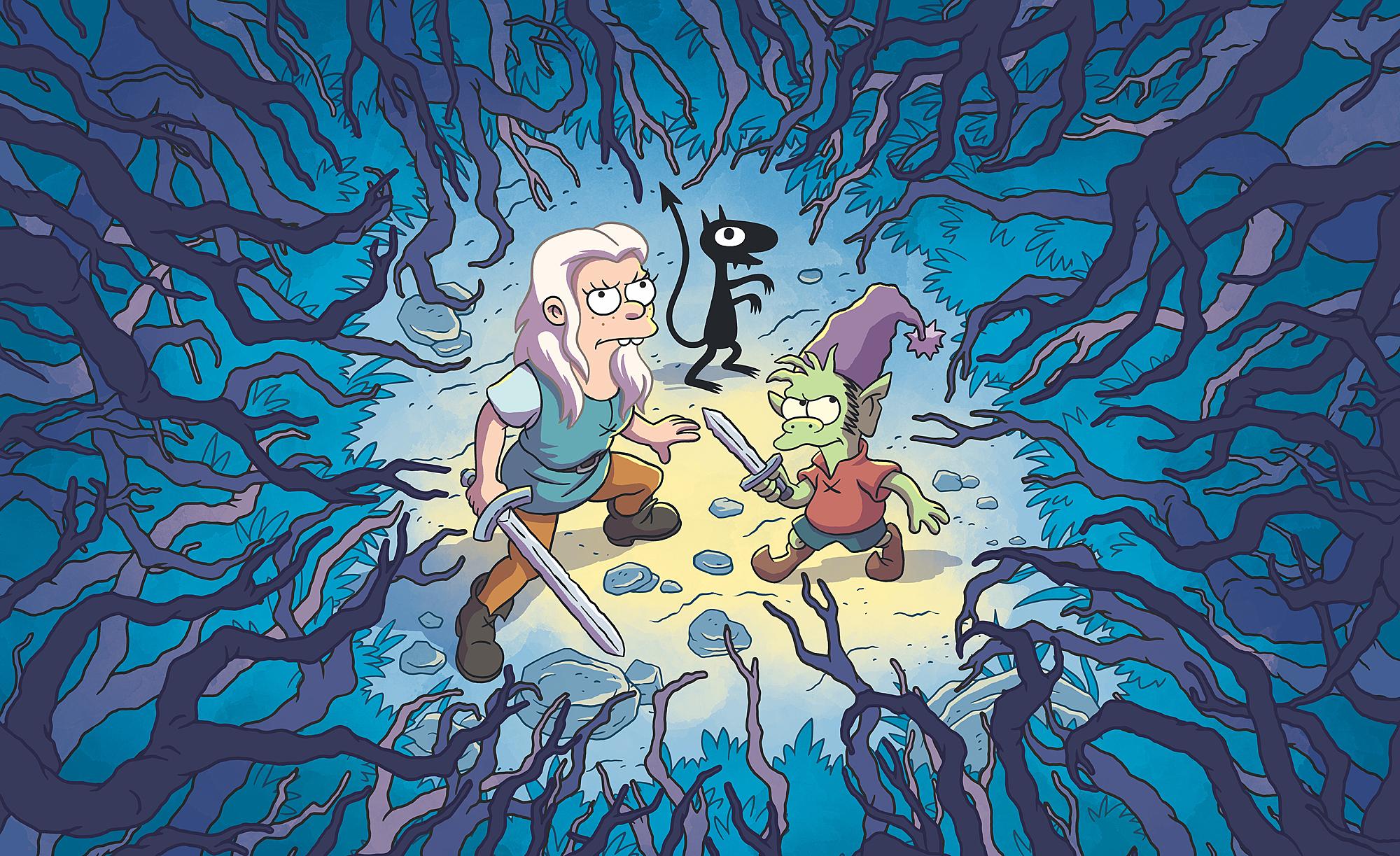 Whereas The Simpsons was for the whole family, creator Matt Groening's new series is strictly aimed at adults.
Titled Disenchantment, the show follows a hard-drinking princess named Bean, her elf companion Elfo and personal demon Luci, as they traverse the crumbling medieval kingdom of Dreamland, the trio encountering all sorts of mystical creatures.
Speaking at MCM London Comic Con, John DiMaggio — the voice of Bender on Futurama — described the series as the offspring of The Simpsons and Game of Thrones, the famously bloody mediaeval drama.
"It's as if The Simpsons fornicated with Game of Thrones," he told an audience, according to Digital Spy. "It's fantastic. It's right on time… it's really, really funny."
TV preview 2018: Everything to look out for
Show all 16
DiMaggio, who will voice the king in the upcoming series, said the series had "arrived at the perfect time", adding: "Matt is brilliant and the people who write the show are brilliant. They can be really dirty and filthy without being dirty and filthy. And it's a better way to tell a joke.
"I, unfortunately, am not that smart so I go to the gutter immediately. They paint a very beautiful picture of the gutter."
​Groening has previously spoken about the series, which reaches Netflix later this: "Ultimately, Disenchantment will be about life and death, love and sex, and how to keep laughing in a world full of suffering and idiots, despite what the elders and wizards and other jerks tell you."
The principal cast includes Broad City's Abbi Jacobson as Bean, Nat Faxon as Elfo, and Eric Andre as Luci. Other members include Matt Berry, Noel Fielding, David Herman, Billy West, Maurice LaMarche, Tress MacNeille, Jeny Batten, Rich Fulcher, and Lucy Montgomery. Rough Draft Studios — who worked with Groening on Futurama — will handle animation.
Netflix's previous forays into adult animation include Bojack Horseman and F is for Family, both of which have been praised by critics. Disenchantment will premiere on Netflix on the 17 August.
Join our commenting forum
Join thought-provoking conversations, follow other Independent readers and see their replies