DJ David Rodigan resigns from Kiss FM over 'marginalisation' of reggae music
The Jamaican music expert has worked at the radio station since 1990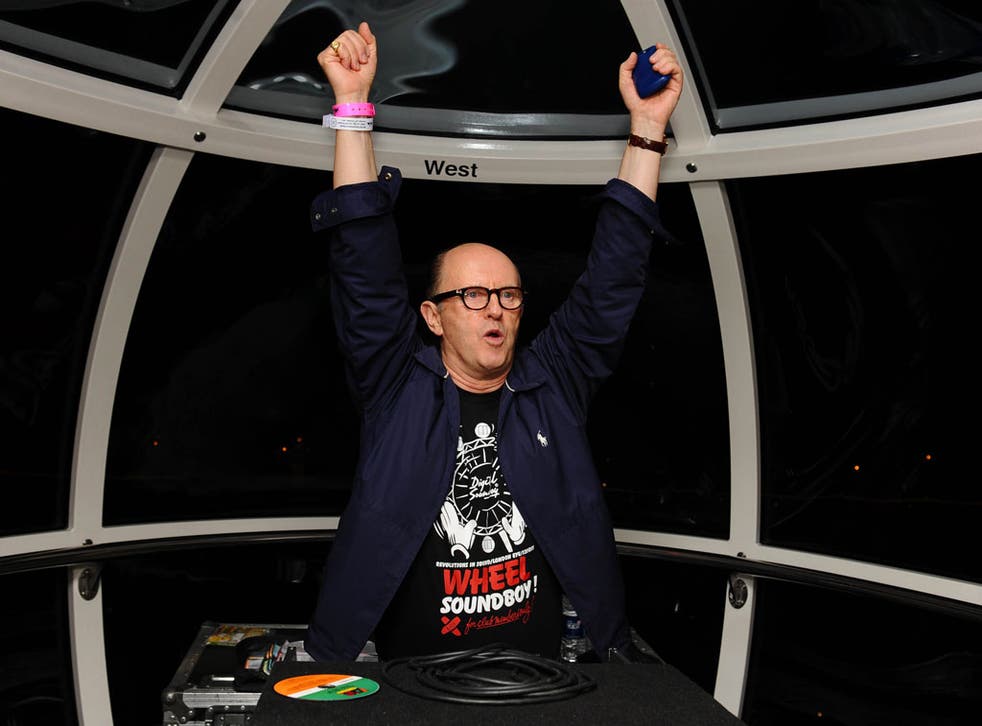 One of Britain's best-known specialist radio presenters, David Rodigan, has ended his 22-year relationship with the commercial station Kiss FM by resigning over the "marginalisation" of reggae music in the schedule.
Rodigan is known for his encyclopaedic knowledge of Jamaican music and was given an MBE in the last New Year's honours list. He is a multiple winner of Sony radio awards but was moved to a midnight slot on the Bauer Media-owned station, in order to accommodate a show hosted by the singer Craig David.
The presenter, who recently won a Sony for a separate show that he makes for BBC Radio 2, has been synonymous with Kiss FM since it ended its pirate radio status and became a legal station in 1990. He has broadcast on the network ever since but has in recent years been pushed to the late night schedule, despite receiving growing levels of recognition from the radio industry.
Between broadcasts he travels the world playing in "sound clashes" with international reggae sound systems and his relationship with artists from emerging British musical genres such as Dubstep has brought him a new young following in this country.
"I've been with the station for 22 years, shared some wonderful times with many fantastic artists and members of staff and it's with great sadness that I've come to this decision," the presenter said today in a statement." Due to their continued marginalisation of reggae music into the twilight zone of radio scheduling, it has left me no option but to make a stand for my passion and the music I love so dearly."
Rodigan, a trained actor who turned 60 this year, began his broadcasting career with London's Capital Radio in 1979. He is unlikely to have disappeared from the airwaves for good. He said: "As Bob Marley famously said 'the stone that the builder refused will be the head corner stone.' Reggae was originally played on the streets, not on radio, and Kiss's refusal to schedule the only reggae show on their network to a socially accessible time has resulted in this decision. Reggae is worthy of more respect and so are the fans and lovers of this music."
Spokeswoman for Kiss FM said: "We are very sad and disappointed to confirm that David Rodigan has left Kiss after 22 years. We have the utmost love and respect for David both personally and professionally - he leaves with our sincere appreciation and gratitude for all that he has achieved with Kiss. Kiss remains passionate about broadcasting a brilliant cross section of music genres, including reggae, to our audiences across multiple platforms and devices."
Register for free to continue reading
Registration is a free and easy way to support our truly independent journalism
By registering, you will also enjoy limited access to Premium articles, exclusive newsletters, commenting, and virtual events with our leading journalists
Already have an account? sign in
Register for free to continue reading
Registration is a free and easy way to support our truly independent journalism
By registering, you will also enjoy limited access to Premium articles, exclusive newsletters, commenting, and virtual events with our leading journalists
Already have an account? sign in
Join our new commenting forum
Join thought-provoking conversations, follow other Independent readers and see their replies