Doctor Who: 2013 Christmas special episode details revealed
Matt Smith will make his final outing before Peter Capaldi takes over
Jess Denham
Tuesday 26 November 2013 11:01 Comments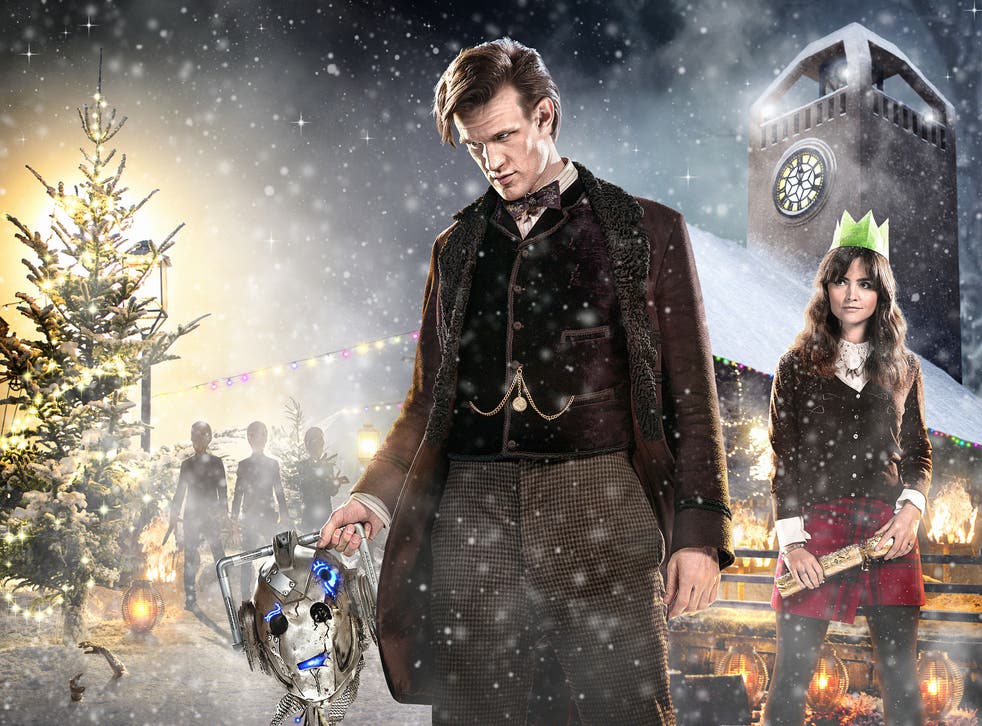 The Doctor had his day last Saturday with the show's 50th anniversary special, but now a festive episode has been announced.
Due to be broadcast on Christmas Day, The Time of the Doctor will see Matt Smith make his final appearance as the Time Lord alongside Jenna-Louise Coleman's Clara Oswald.
The time-travellers will journey to the site of the Doctor's tomb at Trenzalore, a place where alien foes the Silence warned him never to venture.
A BBC synopsis reads: "Orbiting a quiet backwater planet, the massed forces of the universe's deadliest species gather, drawn to a mysterious message that echoes out to the stars.
"And amongst them – the Doctor. Rescuing Clara from a family Christmas dinner, the Time Lord and his best friend must learn what this enigmatic signal means for his own fate and that of the universe."
Teaser images show a solemn Doctor holding the head of a Cyberman while Clara looks on, dressed in a festive skirt and green party hat with a Christmas cracker in hand.
Judging by the short trailer, fans can expect enemy resistance from "the massed forces of the universe's deadliest species". Weeping Angels, Daleks, the Silence, Cybermen and some ominous frozen hands reaching out from the snow.
Producers have promised to tackle the 'regeneration riddle' with Matt Smith expected to reveal himself as the '13th Doctor'.
Next Doctor Peter Capaldi is rumoured to be joining the show at Christmas after he was announced as the next Time Lord in August.
Register for free to continue reading
Registration is a free and easy way to support our truly independent journalism
By registering, you will also enjoy limited access to Premium articles, exclusive newsletters, commenting, and virtual events with our leading journalists
Already have an account? sign in
Join our new commenting forum
Join thought-provoking conversations, follow other Independent readers and see their replies