Doctor Who Christmas special 2014: First look at Peter Capaldi and Nick Frost as Santa
A first preview of the Christmas special will air on BBC's Children in Need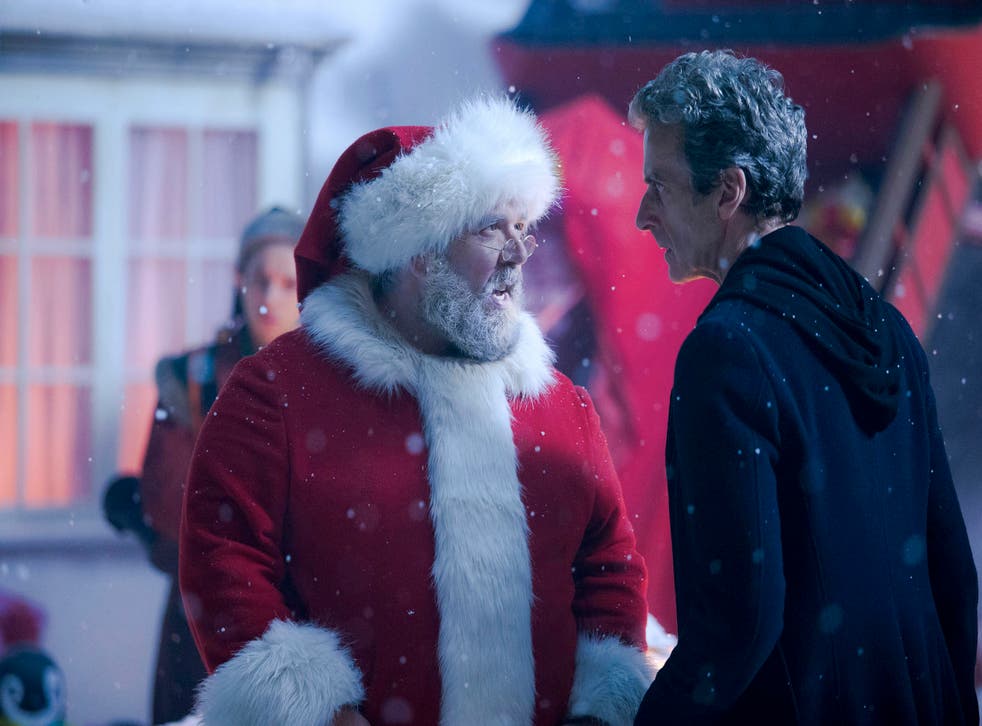 The first image from the Doctor Who Christmas special has been unveiled by the BBC.
The photograph sees Santa Claus, played by Shaun of the Dead's Nick Frost, and the Doctor in a hoodie braving the snow in the North Pole.
The first preview of the Christmas special episode will air on BBC's Children in Need show on Friday.
Capaldi will be joined by companion Clara, played by Jenna Coleman, as well as guest stars Natalie Gumede, Nathan McMullen, Michael Troughton and Faye Marsay for the festive special.
The Thick of It actor made his debut appearance as the Time Lord during last year's Christmas special.
This year's as yet unnamed Christmas episode has been written by Steven Moffat and directed by Paul Wilmhurst.
Santa has already made an appearance in the most recent series of Doctor Who, which ended this Saturday.
Nick Frost's Father Christmas was seen on screen briefly at the end of "Death in Heaven" moments after the Doctor parted ways with Clara.
Santa bursts into the Tardis, saying: "She's not alright, you know, and neither are you. I'm coming in!"
Children in Need will air on Friday 14 November at 7.30pm on BBC One.
Register for free to continue reading
Registration is a free and easy way to support our truly independent journalism
By registering, you will also enjoy limited access to Premium articles, exclusive newsletters, commenting, and virtual events with our leading journalists
Already have an account? sign in
Register for free to continue reading
Registration is a free and easy way to support our truly independent journalism
By registering, you will also enjoy limited access to Premium articles, exclusive newsletters, commenting, and virtual events with our leading journalists
Already have an account? sign in
Join our new commenting forum
Join thought-provoking conversations, follow other Independent readers and see their replies