Doctor Who Christmas special 2014: Nick Frost says his Santa will be 'like Robert De Niro'
The actor said his character and the Doctor have 'long-standing beef'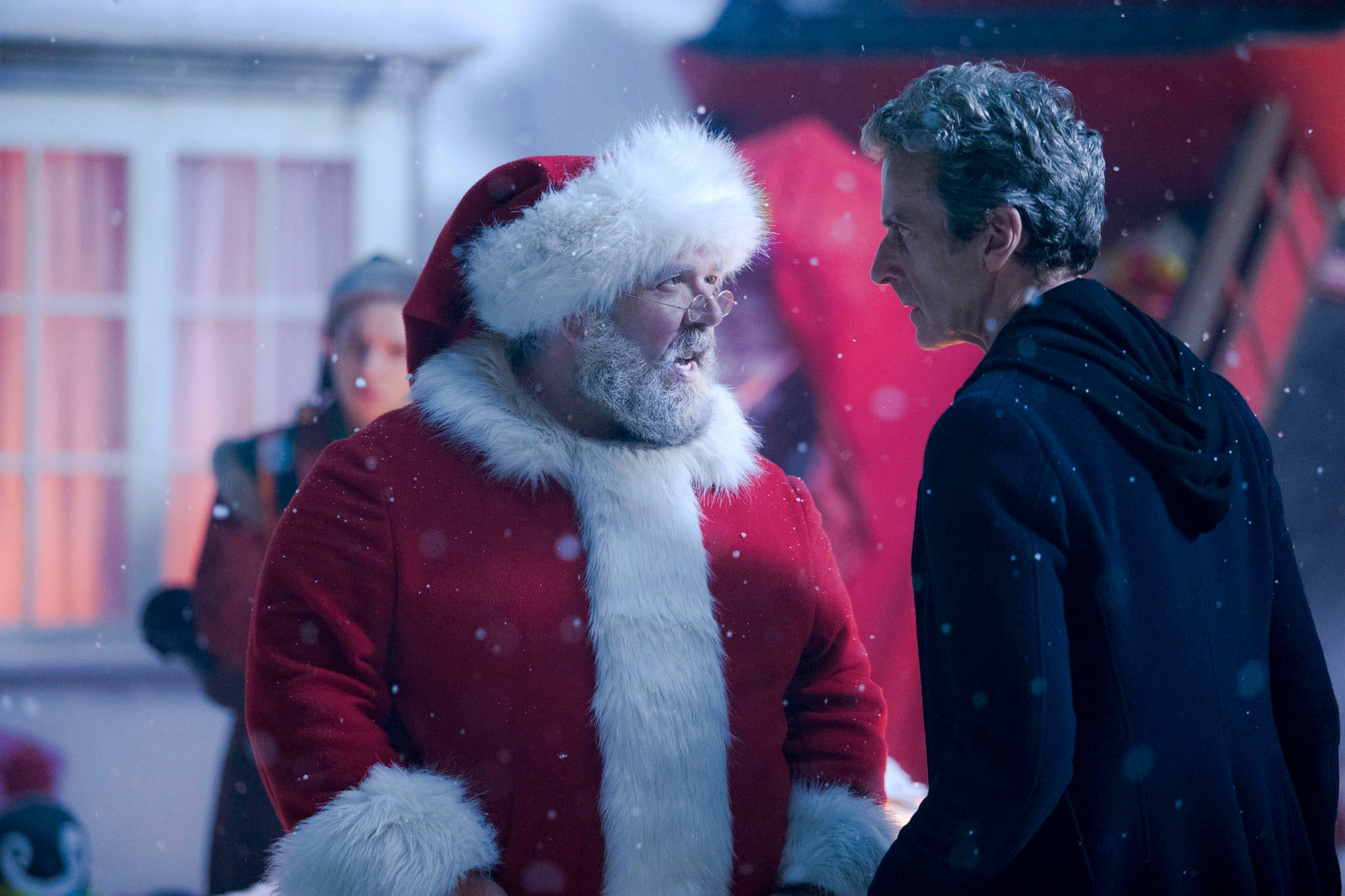 Nick Frost has revealed a few more details about his character Father Christmas in the Doctor Who Christmas special "Last Christmas".
The actor, who is best known for starring in Shaun of the Dead and Hot Fuzz, said his Santa Claus would be "funny, flirty and charming with Clara" and likened him to "Robert De Niro in Mean Streets".
But despite his apparent easy-going temperament, Frost also said Father Christmas would be at logger-heads with the Doctor due to their "long-standing beef".
"We don't really talk about it in the show but the Doctor and Father Christmas have some kind of long-standing beef. And we never know why. It's never remarked upon but from the get-go, they're kind of at each other's throats," he told Den of Geek.
In pictures: Doctor Who - 'Last Christmas'
Show all 11
The actor said the reason behind the Doctor and Santa Claus's brooding feud was never revealed to the Doctor Who crew, who were confused about their relationships.
"It's like Maggie Simpson and the baby with one eyebrow, which is kind of funny. A lot of the crew are wondering why there is just that beef? And I'm hoping that's interesting enough that Steven [Moffat] might bring me back again next Christmas!"
Despite his character's hang-ups with the Time Lord, Frost said he greatly admired Peter Capaldi's interpretation of the Doctor, calling him a "wonderful actor".
He added that he enjoyed being able to make Capaldi laugh on set.
"I managed to turn him into a giggler, he laughed a lot...It's that weird thing when you're doing a face-off with Doctor Who - and I see Doctor Who, so I can keep a straight face. But then he sees me dressed as Father Christmas. I think it's tougher for Peter," he said.
The Doctor Who Christmas special will air on 25 December at 6.15pm on BBC1.
Join our commenting forum
Join thought-provoking conversations, follow other Independent readers and see their replies