The Independent's journalism is supported by our readers. When you purchase through links on our site, we may earn commission.
Doctor Who: Series 8 finale will be filled with 'so much action' and emotion
Director says two-part finale is a Cyberman episode shot outside St Paul's
Loulla-Mae Eleftheriou-Smith
Wednesday 13 August 2014 18:33 Comments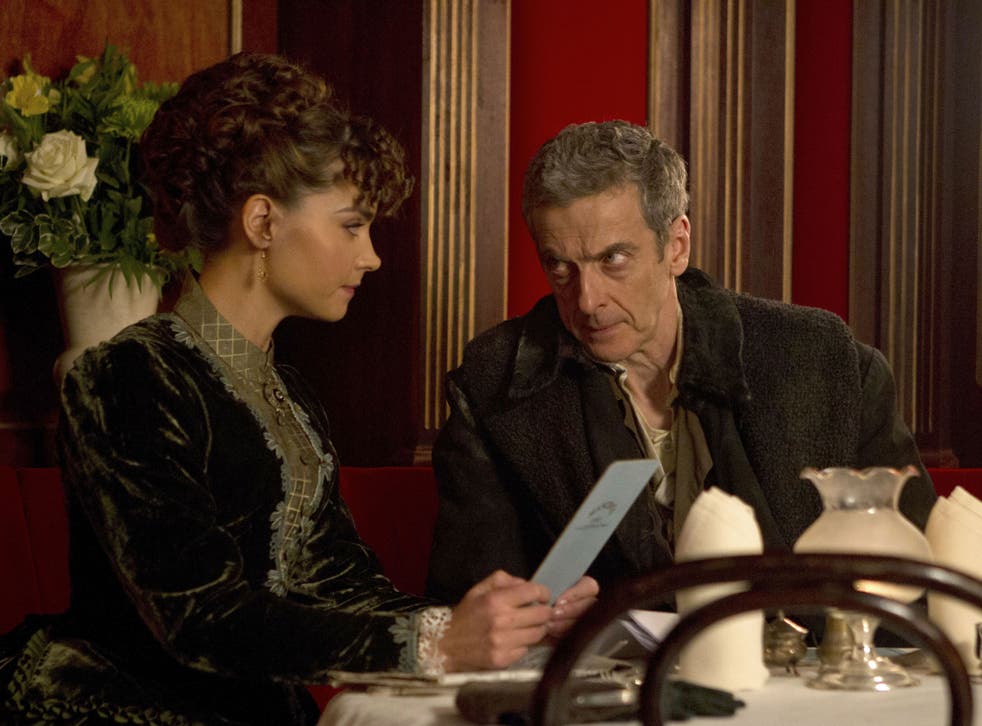 Doctor Who fans can look forward to an action-packed and "emotional" two-part finale of the new series – even before it has begun.
Peter Capaldi's Doctor will not debut for another 10 days, but already the finale's director has managed to spill the beans on how series eight will end.
"There's so much action and effects and emotional material," Rachel Talalay told The Globe and Mail, who worked on both episodes.
"It's a Cyberman episode. We shot in London for two days. One day we shot outside St Paul's Cathedral – there were a billion tourists circling us when we were trying to film
"Part of what we were tasked to do was replicate some classic shots – from the sixties show – of the Cybermen outside St Paul'. It's a whole new story."
In pictures: Doctor Who series 8

Show all 122
Ms Talalay, who directed Tank Girl, said she had campaigned "specifically" to work on the show the minute she had seen how successful the reboot had been. She even asked Mark Gatiss, who has written two episodes of series eight, to put in a good word for her, after they worked together in The Wind in the Willows.
The finale itself has been written by Stephen Moffat, and Ms Talalay said the difficulties with filming weren't simply with the masses of tourists, but with the heat in London, too.
"I didn't factor in that we were basically given five-minute periods to shoot, then we had to let pedestrians cross. So for every five minutes of shooting, we had about 20 minutes of moving pedestrians.
"It was very hot as well, which made it also very hard. The Cybermen were scorching hot in their suits. You're all the time worried they're going to pass out," she said.
Access unlimited streaming of movies and TV shows with Amazon Prime Video Sign up now for a 30-day free trial
Sign up
There was the additional worry of tourists' pictures or films from the scenes leaking online, too: "You're trying not to have all your scenes pre-recorded and posted on people's iPhones and on the internet before you have finished your own shooting," she said, which would only add to the BBC's woes after it had to apologise for leaked scripts and footage of the show in July.
But for those most looking forward to seeing Mr Capaldi's debut as the Doctor, Ms Talalay's comment that he knows "exactly" who he is will help stir even more excitement for his debut.
"He has very much found the character," she said. "Nobody had any doubts about his ability to act. The biggest challenge was he's Doctor number 12. He was constantly worried he had 11 Doctors he might be mimicking.
"For me, David Tennant and Matt Smith, both of whom I absolutely adore, are these young, romantic Doctors. When I went to interview, before they had even announced Peter, they said, 'We're going to go back to the older Doctors.' Not age, just a slightly grumpier, more complicated Doctor.
"For me, [Peter] is the Doctor now because that's what I have been living with for the last four months," she said.
Register for free to continue reading
Registration is a free and easy way to support our truly independent journalism
By registering, you will also enjoy limited access to Premium articles, exclusive newsletters, commenting, and virtual events with our leading journalists
Already have an account? sign in
Register for free to continue reading
Registration is a free and easy way to support our truly independent journalism
By registering, you will also enjoy limited access to Premium articles, exclusive newsletters, commenting, and virtual events with our leading journalists
Already have an account? sign in
Join our new commenting forum
Join thought-provoking conversations, follow other Independent readers and see their replies