Doctor Who Sherlock crossover: I would do 'Wholock', says Steven Moffat
Co-creator admits narrative and casting problems mean it probably won't happen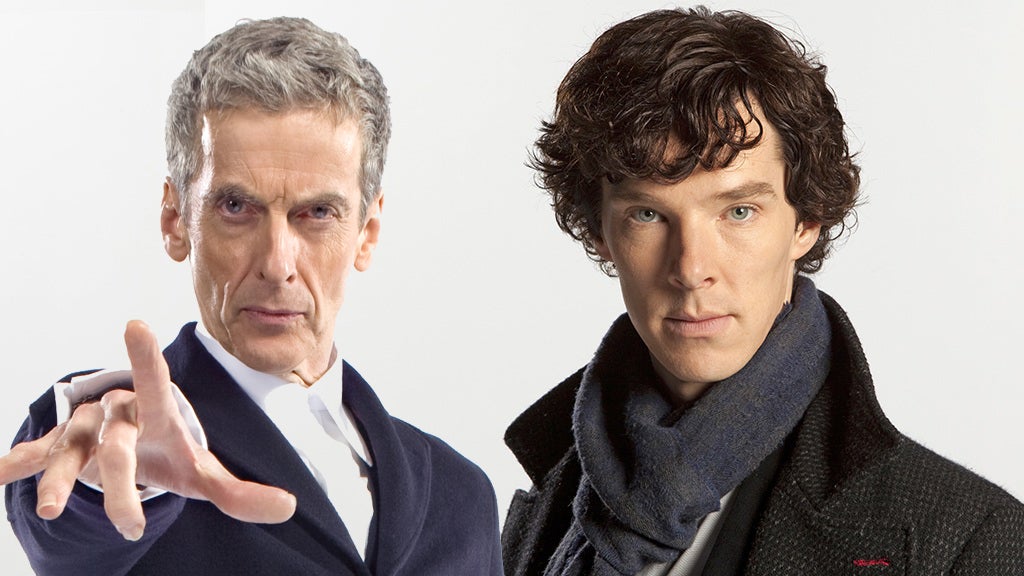 Doctor Who and Sherlock showrunner Steven Moffat has "come clean" about the possibility of a crossover 'Wholock' episode between the two shows, saying he wants to do it but his "killjoy" colleagues Benedict Cumberbatch and Martin Freeman are in the way.
The collision of the two popular BBC shows has been the subject of much fan fiction, and now the man who serves as the driving force behind bothhas admitted that he wants to make it a reality, though he thinks it's unlikely that it will.
"Look I'm going to come clean on this: I would," he said with regards to a crossover at a recent Q&A.
"Go speak to Benedict Cumberbatch, Martin Freeman, Mark Gatiss and Sue Vertue, OK? They're all in the way. I'm not the killjoy, it's that lot. It's probably not going to happen."
He went on to agree with Sherlock co-creator Gatiss that while a Sherlock – Doctor Who crossover may be tempting, the detective and the Time Lord are probably better off kept in their separate universes.
"You know in some ways, I think Mark [Gatiss] has got a point when he says that however good you imagine [the crossover], it would be almost better in your imagination than it would be if the two grand old egotists actually met," he added.
"They'd just both go off in opposite corners and sulk that there was someone cleverer than them."
Peter Capaldi takes over from Matt Smith as the Doctor proper on 23 August, with the BBC One premiere of series 8 episode 'Deep Breath'.
Join our commenting forum
Join thought-provoking conversations, follow other Independent readers and see their replies