Don't hide dead bodies in the toilet, British Airways cabin crew warned in BBC documentary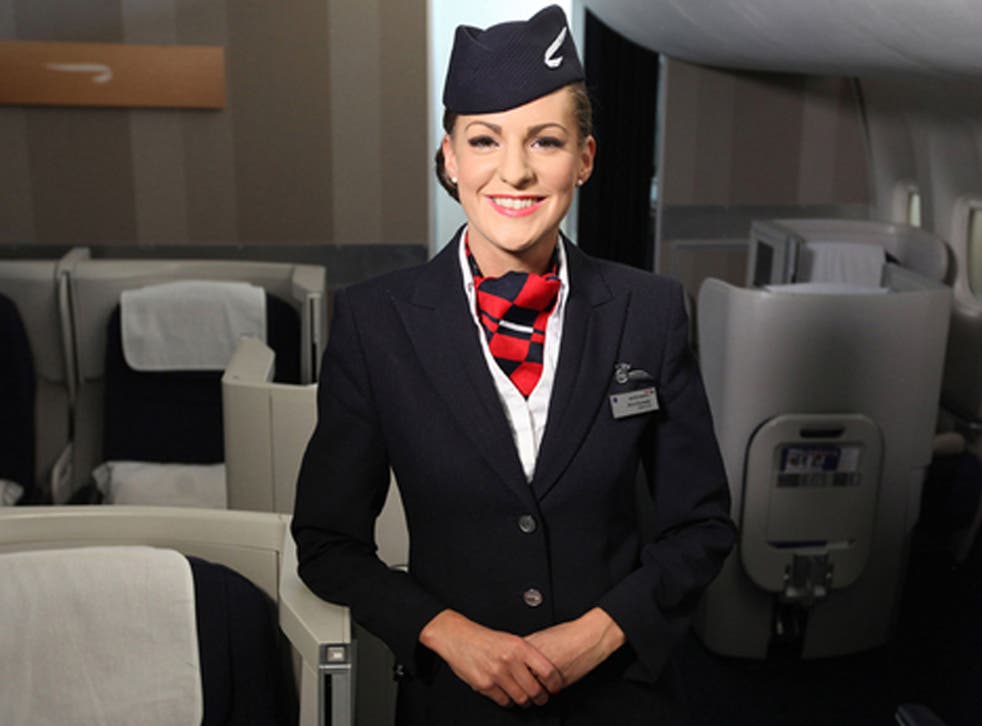 It's a delicate challenge for any cabin crew: how to deal with a passenger who has passed on mid-flight?
Now British Airways staff have been warned not to hide dead bodies in the toilet since it is undignified, and a safety risk.
BA granted a BBC documentary crew unprecedented access for a new series, A Very British Airline, to broadcast next week.
The cameras film a training session dealing with medical emergencies, attended by applicants hoping to join the airline's cabin crew.
The lead trainer says that managing a fresh corpse during a flight is a "grey area". She tells the trainees: "You cannot put a dead passenger in the toilet. It's not respectful and it's not strapped in for landing.
"If they slid off the toilet, they would end up on the floor. You would have to take the aircraft apart to get that person out. Imagine putting someone in the aircraft toilet?"
She admits that BA used to simply prop up dead passengers in their seats and pretend they were asleep. "It's what we used to do many years ago – give them a vodka and tonic, a Daily Mail and eye-shades and they were like, they're fine. We don't do that."
She explains: "In a nice, easy world – where someone dying on an aircraft isn't – you put them back on seats. I know a crew member who had to sit next to someone who passed away and for the rest of the flight. All of this is such a horrible topic." Cabin crew should "tuck a blanket right up to their neck" if they are required to place a corpse on a seat.
Airlines advise against placing bodies in the toilet because there have been cases where rigor mortis has set in and the body could not be removed from the confined space.
It is common practice for a deceased passenger to be moved to an empty seat [if available] in first class or business class, or brought to a crew rest area and laid down and covered.
If there is no space available, the dead passenger may simply be strapped in more tightly with efforts to cover the passenger up, usually out of view of other passengers.
A Very British Airline, which begins next Monday on BBC2, shows how candidates to join BA's cabin crew are "fired" in scenes reminiscent of The Apprentice, if they fail key tasks during an intensive training programme.
The series follows the training of Alice, Patrick and Jodi, selected from thousands of applicants who want to be the face of the airline.
The narration, by actor Stephen Mangan, says that following a damaging series of strikes in protest at cuts to cabin crew staff numbers, new entrants to the mixed fleet crew, who work short- and long-haul routes, are paid less, in line with BA's budget airline competitors.
The narration states: "The hiring of a younger, cheaper cabin crew has been a strategic success for the company. With thousands of eager applicants, the airline can afford to be strict."
Unite, the union which represents cabin crew, said the programme presented a "one-sided" description of life for staff following the dispute's resolution.
Unite regional officer Matt Smith said: "BA has made considerable savings with mixed fleet cabin crew but about 25 per cent of staff are leaving every year because they are so exhausted."
The Independent understands that a ballot for fresh industrial action, over demands to improve the "work/life balance" for cabin crew, could be held when the series airs next month.
Willie Walsh, BA's controversial boss, features in the opening episode, which explores how the airline tries to persuade people to spend more to fly.
The cameras are allowed behind "millionaire's door" at Heathrow Terminal 5, a lounge, restaurant, spa and champagne bar reserved for First Class flyers. The series follows the high-profile launch of BA's first Airbus A380, the world's biggest passenger plane, as the airline embarks upon a £5 billion fleet modernisation programme.
A Very British Airline, BBC2, Monday June 2, 9pm
Join our new commenting forum
Join thought-provoking conversations, follow other Independent readers and see their replies