Donald Trump says Celebrity Apprentice host Arnold Schwarzenegger didn't quit, was 'fired by pathetic ratings'
The actor had claimed viewers were boycotting the show due to the President's involvement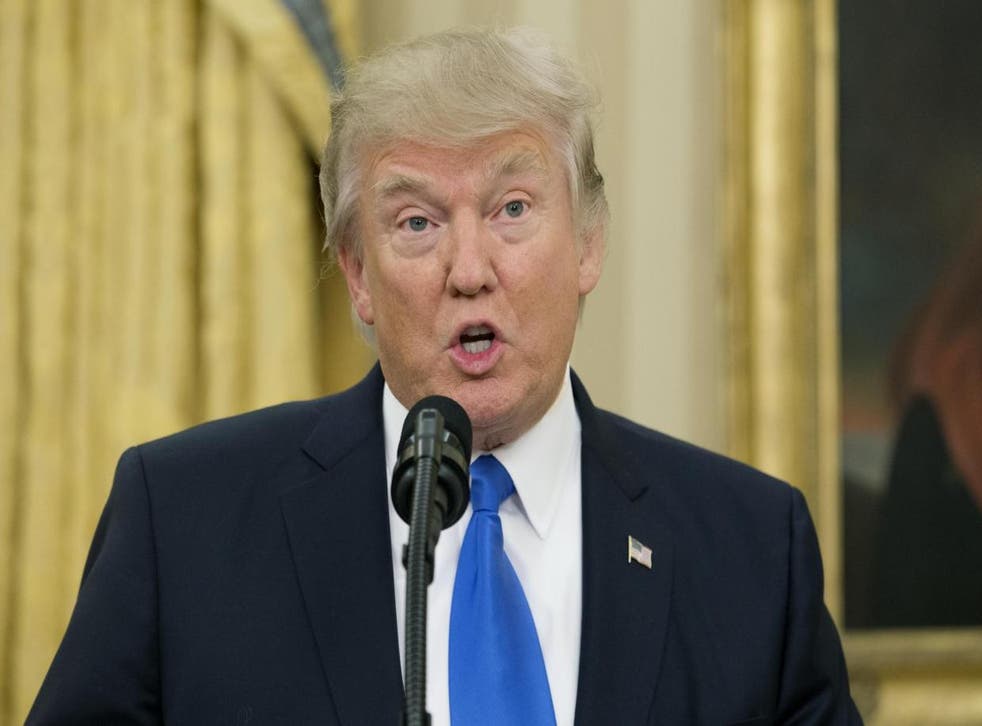 Donald Trump has taken exception to the news that Arnold Schwarzenegger is stepping down as host of Celebrity Apprentice because viewers are switching off due to the President's involvement.
Schwarzenegger revealed that he would have declined an offer to return as host of the long-running NBC competition even if he was asked due to Trump's 'baggage' - news the President reacted to via his Twitter account.
Trump stated that the former Governor of California was rather "fired by his bad (pathetic) ratings."
President Trump - who hosted the series for 14 years - controversially remained on board as producer of the series following his election. Schwarzenegger was announced as his replacement and ratings for the series, which began in January, soon plummeted, something the Hollywood actor believes to be down to Trump's involvement as producer.
'You're Hired!' Arnold Schwarzenegger New Host of Celebrity Apprentice
Trump, however, has been goading the film star in recent months, attributing the dwindling ratings to the Terminator star's performance as host.
The controversial orders Donald Trump has already issued

Show all 9
"Wow, the ratings are in and Arnold Schwarzenegger got "swamped" (or destroyed) by comparison to the ratings machine, DJT," Trump previously wrote.
Schwarzenegger, who spoke out against Trump's travel ban in January, is yet to respond to the comments.
Join our new commenting forum
Join thought-provoking conversations, follow other Independent readers and see their replies