Donald Trump: Bad Lip Reading reveals what Obama 'really' said to Trump
'You suuuuuuuuck'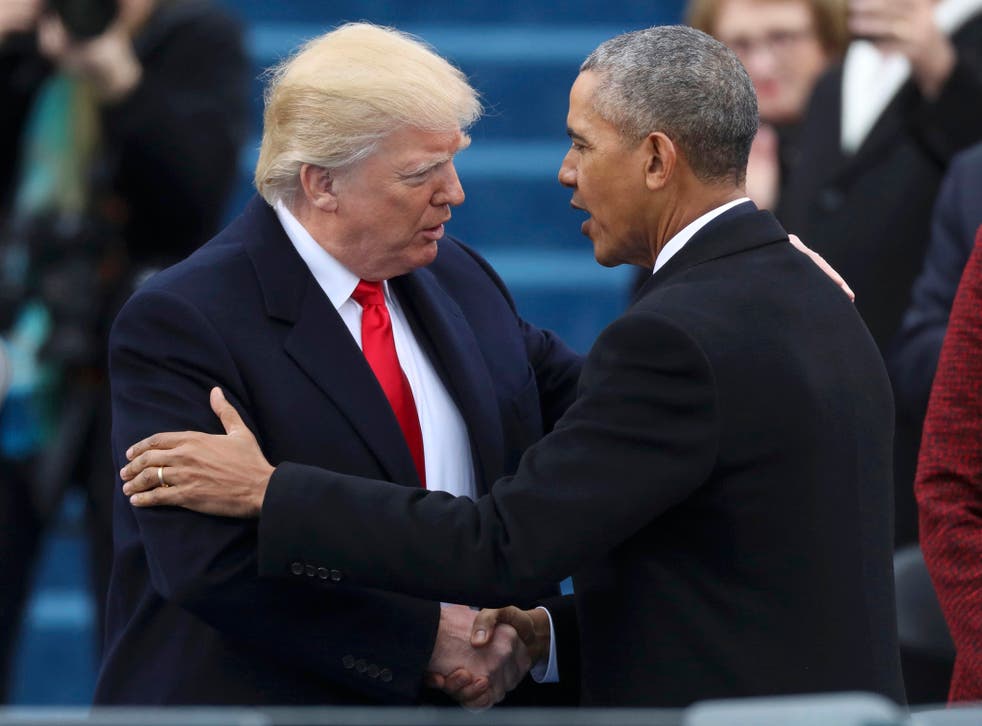 For Donald Trump's millions of fans, inauguration day was a grandy day of celebration, their chosen candidate finally becoming President of the United States.
Many others, however, found the 20th of January a day of great sadness, the Celebrity Apprentice star being their worst nightmares come true.
What we can nearly all agree on, though, is that the whole affair has been rather surreal, whether it be Trump disagreeing with the press over the number of people who watched on television, or Melania Trump's face, which has become a meme in itself.
To take our minds off everything that's going on, Bad Lip Reading have released their inauguration ceremony edition, and it's utterly hilarious.
Highlight include Trump meeting the Obamas ("You suck") and George Bush and Hilary Clinton sharing some light exchanges ("Looks like we have a problem," "Yeah, leave it to me, we're going to squeeze him").
Oh and also Obama and Pence: "You crushed it." "You think?" "No, I'm teasing you, you look depressed."
Watch above.
The controversial orders Donald Trump has already issued

Show all 9
Meanwhile, in other Trump-related Culture news, Michael Bay recently announced he will be producing a dystopian film which centres on a Trump-like President.
Join our new commenting forum
Join thought-provoking conversations, follow other Independent readers and see their replies