In Donald Trump's CNN WrestleMania tweet, he predicts his demise
The president underestimated the special guest referee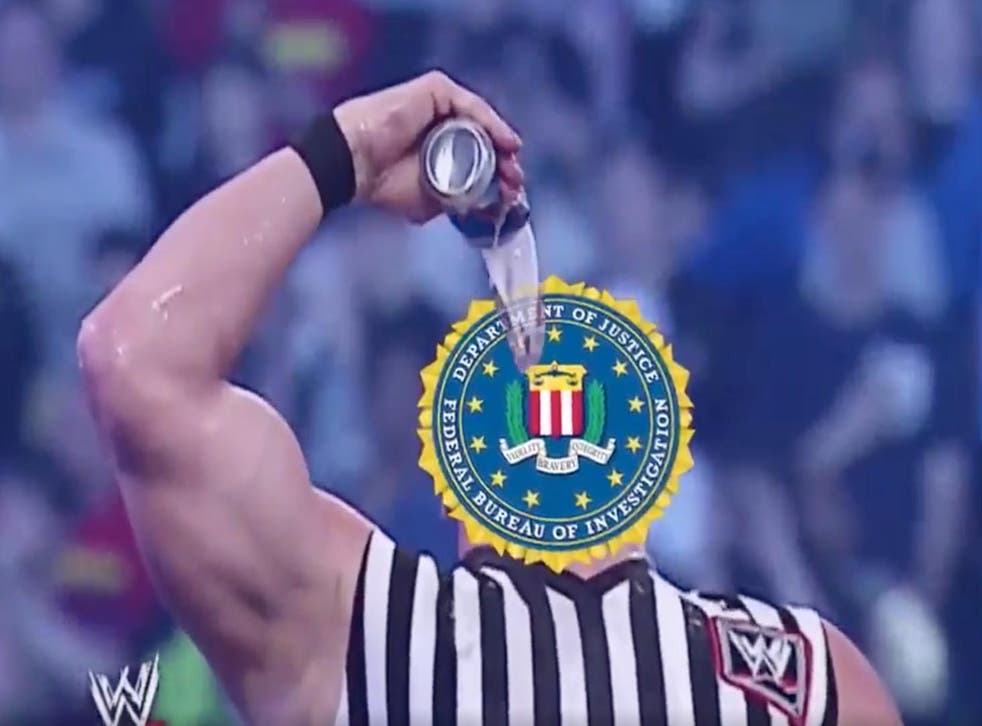 I know obsessing over Donald Trump's intentionally furore-inducing tweets distracts from things like Mitch McConnell trying to rush through a revised healthcare bill, but humour me for a minute.
Over the weekend, the President of the United States of America tweeted out a GIF of him tackling WWE Chairman Vince McMahon to the ground and pummelling him at WrestleMania, except with the CNN logo Photoshopped over Vince's face.
It was part of a 'Battle of the Billionaires' match - repurposed as a Trump vs "Fake News" bout - which Trump won.
What Trump, under kayfabe, didn't count on however, was the threat of the match's guest referee 'Stone Cold' Steve Austin who, as Trump celebrated his win, kicked him in the groin and slammed the future president's head onto his shoulder.
So if we follow this Trump v MSM @ WrestleMania narrative to its conclusion, it ends with a specially appointed independent referee bringing Trump to the ground, and I wonder who could be Photoshopped in here?
Sadly the analogy falls apart in terms of timing, with a 'Stone Cold Stunner' being executed in approximately two seconds, a federal investigation often taking years.
Join our new commenting forum
Join thought-provoking conversations, follow other Independent readers and see their replies