Downton Abbey writer Julian Fellowes denies creating Cora to win over American audiences
The series creator says Ohio-born Lady Grantham, played by Elizabeth McGovern, was intended to question the fripperies of the upper middle classes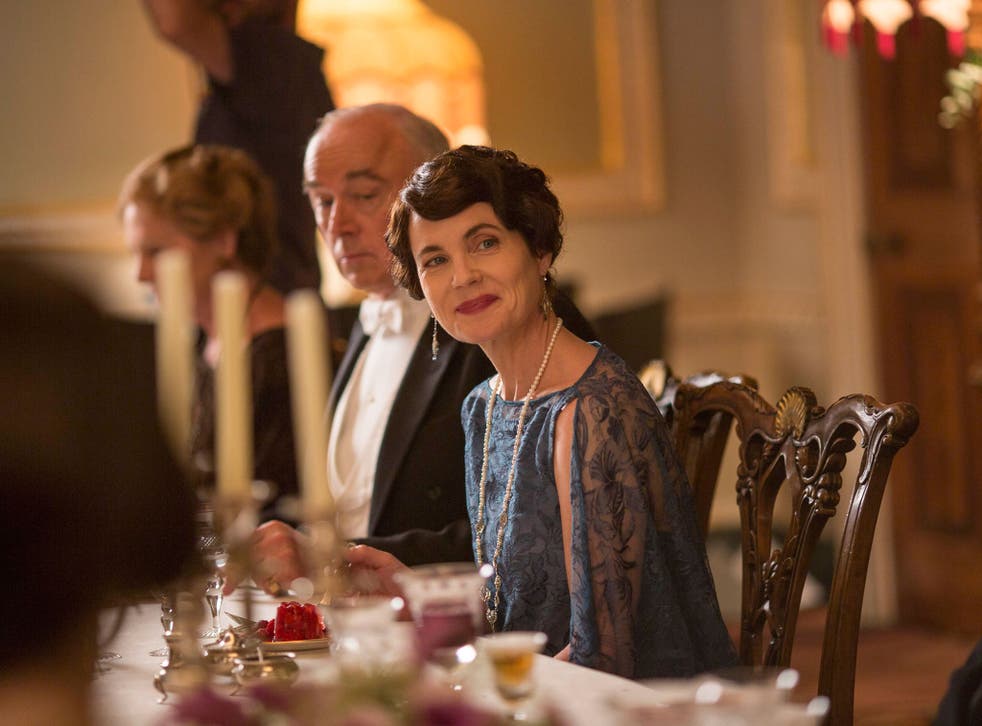 Downton Abbey has become one of the most popular drama series in the US, but cynics who thought creator Julian Fellowes dreamt up Lady Grantham's character solely to win lucrative American TV contracts are wrong.
The Earl of Grantham's wife Cora Crawley, played by Elizabeth McGovern, was instead created to serve as an outsider who could cut through the preoccupations of the English upper middle classes.
Cora, who is the daughter of multi-millionaire from Ohio, was based on one of the many "Dollar Princesses" who were sent by their parents to marry British landed gentry at the end of the Nineteenth Century.
"We weren't thinking in those terms about foreign sales. The advantage for me of having the American wife was it gave me a central character who was not dyed in the wool of the upper middle class upbringing, so you could have one of the principal characters who didn't take all that stuff for granted, and questioned it, as Cora did," Fellowes said.
"She was not consciously written for America. The fact that we would have a central character for American sales was much more clever than we were really."
Downton Abbey, which was originally rejected by US network PBS, has become the highest rated drama series in the channel's history, winning three Golden Globes and multiple Emmy awards.
What are the Downton Abbey stars doing now?

Show all 14
The series has been acquired in 250 territories across the world and is watched by an estimated global audience of 120 million people.
Join our new commenting forum
Join thought-provoking conversations, follow other Independent readers and see their replies