Highest-paid TV stars: Salaries of the biggest presenters in the world revealed
The annual Forbes list has compiled the biggest earning hosts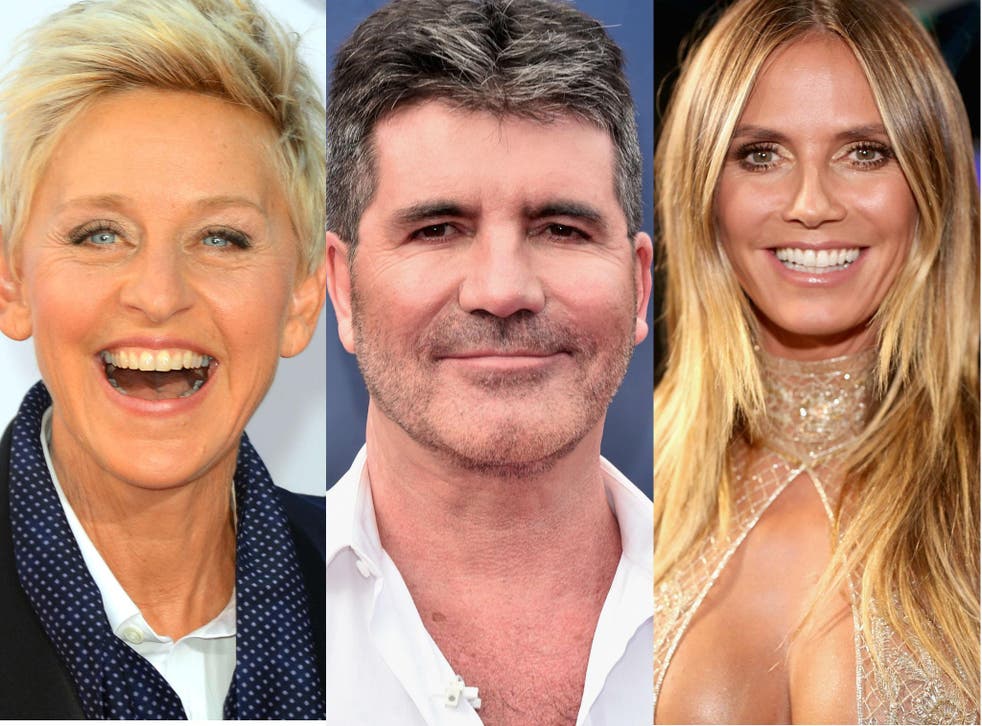 Forbes has revealed the identity of the highest-paid TV presenters in the world.
Reigning supreme is Phil McGraw, the 67-year-old host of US talk show Dr Phil, who earned a reported $79 million (£60.1m) between 1 June 2016 and 1 June 2017. It's said that the majority of McGraw's profits come after combining his cut of the show's advertising revenue and product placement deals.
The show - which sees McGraw offer advice from his experience as a clinical and forensic psychologist - is one of the widest syndicated TV shows in America.
Other presenters to feature in the top 10 include Ellen DeGeneres ($77m/£58.6m), Ryan Seacrest ($58m/£44.1m) and Judge Judy star Judy Sheindlin ($47m/£35.7m).
The highest British presenter on the list is Simon Cowell who reportedly earns $43.5m (£33.1m).
Forbes top 10 highest earning celebrities 2017

Show all 10
Fox News' Sean Hannity is the world's eighth highest-paid television presenter with reported earnings of $36m (£27.4m).
You can find the full list of Forbes' top 10 below.
1. Dr Phil McGraw: $79 million (£60.1 million)
2. Ellen DeGeneres: $77 million (£58.6 million)
3. Ryan Seacrest: $58 million (£44.1 million)
4. Judy Sheindlin (Judge Judy): $47 million (£35.7 million)
5. Simon Cowell: $43.5 million (£33.1 million)
6. Steve Harvey: $42.5 million (£32.3 million)
7. Bill O'Reilly: $37 million (£28.2 million)
8. Sean Hannity: $36 million (£27.4 million)
9. Michael Strahan: $21.5 million (£16.4 million)
10. Heidi Klum: $21 million (£16 million)
Join our new commenting forum
Join thought-provoking conversations, follow other Independent readers and see their replies