EastEnders bosses defend gay sex scene in funeral parlour as 'implied and not explicit' following Ofcom complaints
Ben Mitchell and Paul Coker stripped down to their boxers by a dead body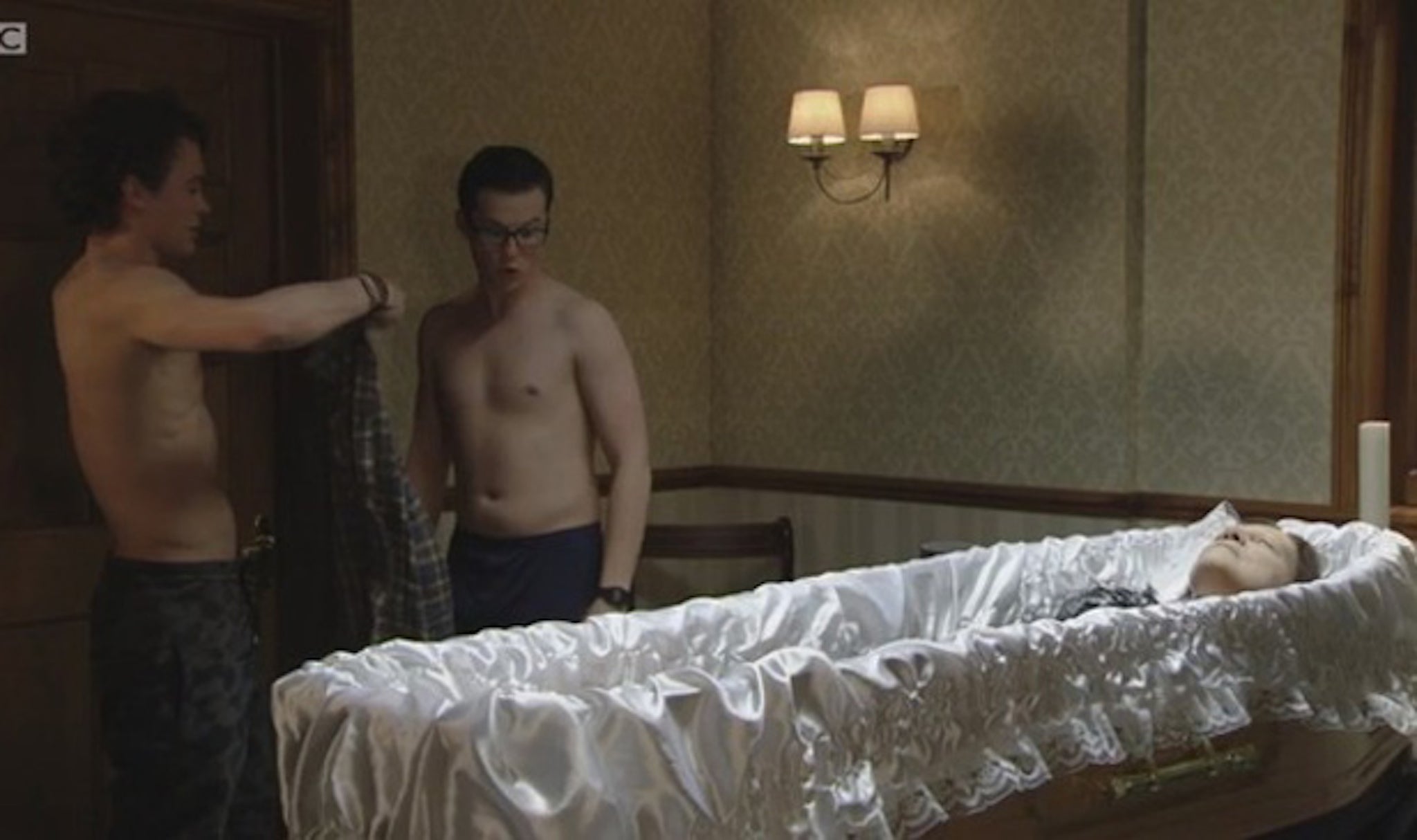 EastEnders has rushed to defend a recent gay sex scene in which Ben Mitchell and Paul Coker stripped off next to a dead body in a funeral parlour.
Nearly 50 viewers complained to Ofcom after the episode last Friday, with the TV regulator clarifying that the main cause of concern was the setting rather than the characters' sexualities.
"We had 48 complaints about the scene where a couple had sex in a funeral parlour, when there was an open casket in the room," a spokesperson said.
"We'll assess these complaints before deciding whether to investigate or not."
While many EastEnders fans took to social media to voice their disapproval at scenes that "made them feel ill", the long-running BBC soap released a statement arguing that sex was "implied and not explicit".
"The millions of regular EastEnders fans who tune in each week know and expect dramatic storylines," it read. "We are always mindful of our time slot in which we are shown and the scenes in question were implied and not explicit."
Last month, Ben and Paul's first kiss sparked a deluge of homophobic comments, which greatly "upset" actors Harry Reid and Jonny Labey who play the characters.
Ben and Paul's gay kiss was by no means the first on EastEnders- it became the first soap to air one in 1989 between Colin and Guido.
Join our commenting forum
Join thought-provoking conversations, follow other Independent readers and see their replies