EastEnders set refurbishment to cost £27m more than planned
The original EastEnders set was first shown in February 1985, and was only intended to be used for two years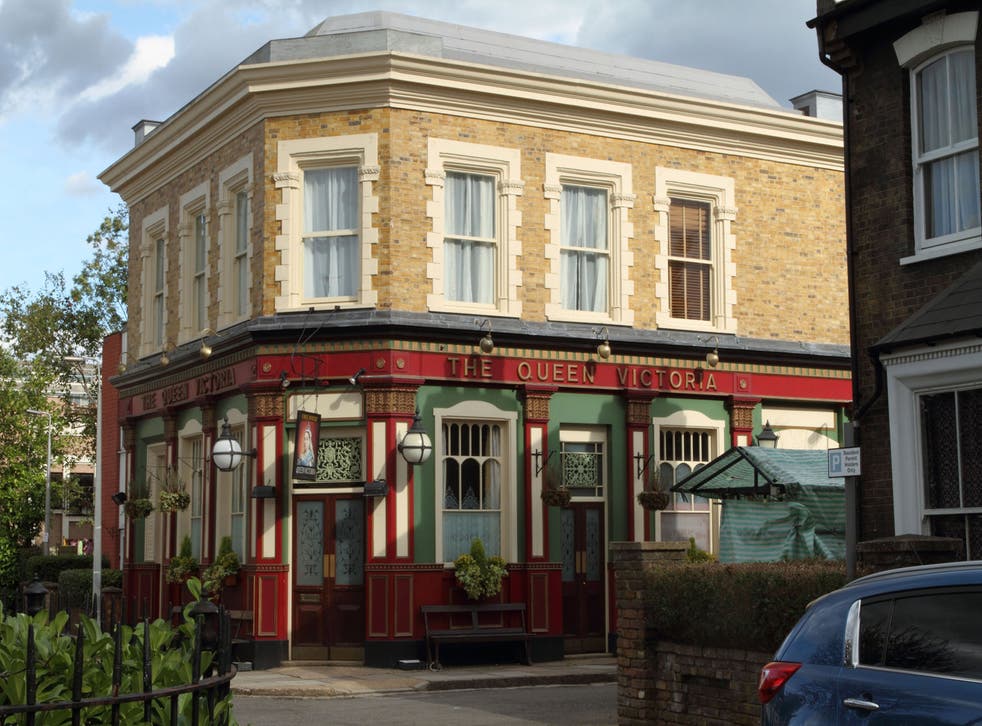 The BBC's refurbishment of the EastEnders set will be completed years behind schedule and cost millions more than originally planned, according to a new report.
The National Audit Office has said that the BBC's E20 programme will no longer by able to deliver the value for money it aspired to in plans laid out in 2015.
In 2013, plans to replace the almost 40-year-old set were put in motion with an expected cost of £59.7m, to be completed by August 2018. However, after multiple setbacks the project is now expected to be finished in May 2023 at a cost of around £86.7m.
The original EastEnders set was first shown in February 1985, and was only intended to be used for two years, but it has been a familiar setting on TV screens in the UK ever since the pilot episode aired.
According to a report in the Walford News earlier this year, the BBC is building something that is more modern for the EastEnders cast, and more efficient for the crew.
Some of the major changes expected are the use of bricks for the buildings instead of the fake fronts that are currently used. Some buildings are reportedly going to increase in size, and there will also be a new high street, Tube station and shops. Currently, the EastEnders set only has house fronts, so cast members have to travel to a different studio when they need to film inside or walk through a door.
Executive producer Dominic Treadwell-Collins said at the time: "This is a really exciting project and firmly demonstrates the BBC's commitment to the future of EastEnders."
The NAO said the report highlights that the BBC underestimated the complexity, cost, and risks of its approach, which was then further complicated by insufficient integration between the programme team and the production of 'EastEnders', leading to ineffective design development and change processes.
The 50 best TV shows on Netflix UK

Show all 50
A BBC spokesperson said: "The set of EastEnders was built in 1984 and only intended for use for two years. Over thirty years later, the show remains one of the BBC's flagship programmes and yet is filming from a set that is no longer fit for purpose. The new set will be suitable for HD filming for the first time and extend Walford to better reflect modern East End London.
"It's a large, complex project which has already delivered many other vital improvements at BBC Elstree Centre but like any building work of this scale there have been challenges on the way, including construction market issues beyond our control and from working on a brownfield site. As the NAO recognises we've already made improvements and are keeping the project under close scrutiny."
Join our new commenting forum
Join thought-provoking conversations, follow other Independent readers and see their replies