The Independent's journalism is supported by our readers. When you purchase through links on our site, we may earn commission.
Ed Westwick accused of sexual assault by third woman
Rachel Eck alleges that she was sexually assaulted at a Hollywood hotel by the actor in 2014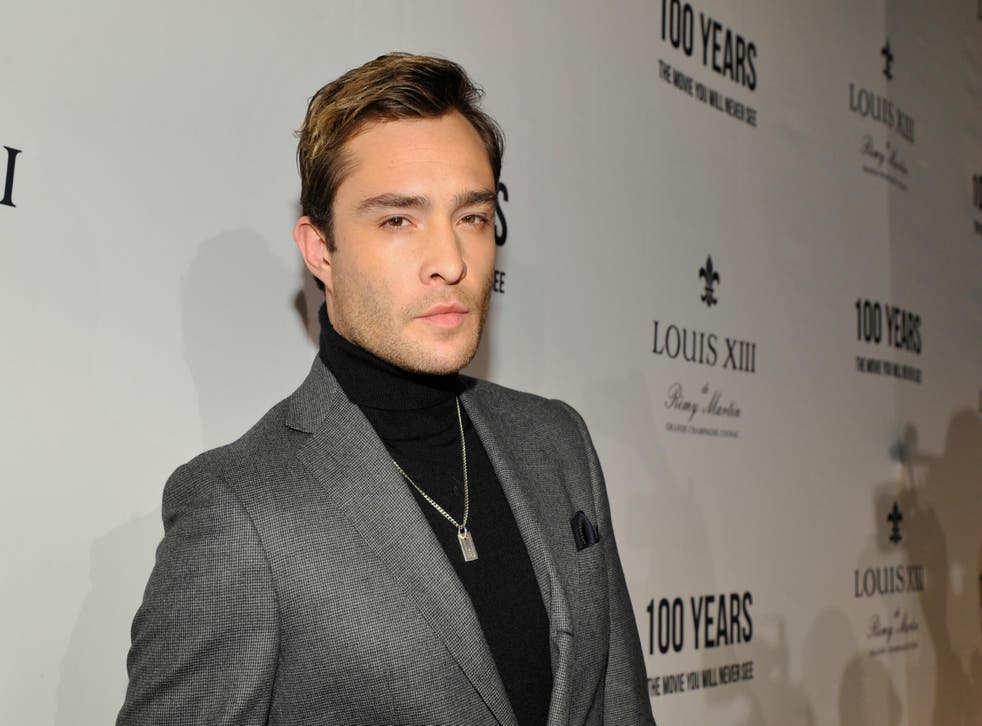 A third woman has come forward to accuse Ed Westwick of sexual assault.
Rachel Eck made the allegations to Buzzfeed. She stated that, in 2014, she was invited by an ex-boyfriend to hang out at a Hollywood hotel. Eck, a 23-year-old executive assistant at the time, said she arrived to find Westwick and her ex were the only ones there.
She said Westwick "asked me to invite a friend to hang out with the three of us", but that "when I didn't bring a girl for him he turned his sights on me."
Eck alleges that Westwick continually attempted to "kiss me or kind of push me up against the wall", before he "pulled me onto the bed and aggressively groped me", referring to her breasts. "I shoved him off as quickly as I could and left," she said.
Her accusations follow allegations made by both Kristina Cohen and Aurelie Wynn. Wynn, a former actor whose stage name was Aurelie Marie Cao, alleged the 30-year-old raped her in July 2014 in a Facebook post, claiming the incident took place at Westwick's home.
Westwick released a statement on social media to deny the allegations, reading: "It is disheartening and sad to me that as a result of two unverified and provably untrue social media claims, there are some in this environment who could ever conclude I have had anything to do with such vile and horrific conduct."
"I absolutely have not, and I am cooperating with the authorities so that they can clear my name as soon as possible."

In the post, Wynn said she told her then boyfriend Mark Salling - the Glee star who recently pleaded guilty to child pornography possession - about the alleged incident but he blamed her and ended up splitting up with her.
"My other friends and people around me told me it was best not to say anything, to not be 'that girl' and that no one would believe me and think I was just out trying to get my 10 seconds of fame," she said.
"And so I kept quiet and soon got to see and hear how prevalent sexual assault and intimidation goes on in this industry ... to the point where I questioned how much I really wanted to be in entertainment as I didn't see it getting better."
Access unlimited streaming of movies and TV shows with Amazon Prime Video Sign up now for a 30-day free trial
Sign up
She said that she was inspired to come forward after the initial accusations made by Kristina Cohen. Westwick has strongly denied assaulting Cohen after she described an alleged encounter in a lengthy Facebook post.

"I do not know this woman. I have never forced myself in any manner, on any woman. I certainly have never committed rape," Westwick said on Instagram and Twitter.
Cohen claimed a man she was dating at the time brought her to Westwick's house three years ago where he allegedly raped her. She claimed she woke up from a nap in a guest bedroom to find herself being assaulted by Westwick.
Two BBC shows starring Westwick have been put on hold in light of the allegations. Agatha Christie's Ordeal by Innocence, which was due to air on BBC One this Christmas, will not be scheduled "until these matters are resolved", the BBC said.
The star has also "paused" filming on the second series of BBC Two comedy White Gold, in which he stars as an Essex double glazing salesman.
A representative for Westwick has been contacted for comment.
Follow Independent Culture on Facebook for all the latest on Film, TV, Music, and more.
Register for free to continue reading
Registration is a free and easy way to support our truly independent journalism
By registering, you will also enjoy limited access to Premium articles, exclusive newsletters, commenting, and virtual events with our leading journalists
Already have an account? sign in