Elisa Lam: New Netflix documentary to investigate mysterious death of student
Crime Scene: The Vanishing at the Cecil Hotel, directed by The Ted Bundy Tapes's Joe Berlinger, will delve into the case that captured the world's imagination in 2013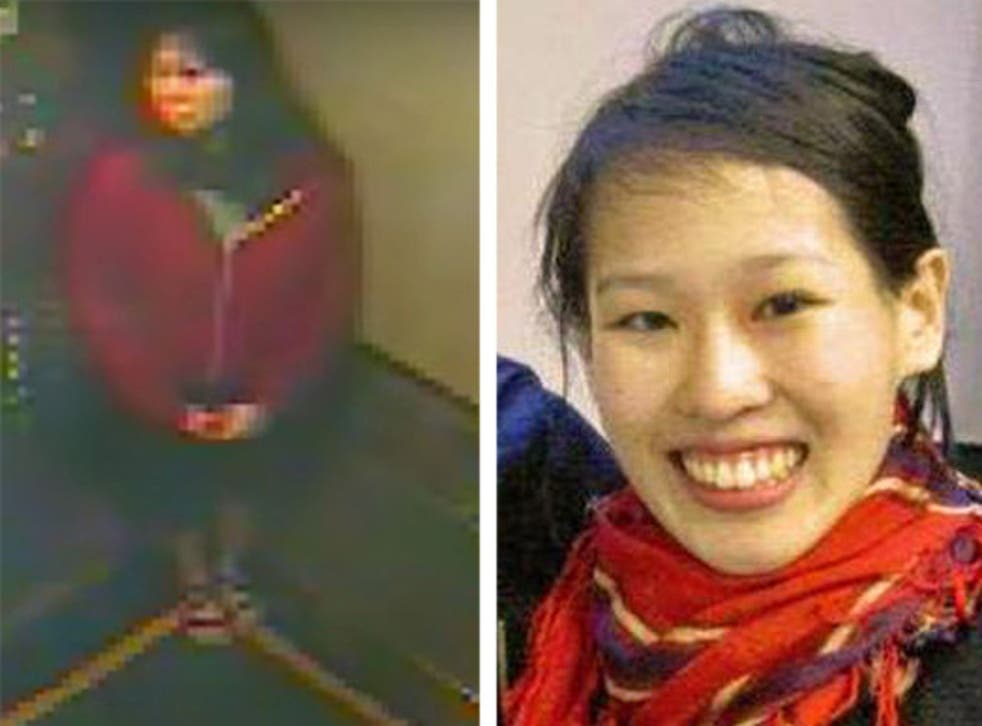 A new Netflix documentary, Crime Scene: The Vanishing at the Cecil Hotel, is set to investigate the disappearance and death of 21-year-old Canadian tourist Elisa Lam that puzzled the world seven years ago.
In 2013, the last known CCTV footage of Lam went viral. Her bizarre behaviour in the lift of a notorious Los Angeles hotel captured the attention of the police, the public and the internet sleuth community. Weeks later, she was found dead in a water tank on the hotel's roof. Now, director and producer Joe Berlinger, known for true-crime series such as Conversations With a Killer: The Ted Bundy Tapes and Paradise Lost, is diving into the case in a four-part documentary series set to premiere globally on 10 February.
"It's strange and seemingly inexplicable," Berlinger tells The Independent of the infamous elevator footage, which showed Lam behaving erratically, making strange hand gestures and on occasion appearing to hide from someone. "The enigmatic nature of the video is really what drew many people around the world, including me, to become passionate about the case and want to solve its mysteries."
Although Lam's case is officially closed, the circumstances around her death are still talked about today as if they remain unsolved. Crime Scene interviews the internet sleuths who dedicated hundreds of hours to the case, while also raising questions as to the morality of their "investigations". "I've been intrigued by amateur investigators for quite a while and have wondered what motivates them to spend so many hours digging into cases," says Berlinger, "so it was extremely important to have them participate in the series. Not only did they have an impact on the investigation, but many still believe the wrong conclusions have been reached – alleging a conspiracy that involves the hotel, the police, and the coroner – and provide 'evidence' to back up their case."
That Lam's death occurred at the Cecil Hotel only adds to the intrigue. Described by one LA historian in the documentary as "the place where serial killers let their hair down", it has been a nexus of crime almost since it opened its doors in 1927. Suicides, mysterious deaths and murders have taken place in the Skid Row boarding house; perhaps most notoriously, the "Night Stalker" Richard Ramirez was a regular guest there. "My past projects have leaned into individual crimes and criminals," says Berlinger, "but I have never explored the role a particular location has played in creating an environment in which multiple crimes seemingly take place over and over again.
"The fact that Elisa disappeared in a location that has a multi-decade history of crimes is what made her case fascinating to me."
Crime Scene: The Vanishing at the Cecil Hotel arrives on Netflix on 10 February.
Register for free to continue reading
Registration is a free and easy way to support our truly independent journalism
By registering, you will also enjoy limited access to Premium articles, exclusive newsletters, commenting, and virtual events with our leading journalists
Already have an account? sign in
Register for free to continue reading
Registration is a free and easy way to support our truly independent journalism
By registering, you will also enjoy limited access to Premium articles, exclusive newsletters, commenting, and virtual events with our leading journalists
Already have an account? sign in
Join our new commenting forum
Join thought-provoking conversations, follow other Independent readers and see their replies