Ellen Pompeo: 10 remarkably candid quotes from the Grey's Anatomy star's latest interview
From McDreamy's resistance to helping her negotiate her pay to how she really feels about acting, Ellen Pompeo doesn't hold back
Ilana Kaplan
New York
Wednesday 17 January 2018 17:34 Comments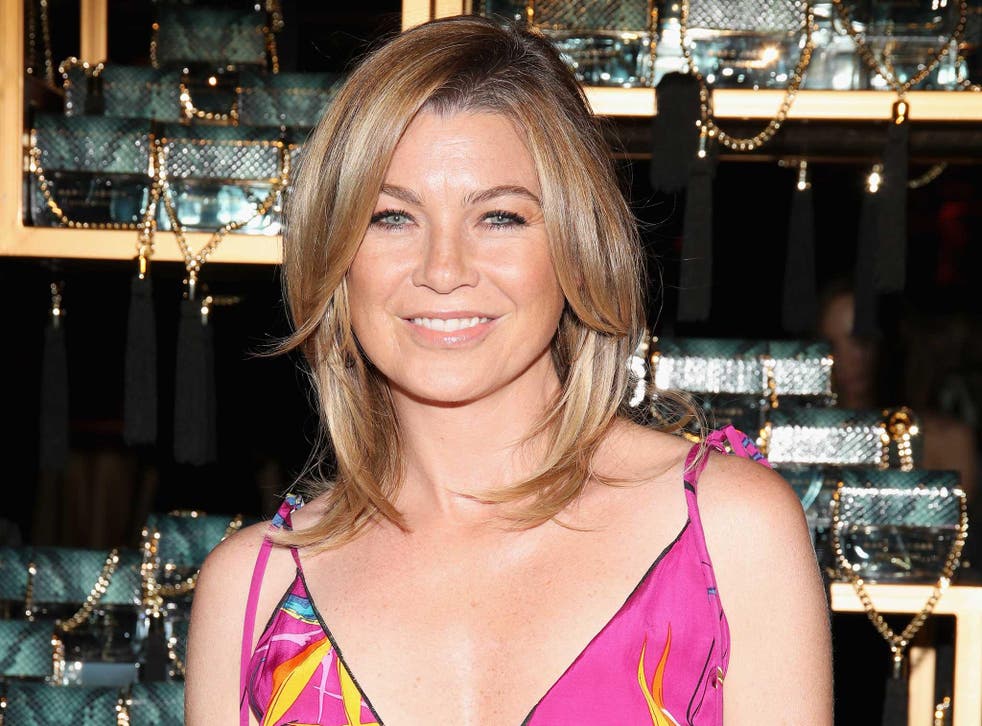 Grey's Anatomy star Ellen Pompeo has given a candid interview about her career, equal pay and exploitation to The Hollywood Reporter.
After starring on the ABC medical dramedy, Pompeo is not holding back about anything.
The 48-year-old actress touched on everything from meeting Harvey Weinstein to the "pimping out" of young actresses.
But if you've paid attention to Pompeo's Twitter account, it's not surprising she was refreshingly candid: she recently slammed director Woody Allen on Twitter in a series of tweets.
She said, "He married his daughter ... people see what they want to see or don't ... kind of hard not to see who this fool is."
She then called out the lack of diversity in Allen's films, asking, "What about Hispanic or Asian actors? Or are Asians only for him to molest? You know me when I get started."
Twitter users even accused her of being drunk to which she responded, "Thank you...except I was 100 percent sober clear as a bell."
See the boldest things Pompeo had to say in her latest interview.
On meeting Harvey Weinstein:
"He didn't try anything on me. Had he, I'm a little rough around the edges and I grew up around some very tough people, so I probably would have picked up a vase and cracked him over the fucking head. But I also feel completely comfortable saying that I walked into that room batting the shit out of my eyelashes. My goal in that room was to charm him, as it is in most rooms like that. You think, "Not only do I have to show that I'm a good actress, but that director also has to in some way fall in love with me and at least become enamoured with me."
Her reluctance to be on a medical TV show:
"I was like, 'I'm not going to be stuck on a medical show for five years,' " she remembers telling him. " 'Are you out of your fuckin' mind? I'm an actress.'
How the success of Grey's Anatomy derailed her career:
"I knew I was fucked," she recalls thinking at the time. After all, Pompeo was supposed to be a movie star.
Access unlimited streaming of movies and TV shows with Amazon Prime Video Sign up now for a 30-day free trial
Sign up
On Faye Dunaway's finances:
"I mean, Faye Dunaway is driving a fuckin' Prius today. Now, there's nothing wrong with a Prius, but my point is, she had no financial power."
On owning her talent:
"I'm 48 now, so I've finally gotten to the place where I'm OK asking for what I deserve, which is something that comes only with age. Because I'm not the most "relevant" actress out there. I know that's the industry perception because I've been this character for 14 years. But the truth is, anybody can be good on a show season one and two. Can you be good 14 years later? Now, that's a fuckin' skill."
On "pimping out" young actresses in Hollywood:
"These poor girls have no real money, and the studio is making a fortune and parading them like ponies on a red carpet."
What happened when she asked Patrick Dempsey to help her get equal pay:
"There were many times where I reached out about joining together to negotiate, but he was never interested in that. At one point, I asked for $5,000 more than him just on principle, because the show is Grey's Anatomy and I'm Meredith Grey. They wouldn't give it to me."
On the show's rush to replace McDreamy:
"I couldn't believe how fast the studio and the network felt like they had to get a penis in there."
On getting what she deserves:
"But CAA compiled a list of stats for me, and Grey's has generated nearly $3 billion for Disney. When your face and your voice have been part of something that's generated $3 billion for one of the biggest corporations in the world, you start to feel like, "OK, maybe I do deserve a piece of this."
How she really feels about acting:
Acting, to me, is boring. An actor is the least powerful person on set, so I don't care about chasing roles. Plus, at my age, it's pretty unrealistic. Not that I can't do a cool cable thing, but I'm not going to have this whole second life as a movie star. I'm not fuckin' Julia Roberts.
Register for free to continue reading
Registration is a free and easy way to support our truly independent journalism
By registering, you will also enjoy limited access to Premium articles, exclusive newsletters, commenting, and virtual events with our leading journalists
Already have an account? sign in
Join our new commenting forum
Join thought-provoking conversations, follow other Independent readers and see their replies