Emmy Awards 2020: Host Jimmy Kimmel predicts 'lowest-rated Emmys of all time'
TV host suggested there is too much competition to draw the same audience numbers as before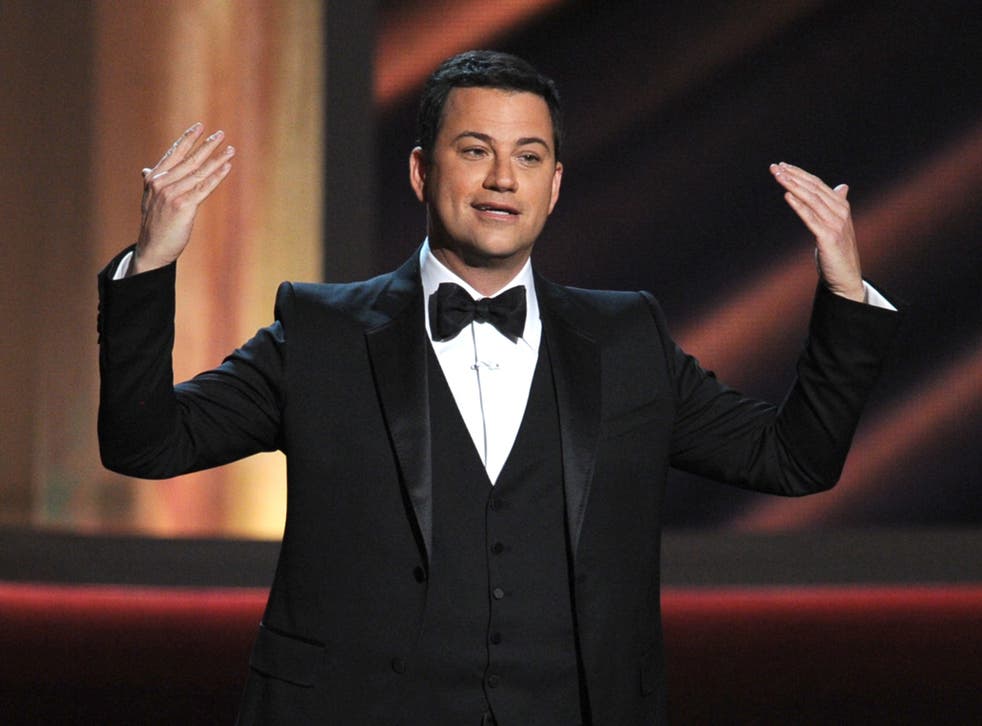 Jimmy Kimmel is anticipating a quiet awards ceremony for this year's Emmys Awards, which will be hosted virtually on Sunday 20 September.
In an interview with Deadline, Kimmel said he predicted it would probably be "the lowest-rated Emmys of all time".
"I would bet almost anything on it," the host, who also serves as an executive producer for the ceremony, said. "Of course it will."
Kimmel suggested there was simply too much competition for a single TV event to perform the way it would have 10 years ago.
"To me, it's never about the ratings, because if that's what you're focused on, you're screwed," he said.
"For me, it's just try to make it as good a show as possible from beginning to end. Try to keep the audience with you, and you know, if all that works, it's great, and if it doesn't, what are you going to do? Fewer people are watching network television. It's as simple as that."
Asked about what to expect from the ceremony itself, Kimmel joked that he imagined a number of nominees would be watching "fully baked on marijuana edibles".
Succession leads this year's Emmys nominations with 10, including a nod for Best Drama Series and nominations for actors Brian Cox, Jeremy Strong and Kieran Culkin.
The acclaimed limited series Watchmen is also strongly represented, including a nomination in the Best Actress in a TV Movie or Miniseries category for Regina King. Amazon's The Marvellous Mrs Maisel was the most nominated comedy series, with eight nods.
See a full list of the nominees here.
Join our new commenting forum
Join thought-provoking conversations, follow other Independent readers and see their replies