Emmy nominations predictions 2017: The 11 new TV shows that may be recognised
The obvious picks and the outside bets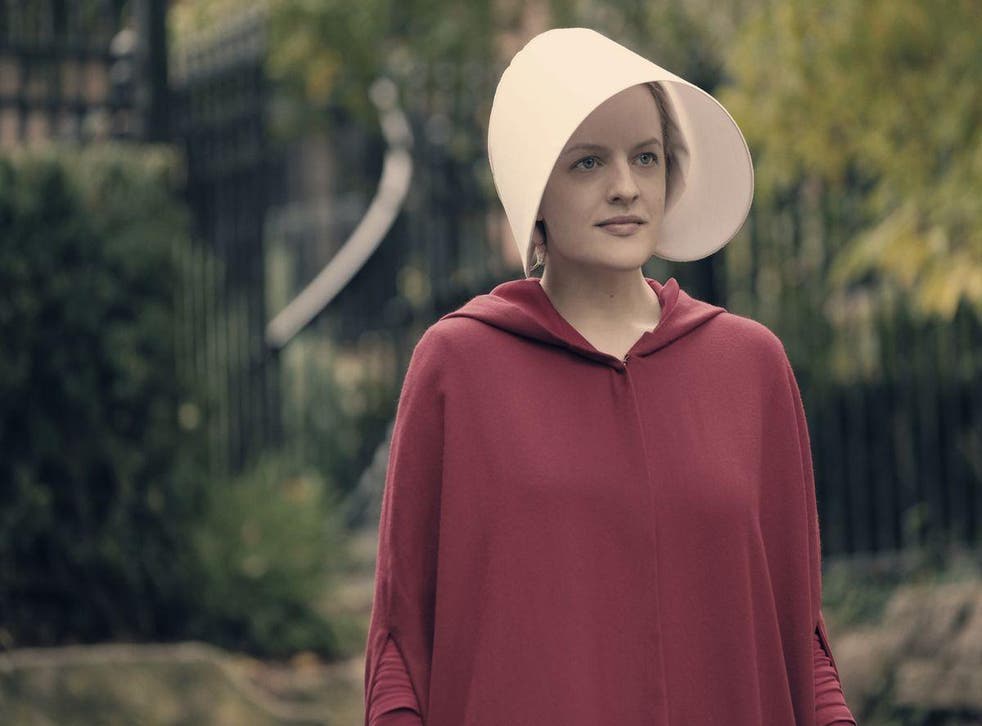 The voting that decides which TV shows will be in contention for the Best Drama, Best Comedy and Best Limited Series at the Emmy Awards this coming September has been taking place for weeks now with the nominations announcement due to be announced tomorrow (13 July).
The ceremony will honour TV shows that aired between 1 June 2016 and 31 May 2017.
For the first time in a while, it could be a case of out with the old and in with the new. Below we take a look at the recent crop of shows that could get mentioned during tomorrow's announcement.
Outstanding Drama Series
In the Drama category's case, perennial winner Game of Thrones won't be in contention after HBO shifted the series – which usually starts in April – to a July time-slot. Another popular nominee unlikely to get another is former winner Homeland whose sixth season wasn't as warmly received as its previous two. The end of Downton Abbey will also see room for fresh blood.
While no means critical flops, the latest seasons of Mr Robot and House of Cards both suffered a minor slump in quality, which may inspire voters to look elsewhere – especially considering the past year's output of new TV shows has been the strongest in recent memory.
Out of last year's nominees, The Americans and Better Call Saul remain the dead certs, leaving potentially five spots open for the below new contenders.
The Crown
The Netflix series – rumoured be the streaming service's most expensive – already has the jump on its competitors as it's the reigning Golden Globe victor. Tie this into the fact it's a series about the royal family and it's certain US voters may lap this up as the token Downton Abbey replacement. A nomination is all but guaranteed.
The Handmaid's Tale
A left-field but rather a probable entrant is this adaptation of Margaret Atwood's dystopian novel currently causing discomfort the world around. Elisabeth Moss, who scandalously never bagged a trophy for her role as Peggy Olsen in Mad Men (despite six nominations), is being touted for an award so it's no stretch to see voters commending the hard-hitting series also. It would mark subscription service Hulu's first ever nomination.
The Leftovers
"The Leftovers?" you may ask. "That's not a new TV show." And you'd be right. The Leftovers began humbly on HBO in 2014 getting mixed reviews and even worse ratings. Its second season set the critical world alight with many praising the performances of lead stars Justin Theroux and Carrie Coon as some of the best on TV – and yet no Emmy recognition manifested. This looks set to change: The Leftovers has just ended in the US, and many are hailing it as the greatest final season in recent memory. It's currently listed as Metacritic's 8th best TV show of all time – and did we mention that Emmy voters are usually very generous to shows that have just finished?
Legion
Emmy voters have shown they are no strangers to series possessing fantastical elements in the past (see: Lost, Heroes, even True Blood) and when considering the credentials boasted by Legion – namely the critical acclaim and involvement of Fargo showrunner Noah Hawley – Legion could be the (very welcome) surprise contender in this year's race.
Access unlimited streaming of movies and TV shows with Amazon Prime Video Sign up now for a 30-day free trial
Sign up
The TV shows you'll be bingeing in 2017

Show all 27
Stranger Things
Stranger Things , the small-town sci-fi horror that sensationally swept the world when it dropped on Netflix last August, was handed an immediate second season as well as earning a Golden Globe nomination. Emmy has a history in awarding shows that tap into the cultural phenomenon (again: see Lost) and it will most certainly loom large in the memory of voters, especially with season two approaching.
This Is Us
The unprecedented success of This Is Us saw it receive both a second and third season renewal before its first run was complete. Golden Globe responded in kind by handing the series a nomination so it'd be a surprise if one of the Outstanding Drama category's spots isn't reserved for this universal tearjerker centred on the intertwining lives of disparate siblings.
Westworld
If The Leftovers is HBO's critical darling in the mix, Westworld is the TV studio's big-budget Game of Thrones stand-in. Beginning last Autumn, the high-concept re-imagining of the 1973 film of the same name featured large-scale theatrics, an impressive cast (Anthony Hopkins, Thandie Newton, Evan Rachel Wood) and breathtaking twists. It won't be returning until 2018 which could potentially remove it from next year's Emmy race, which means voters could be keen to show their appreciation for Jonathan Nolan and Lisa Joy's sci-fi-western hybrid while they can.
Outstanding Comedy Series
The comedy category looks set to remain relatively unchanged with nominations expected to be thrown the way of Transparent, Master of None, Black-ish, Silicon Valley, Unbreakable Kimmy Schmidt and reigning champ Veep (this could be the year where seven-time nominee Modern Family fails to secure a nod). Standout series Brooklyn Nine-Nine has yet to receive an Emmy nomination and it's unlikely things will change on that front. However, with a maximum of seven nominations, there are two new shows baying for blood. One is Mike Schur's The Good Place; the other?
Atlanta
Donald Glover's critically-adored series about the Georgian capital's rap scene was awarded the main prize at the Golden Globes earlier this year with Glover taking home Best Actor. It'd be a surprise not to see nominations for both at this year's Emmy awards.
Outstanding Movie
A limited series category is for shows that are a) two or more episodes and b) have a total running time of at least 150 minutes. Out of last year's nominees, three won't be nominated again – The Night Manager, Roots and winner The People v OJ Simpson; they're all completed. Below we hazard a guess at the shows which could take at least two of those spots.
Black Mirror
Charlie Brooker and Annabel Jones' series, comprised of dystopian parables written, directed by and starring an eclectic range of individuals from TV and film, began life on Channel 4 in 2011. Its transition to Netflix has seen the series become one of the UK's most popular exports and, following the news it's to be submitted as a Limited Series, a nomination is likely considering it won't be up against heavyweights Better Call Saul and Westworld.
Outstanding Limited Series
Big Little Lies
With powerhouse performances from Nicole Kidman and Reese Witherspoon, this seven-part comedy-drama will have the majority of voters' attention. Jean-Marc Vallée (Wild) directed every one of the series' episodes, adapting Liane Moriarty's novel to the praise of the book's fans as well as newcomers. A nomiantion is all but guaranteed.
Feud
Ryan Murphy has had a nomination in this category for the past five years thanks to his anthology shows American Horror Story and American Crime Story (his sole win arrived last year with The People v OJ Simpson. This year's offering is Feud, a dramatisation of the ongoing rivalry between Hollywood icons Joan Crawford and Bette Davis. Expect, at the very least, acting nominations for the show's stars Jessica Lange and Susan Sarandon.
The Emmy nominations will be announced on Thursday 13 July. The ceremony, hosted by Stephen Colbert, takes place on Sunday 12 September.
Join our new commenting forum
Join thought-provoking conversations, follow other Independent readers and see their replies