Eric Monkman remains cult hero despite losing University Challenge final and being called 'useless' by Jeremy Paxman
'Monkmania' goes into overdrive as Canada's unlikely heartthrob gives battle in vain against Balliol
Rachel Roberts
Wednesday 12 April 2017 12:19 Comments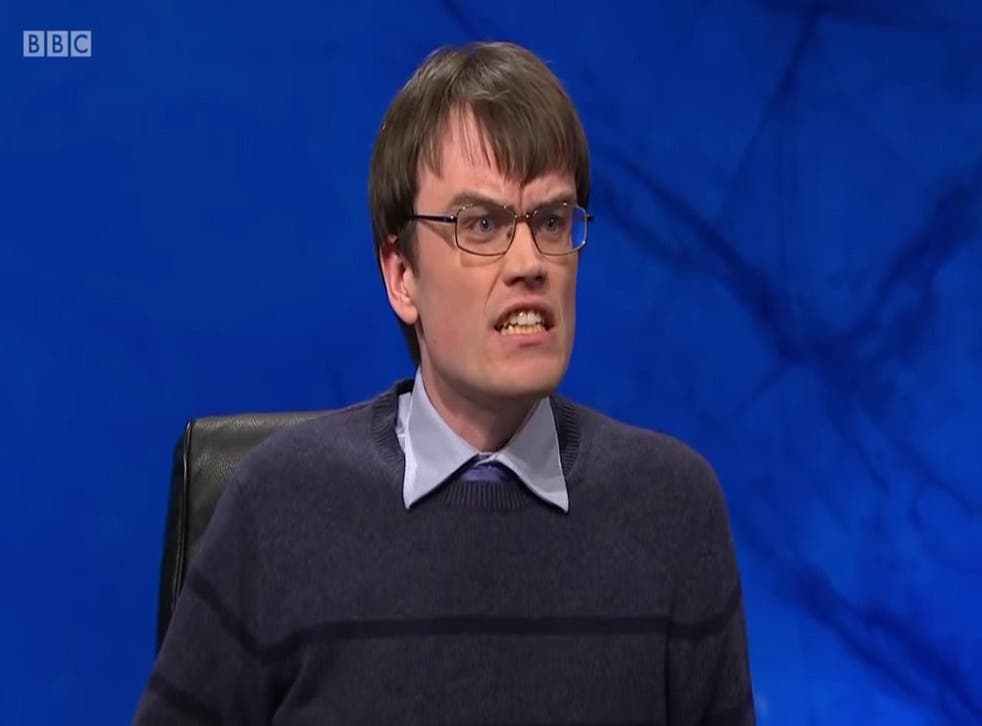 Fans of University Challenge have said Cambridge scholar Eric Monkman remains their unlikely hero, despite being branded "useless" by host Jeremy Paxman as his team lost out in the final.
The Canadian captain of Wolfson College, Cambridge, has sent social media into a frenzy this series, with fans going into meltdown over his hotly anticipated head-to-head with Oxford's Joey Goldman, who also gained a cult following this season.
'Monkmania' peaked this evening as Wolfson locked horns with Oxford's Balliol, showcasing the 29-year-old Economic's graduate's distinctive facial expressions and vigorously determined approach to answering the difficult questions.
Despite his best efforts, he could do little to prevent a comfortable win with a 50-point margin by the Oxford four.
The Canadian made heroic efforts, nailing the starter questions time and again, but Balliol were much the stronger team and pulled away in the final stretch of the half-hour BBC2 show to win by 190 points to 140.
When the Cambridge student stumbled as he made a guess midway through the show, host Mr Paxman snorted with his trademark disdain: "That was a completely useless answer", this served only to endear Monkman further to his fans, especially when he self-deprecatingly agreed with the host.
Balliol captain Joey Goldman didn't lead from the front quite in the manner of Monkman but was ultimately more effective with a stronger supporting team.
Monkman led enthusiastic applause for the victors, who were were awarded the coveted trophy by Professor Stephen Hawking, who gave a light-hearted speech.
"I have said in the past that it is not clear whether intelligence has any long term survival value. Bacteria manage to flourish without it. But it is one of the most admirable qualities, especially when displayed by such young minds. Many congratulations to both teams and especially to Balliol College, Oxford on becoming series champions on University Challenge, a programme I have long enjoyed."
Monkman, who is currently job hunting in his hometown of Oakville after completing his Master's degree, said he finds his newfound cult celebrity status "a bit strange."
Fans may be disappointed to learn he has a girlfriend, Jiang Na, a professor of law at Beijing Normal University. He told The Daily Telegraph that he doesn't think of himself as "an object of desire" and assumes people are being ironic when they suggest he is a sex symbol on Twitter.
Register for free to continue reading
Registration is a free and easy way to support our truly independent journalism
By registering, you will also enjoy limited access to Premium articles, exclusive newsletters, commenting, and virtual events with our leading journalists
Already have an account? sign in
Join our new commenting forum
Join thought-provoking conversations, follow other Independent readers and see their replies