Failure in Line of Duty: BBC guilty of 'serious lapse' in care of 13-year-old actor
Actor Gregory Piper, who plays Ryan Pilkington in police drama Line of Duty, was not sufficiently protected from emotional distress during filming of a 'highly violent and adult nature'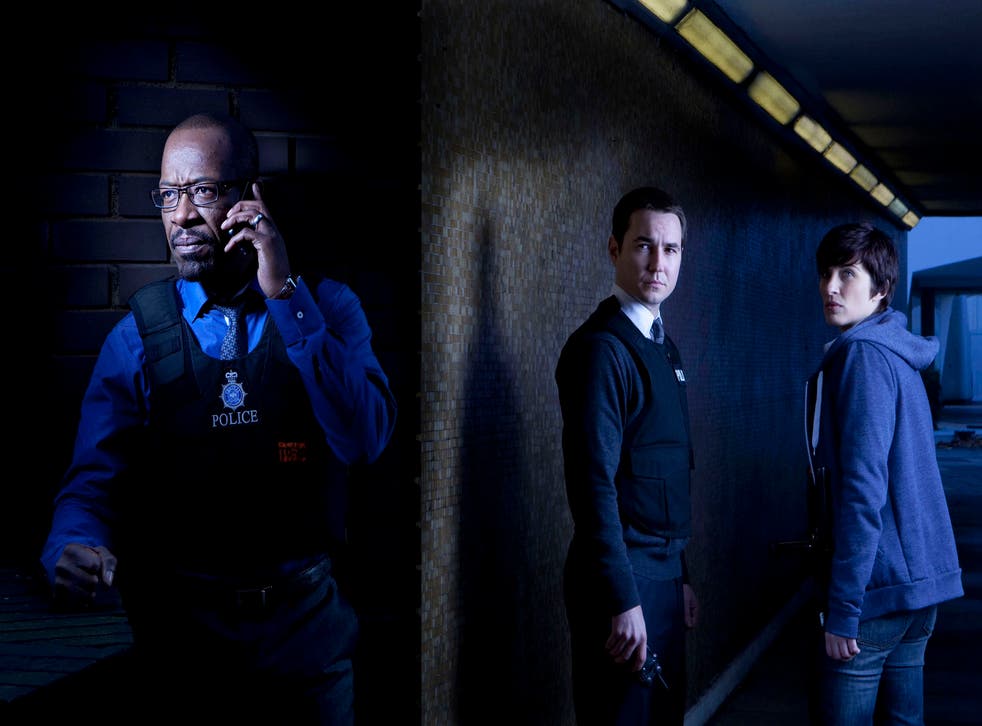 Children taking part in television programmes must be protected from emotional distress and scenes of violence, Ofcom has warned broadcasters, following a "serious lapse" by the BBC in its duty of care to a 13 year-old actor.
The watchdog has summoned broadcasters to an industry-wide meeting where they will be reminded about their duties to protect the emotional welfare of children.
Ofcom will conduct "spot-checks" on programmes where children are involved, following a series of complaints that broadcasters have failed to follow strict guidelines designed to protect young people.
Ofcom criticised the BBC for failing to ensure the welfare of a 13 year-old boy, who appeared in the hard-hitting BBC2 police drama, Line Of Duty.
Gregory Piper, who played Ryan Pilkington, a child-runner for a violent criminal gang, appeared in scenes in which he was head-butted and tried to sever a policeman's fingers with pair of bolt-cutters.
At one point, Pilkington, bleeding from his nose as a result of the head butt, holds the cutters and shouts: "Give it, give it, now hold his hand out and give me that fucking finger".
The boy was also exposed to "sexually explicit language" during scenes.
Investigating a viewer complaint, Ofcom found that the BBC had breached the Broadcasting Code by failing to ensure that a child welfare counsellor or psychologist had considered the appropriateness or potential emotional risk to the boy of his involvement.
Ofcom said it was "particularly concerned that there did not appear to be anyone who was independent and had no direct interest in the child actor's participation in the series involved in the decision making regarding his participation."
Given the "highly adult violent nature and sexually explicit language used in the episodes", the BBC was guilty of a "serious lapse".
Access unlimited streaming of movies and TV shows with Amazon Prime Video Sign up now for a 30-day free trial
Sign up
Ofcom was "alarmed" that the BBC did not consider any risk assessment on the emotional impact of the child's involvement and compelled the broadcaster to attend a meeting with the regulator.
The watchdog has also launched an investigation into I'm A Celebrity...Get Me Out Of Here! after the ITV1 show involved the young daughter of EastEnders star Charlie Brooks in a stunt.
The actress was left heartbroken when she and her seven-year-old daughter missed out on seeing each other in a trial.
Brooks, 31, who plays Janine in the BBC1 soap had to choose from a selection of doors that had treats behind them.
The actress did not know that Kiki, who had not seen her mother for 18 days, was behind one of the doors in the challenge and missed out on the reunion after picking the wrong door.
Brooks later criticised the stunt and said it had been "heartbreaking". "I signed up for this show, but Kiki didn't," Brooks said. "I didn't want her to be so upset. I had no idea this was happening."
Ofcom rules state that children must "not be caused unnecessary distress or anxiety by their involvement in programmes."
Ofcom is also investigating an episode of the CBBC show Dick and Dom's Hoopla!, in which an eating competition resulted in a girl retching into a bucket after drinking a mix of ingredients including mayonnaise and apple sauce.
The regulator said: "We consider the protection of children to be among the most significant of all our statutory duties" and warned broadcasters of the "paramount importance" of following its rules."
In the Line of Duty case, the boy's mother had approved his participation but Ofcom said this was insufficient. Broadcasters must consider the "physical and emotional welfare and the dignity of people under eighteen who are involved in programmes. This is irrespective of any consent given by the participant or by a parent or guardian."
Ofcom can issue fines and withdraw a broadcaster's licence if its code is consistently breached. The watchdog can demand unedited footage from broadcasters as part of its investigations.
The Ofcom warning comes amid the BBC's own attempts to discover the extent of sexual abuse at TV Centre and other locations by Jimmy Savile.
Dame Janet Smith's independent inquiry will consider whether the culture and practices within the BBC enabled the sexual abuse of children to continue unchecked. Her report will ask whether the BBC's current child protection and whistle blowing policies are fit for purpose.
Join our new commenting forum
Join thought-provoking conversations, follow other Independent readers and see their replies