Family Guy 'stole' a video of Double Dribble from YouTube then claimed the original video breached copyright
The video is now back online, Fox having issued an apology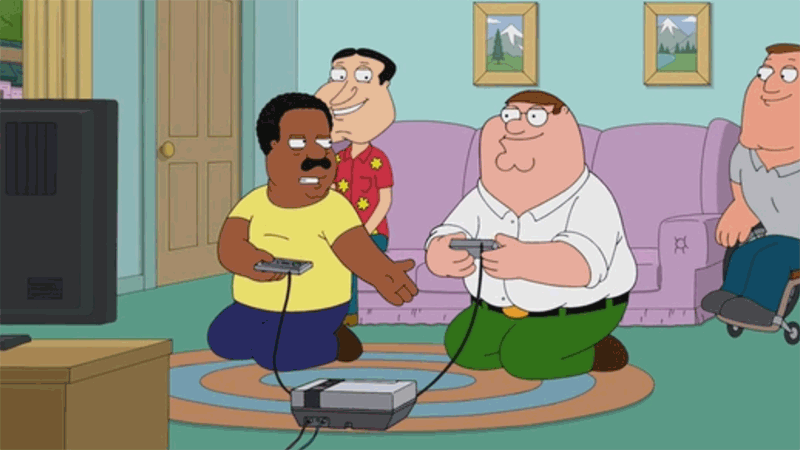 YouTube is a fantastic source for knowledge - from explainers on the latest Game of Thrones theories, to slow-motion balloons being popped, there is an unprecedented amount of both brilliant and awful content available to anyone with access to the internet.
Unfortunately, that ease of accessibility has also led to a lot of copyright infringement, with entire seasons of popular shows being illegally uploaded to the hosting website. It's easy to understand why any broadcaster would be stringent on people uploading their shows without permission.
However, in a strange turn of events, Fox managed to get a seven-year-old video they allegedly 'stole' removed from the website for violating copyright law.
In an episode of Family Guy, Peter and Cleveland play the NES game Double Dribble, with Peter abusing a technical glitch in the game to win.
Instead of creating their own gameplay footage, the guys over at Family Guy pulled some footage from Youtube user sw1tched, uploaded in 2009.
The only change between the two clips is that, where in the original (below) it reads CPU, in Family Guy it now reads 2UP.
Hours after the episode aired, the original YouTube clip was taken down, a message reading "This video contains content from FOX, who has blocked it on copyright grounds".
The clip was down for a few days, likely thanks to an automated bot that sourced videos that actually breach copyright. Eventually, Family Guy's creator Seth MacFarlane got involved, sending out a Tweet stating he will look into the matter.
Soon enough, the original clip was restored online, with Fox issuing a statement (via Kotaku), saying: "The video in question was removed as a result of Fox's routine efforts to protect its television show Family Guy from piracy. As soon as we became aware of the circumstances, the content was restored."
Access unlimited streaming of movies and TV shows with Amazon Prime Video
Sign up now for a 30-day free trial
Sign up
Access unlimited streaming of movies and TV shows with Amazon Prime Video
Sign up now for a 30-day free trial
Sign up
The original uploader also wrote a message to fans: "This footage of my playing was used in an episode of Family Guy that aired on Monday May 15th, 2016 without my knowledge or consent. I was subsequently hit with a copyright claim and the video was taken down. After a few days the story broke across the internet and the video was restored on May 20th, 2016 without any of my doing. That is all that I wanted was my own video back.
"Thank you to any party involved that resolved the issue and thank you Family Guy for the exposure of such a small video! I also want to thank Seth McFarlane for tweeting about the issue and looking into it!"
When The Simpsons met Family Guy
Show all 7
Recently, Family Guy made headlines by spoofing presumed Republican presidential candidate Donald Trump, angering his followers.
Join our commenting forum
Join thought-provoking conversations, follow other Independent readers and see their replies