Father Ted musical on the way, confirms series co-creator
Titled Pope Ted: The Father Ted Musical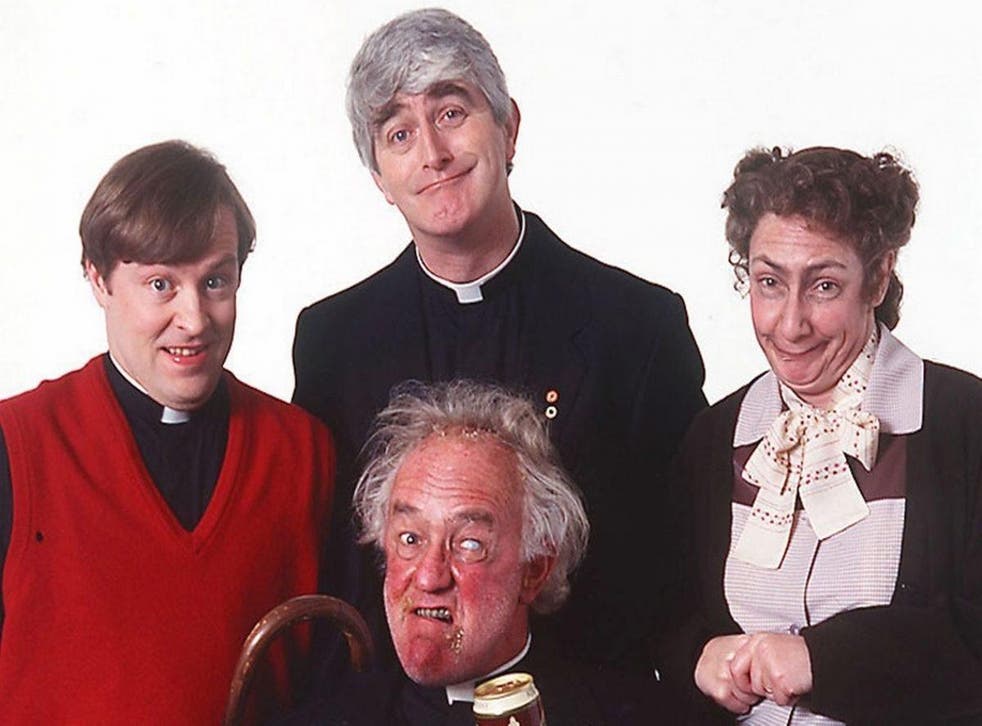 Twenty years have passed since Father Ted finished, yet fans of the beloved British comedy are still calling out to see more of the Irish parish priest's escapades.
Well, those fans are in luck, as co-creator Graham Linehan has confirmed that a musical based on the series has almost been completed.
Titled Pope Ted: The Father Ted Musical, Linehan announced the project on Twitter, adding that fellow writer Arthur Matthews and Neil Hannon — a member of Divine Comedy who wrote the original show's theme tune — are involved.
"THIS IS NOT A DRILL!" the co-creator and writer posted on social media, noting: "It's the real final episode of Father Ted."
The musical will see Father Ted move from the fictional location of Craggy Island to the Vatican to take on his new duties as leader of the Catholic Church.
"I didn't want to do anything like this until the right idea came along, and when Trump won and Corbyn won [the Labour leadership] I kind of thought, 'Maybe Ted has a chance'," Linehan told the BBC.
"I thought it wouldn't be too much of a stretch. Obviously, we're pulling some shenanigans to get him into that position but I think the shenanigans are entertaining enough that people won't mind."
Pope Ted: The Father Ted Musical has not been cast, nor has a premiere date or location been announced.
Notes from a Craggy Island: The Father Ted Festival

Show all 24
Father Ted only ran for three seasons on Channel 4, between 1995 and 1998, and starred Dermot Morgan as the titular character. Morgan died from a heart attack the day after the last episode filmed.
Despite only lasting 25 episodes the series won over millions of fans and has been repeated on television countless times. Ardal O'Hanlon, Frank Kelly, and Pauline McLynn also starred. Kelly died in 2016 on the 28 February - exactly 18 years after Morgan passed.
Register for free to continue reading
Registration is a free and easy way to support our truly independent journalism
By registering, you will also enjoy limited access to Premium articles, exclusive newsletters, commenting, and virtual events with our leading journalists
Already have an account? sign in
Register for free to continue reading
Registration is a free and easy way to support our truly independent journalism
By registering, you will also enjoy limited access to Premium articles, exclusive newsletters, commenting, and virtual events with our leading journalists
Already have an account? sign in
Join our new commenting forum
Join thought-provoking conversations, follow other Independent readers and see their replies