Fawlty Towers: Hotel that inspired iconic sitcom to be knocked down
The site of the 41-room Gleneagles Hotel in Torquay will now be converted into a retirement home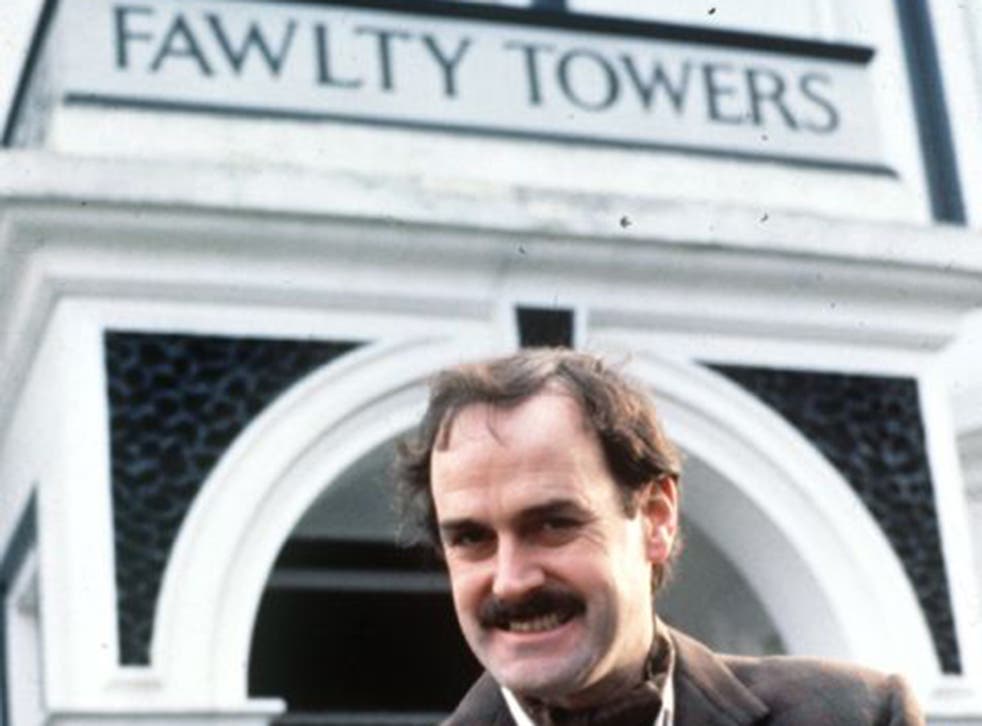 The hotel that inspired Fawlty Towers is to be knocked down after developers secured permission to convert the site into a retirement home.
John Cleese based the iconic sitcom on the Gleneagles Hotel in Torquay, Devon, after staying there with the Monty Python team in 1973. The former owner, Donald Sinclair, unwittingly became the inspiration for Cleese's neurotic character, Basil Fawlty.
The 41-bedroom hotel ceased operating early this year and Churchill Retirement Living applied to use the site for 36 retirement apartments.
Torbay Council's development management committee denied the application as they felt it was "too large and unsympathetic to the area". But the authority announced the second scheme to be submitted by Churchill Retirement Living had been successful. This will involve knocking down the three-star hotel and building 21 one-bedroom and 11 two-bedroom apartments, with a guest suite and two communal lounges.
Councillor Mark King, executive lead for planning, transport and housing at the council, described the scheme as "the best result".
"This is a great outcome for the iconic Gleneagles Hotel site and I look forward to seeing the new development taking shape," Mr King said.
Planning officers allowed the change of use of the site from tourist accommodation to residential because the former hotel was "commercially unviable", the committee report says. This is because the hotel is situated in a residential neighbourhood, with "little passing trade" and at a distance from the town and harbour.
In Fawlty Towers, Basil's escapades included trying to hide a rat from a hygiene inspector and pretending that his wife, Sybil, was ill during their anniversary party when she had left him. The show was voted No 1 in the British Film Institute's 100 Greatest Television Programmes.
Press Association
Register for free to continue reading
Registration is a free and easy way to support our truly independent journalism
By registering, you will also enjoy limited access to Premium articles, exclusive newsletters, commenting, and virtual events with our leading journalists
Already have an account? sign in
Register for free to continue reading
Registration is a free and easy way to support our truly independent journalism
By registering, you will also enjoy limited access to Premium articles, exclusive newsletters, commenting, and virtual events with our leading journalists
Already have an account? sign in
Join our new commenting forum
Join thought-provoking conversations, follow other Independent readers and see their replies