Freida Pinto moved to tears by story of interracial marriage, not by 'erasure' criticism, journalist claims
'Freida Pinto happily answered uncritical questions about her character's inclusion from both June Sarpong and the BBC'
Sunday 09 April 2017 21:27 Comments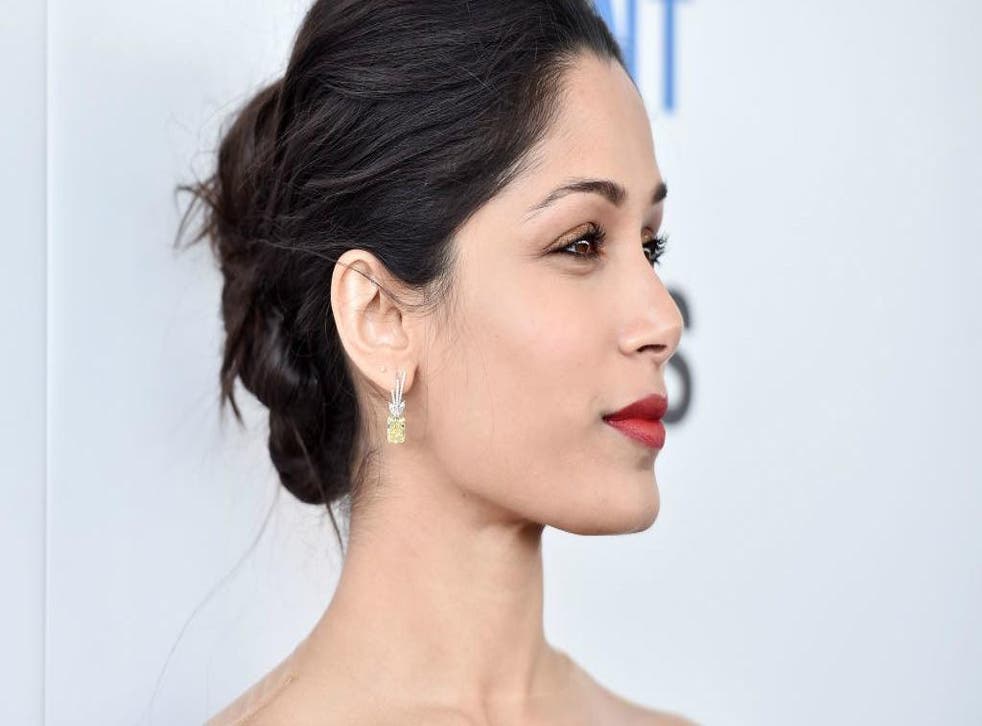 Freida Pinto does not appear to have been moved to tears by questions over her casting in British Black Power Movement drama Guerilla, but seemingly more by the show's director and his account of his interracial marriage.
During a panel, in which the first episode of the show was screened, a discussion arose over the show's representation of black women, which previous reports seemed to suggest had been heated in nature and consequently led to Pinto becoming emotional.
Journalist Wail Qasim attended the panel and told The Independent: "Freida Pinto happily answered uncritical questions about her character's inclusion from both June Sarpong and the BBC."
"She was seemingly brought to tears by [director] John Ridley's account of his marriage to a non-Black woman, whilst a moment before Pinto had been laughing with some panellists and audience members at the Black woman who had asked a critical question."
Several videos taken of the panel appear to show this, with the mood remaining non-confrontational as the critical question is posed by the audience member and Ridley begins talking emotionally about his relationship with his wife.

​Qasim, who writes regularly on diversity issues and is a member of Black Lives Matter UK, tweeted about the experience, writing that the question posed wasn't intended as direct criticism of Pinto's casting.
Instead, issues were raised about how arguably poor the representation of black women had been in the episode screened, particularly in light of how crucial many black women had been to the Black Power Movement in the UK during the 1970s, in figures such as Althea Jones-Lecointe.

As Qasim describes, "The episode screened at the premiere, the first in the series, included only one prominently written African or African-Caribbean female character, whose allegiances are presented as dubious."
"No characters in the episode reflected the historic leadership contributions of Black African and African-Caribbean women to Britain's Black Power movement and anti-racist history."
"Those who asked critical questions were clear they had not seen further episodes and hoped for clarity over how the representation of black women improves throughout the series," he added.
Guerilla starts this Thursday on Sky Atlantic with the first of six episodes.
Register for free to continue reading
Registration is a free and easy way to support our truly independent journalism
By registering, you will also enjoy limited access to Premium articles, exclusive newsletters, commenting, and virtual events with our leading journalists
Already have an account? sign in
Join our new commenting forum
Join thought-provoking conversations, follow other Independent readers and see their replies