Friday Night Dinner set to end after new season
Cast reveal they're 'ready to say goodbye'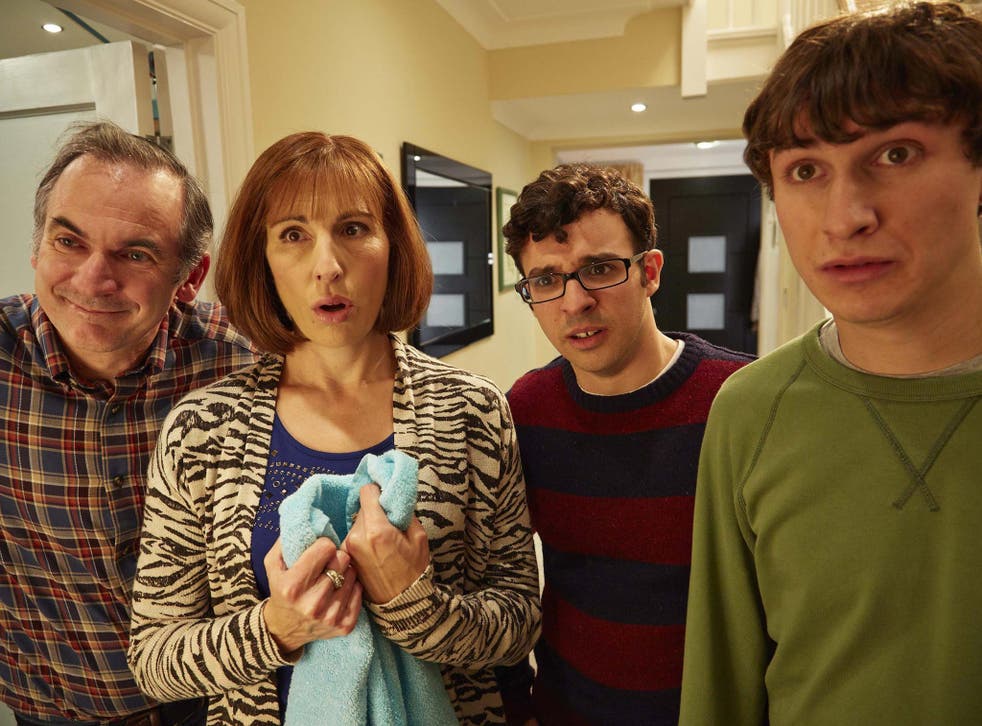 Series six of Channel 4's hit sitcom Friday Night Dinner will be the last.
Ahead of the series premiere cast member Simon Bird, who plays one of the show's stars Adam, revealed: "This is probably the end of the show – we're ready to say goodbye".
The show, which invites viewers to dinner at the Goodmans' house, first aired nine years ago, enjoying critical and commercial success since. Viewing figures regularly put its weekly audience between one and two million. Bird's admission will come as a shock to many fans.
"Every series it feels more like 'OK, we're ready to say goodbye to these characters'", he told NME. If this is to be the final series, however, the stars of the show are determined to go out with a bang.
"There is greater agony and ecstasy in this [season]," says Paul Ritter, aka the oddball dad, Martin, "there are wonderful things that happen." Although Bird suggested this might be the end, the show's cast, and creator/writer Robert Popper, are still bubbling with ideas.
Tamsin Greig, the Goodman matriarch, Jackie, wants the family to eat at one of the children's houses – an idea Popper isn't so keen on. Popper himself has joked to Ritter that he wants to end the entire show with everyone firing lasers out of their eyes. That's another reason why this season's finale will be highly anticipated.
Register for free to continue reading
Registration is a free and easy way to support our truly independent journalism
By registering, you will also enjoy limited access to Premium articles, exclusive newsletters, commenting, and virtual events with our leading journalists
Already have an account? sign in
Register for free to continue reading
Registration is a free and easy way to support our truly independent journalism
By registering, you will also enjoy limited access to Premium articles, exclusive newsletters, commenting, and virtual events with our leading journalists
Already have an account? sign in
Join our new commenting forum
Join thought-provoking conversations, follow other Independent readers and see their replies