Friends reunion special won't be available when HBO Max launches
Coronavirus pandemic has caused production shutdowns and delays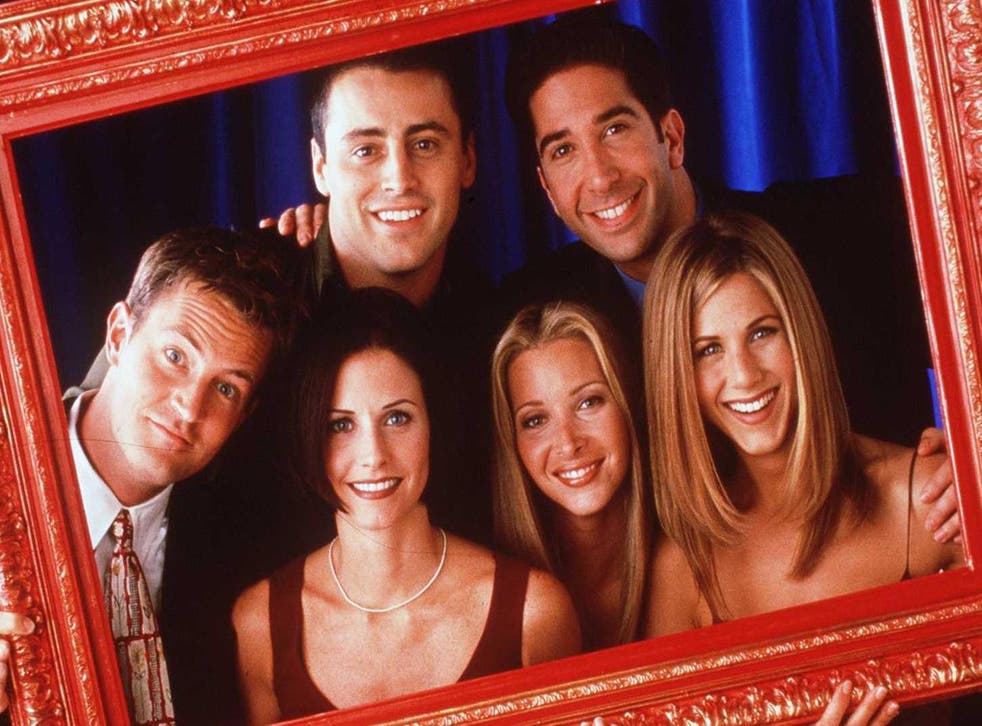 A planned Friends reunion special won't be available when HBO Max launches in May, due to coronavirus delays.
HBO Max announced in February that the sitcom's six stars – Jennifer Aniston, Courteney Cox, Lisa Kudrow, Matt LeBlanc, David Schwimmer, and Matthew Perry – would be reunited for the first time in an unscripted special.
At the time, HBO Max was planning on including the long-awaited episode on its debut catalogue, but production shutdowns amid the coronavirus pandemic have made it impossible to stick to the planned schedule.
Deadline first reported the delay and a representative confirmed it to The Independent.
It's unclear when the special will air.
The sitcom wrapped up almost 16 years ago after 10 seasons.
A partial reunion took place in 2016 on NBC, but without Perry.
At the time of the February announcement, HBO max described the planned special as an unscripted programme, which would be filmed on the original Friends soundstage on the Warner Bros studio lot in Burbank, California.
"Guess you could call this the one where they all got back together — we are reuniting with David, Jennifer, Courteney, Matt, Lisa, and Matthew for an HBO Max special that will be programmed alongside the entire Friends library," Kevin Reilly, chief content officer at HBO Max, said at the time in a statement.
"I became aware of Friends when it was in the very early stages of development and then had the opportunity to work on the series many years later and have delighted in seeing it catch on with viewers generation after generation. It taps into an era when friends – and audiences – gathered together in real time and we think this reunion special will capture that spirit, uniting original and new fans."
Join our new commenting forum
Join thought-provoking conversations, follow other Independent readers and see their replies