Friends reunion: What went down at the NBC special
In so far as five people sitting on a sofa is a reunion
Christopher Hooton
Monday 22 February 2016 10:32 Comments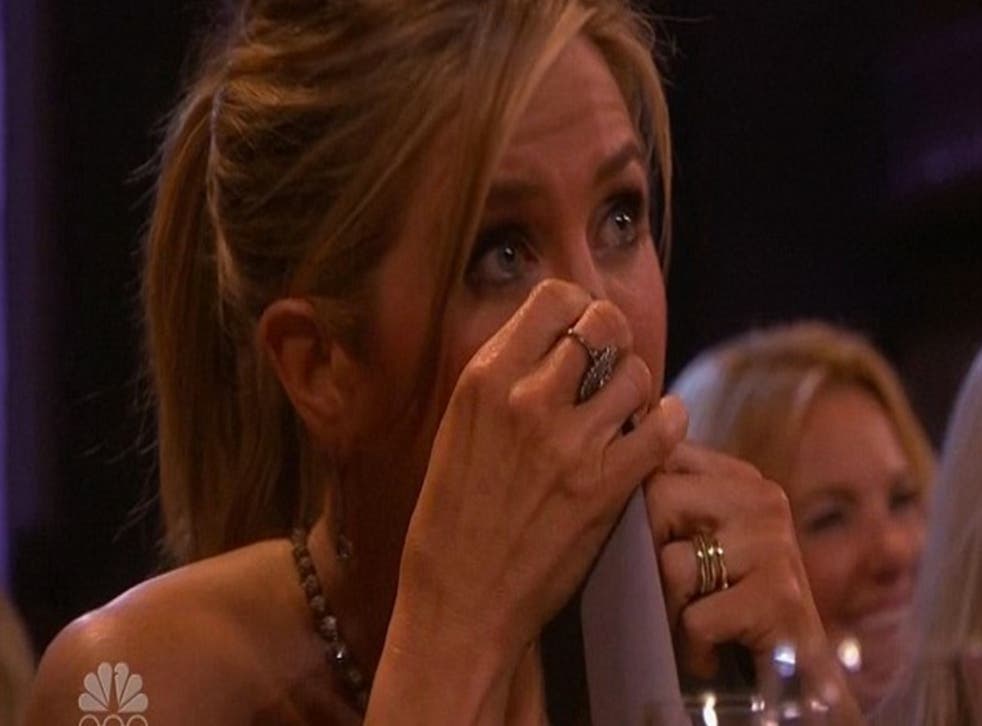 NBC's tribute to sitcom director James Burrows may not have been the full-on 'Friends reunion' fans were hoping for, but it did still yield some interesting tidbits about the show.
Though Matthew Perry couldn't be there as he's currently running a play in the West End, he did introduce the cast via video message.
Five-sixths of the cast then awkwardly arranged themselves on the sofa and were grilled by the host, serving up these IMDb-ready pieces of trivia (collected by EW):
1. Crushing that long-running rumour, the cast did not sign a contract saying they would not sleep with each other, at least according to Lisa Kudrow.
2. The cast used to play poker in Burrows' dressing room, which served as the genesis of the episode, "The One with All the Poker".
3. In the early days, the cast would sit and watch the show together and give each other notes; something Courteney Cox picked up from Seinfeld.
4. Kudrow, Aniston and Cox had lunch together every single day for ten years. They would eat the same food everyday which Courteney called a "Jennifer salad."
5. Aniston initially auditioned for the part of Monica, and Cox tried out for the part of Rachel.
Best celebrity cameos in Friends

Show all 20
6. The cast loved filming the flashback episodes, when Monica was fat and Rachel had yet to get her nose job.
7. The question of how Monica and Rachel could afford that Manhattan apartment was again brought up (despite the show having addressed it in fairness), with the cast for the last time confirming it was all down to rent control.
The one where they replaced Rachel
The 'reunion' won't be getting a UK broadcast, so YouTube clips is the best you're gonna get.
Register for free to continue reading
Registration is a free and easy way to support our truly independent journalism
By registering, you will also enjoy limited access to Premium articles, exclusive newsletters, commenting, and virtual events with our leading journalists
Already have an account? sign in
Join our new commenting forum
Join thought-provoking conversations, follow other Independent readers and see their replies