Jennifer Aniston 'hints' at a Friends reunion
Friends theme song was written to sound like REM's 'Shiny Happy People', claims Michael Stipe
'I'll Be There for You' by The Rembrandts became a chart hit in 1995
The Friends theme song was deliberately written to sound like an REM track, the band's frontman Michael Stipe has claimed.
Stipe revealed that REM were approached by Warner Bros Television with the request to use their 1991 pop single "Shiny Happy People" as the Friends theme song, and that when they turned them down, they merely attempted to replicate their sound.
"I think they went to REM first for the theme song and they said no," Stipe told NME.
"Apparently they were thinking about using 'Shiny Happy People' as the theme song, which I just recently heard about, but apparently that's the case," added bassist and backing vocalist Mike Mills.
Stipe continued: "Then they went to another band and said, 'Can you write an REM song?'
All six friends in Friends, ranked from worst to best

Show all 6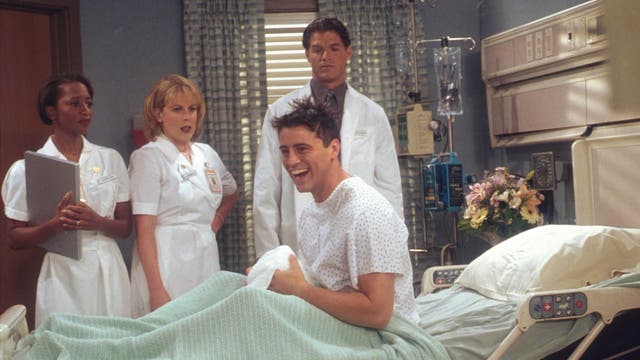 "That's what I've heard. I don't want to diss the other band. I don't remember who they are, but that's a good song."
The eventual Friends theme song, "I'll Be There for You" by The Rembrandts, was specially recorded for the sitcom, with lyrics co-written by Friends creators David Crane and Marta Kauffman.
Originally written to only be a minute long, it was expanded with additional verses and released as a single in 1995, where it reached number three in the UK Top 40.
Speaking to The Independent in 2004, Rembrandts singer Danny Wilde revealed he had put both of his children through college with royalties from the song. Despite this, he revealed he hadn't yet earned enough money from the track "to retire on it".
Join our new commenting forum
Join thought-provoking conversations, follow other Independent readers and see their replies