From Radio Norwich to silver screen: Partridge gets back to the big time
Writer Armando Iannucci reveals DJ's return
Ian Burrell
Wednesday 02 May 2012 09:52 Comments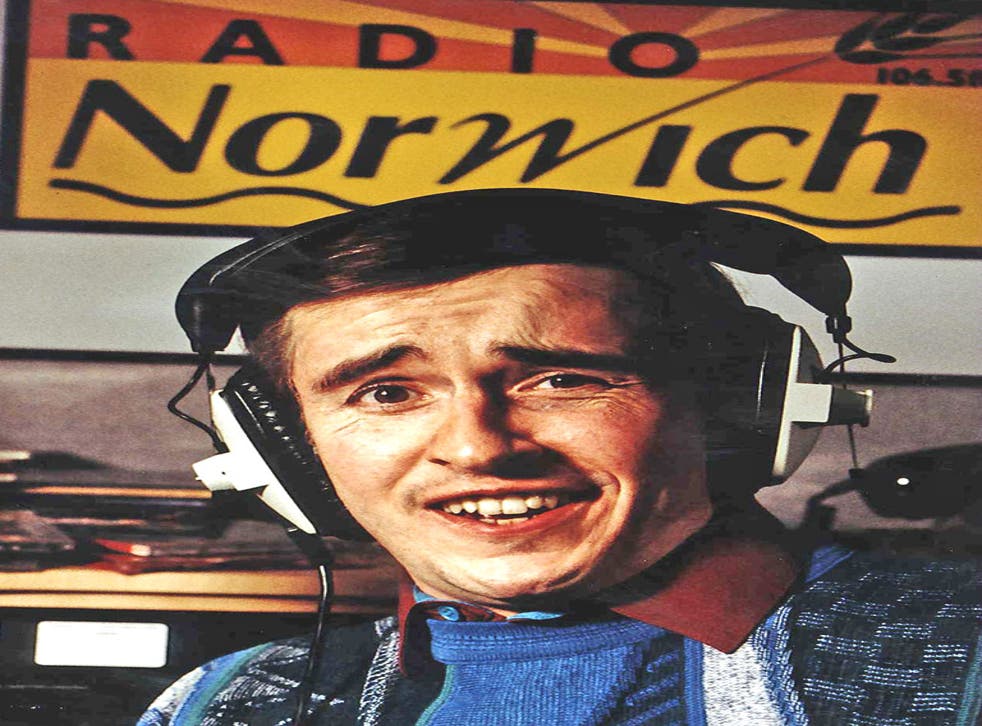 "Back of the net!" "Kiss my face!" "Jurassic Park!" The disclosure by comedy writer Armando Iannucci that Alan Partridge is finally to have his own film shot later this year has prompted a wave of triumphant Partridgeisms.
The film has been mooted for many years both by Iannucci and Steve Coogan, who will inevitably be playing the Norfolk-based broadcaster when he makes it on to the big screen, probably some time in 2013.
"It's just about all come together now, so that'll be shot later in the year," Iannucci said in an interview with Empire magazine. "At the moment it's 'The Alan Partridge Movie' but that's just a working title. [The script] is written [but] we're always rewriting, rewriting and rewriting." The writer later tweeted: "Mr Alan P is going cinemasurroundsound."
Iannucci and Coogan have written the script with Peter Baynham, the co-writer of the Sacha Baron Cohen film Brüno. It will be directed by Declan Lowney, who has previously worked with Coogan on a short film featuring the characters Paul and Pauline Calf.
The Alan Partridge film - which has been co-written with twin brothers Neil and Rob Gibbons - has been in the development pipeline for so long that it is almost as if the great man himself had been handling the negotiations. "Give me another series, you sh*t," is how he once implored a commissioning editor.
Those who cannot wait for the film will be relieved to know Coogan is bringing Alan back to television when his fly-on-the-wall "mockumentary" series, Mid Morning Matters With Alan Partridge, which became an online hit and was then broadcast on Red Nose Day, transfers to Sky Atlantic this year.
Iannucci and Coogan have already enjoyed considerable success in films. Iannucci directed and co-wrote the Oscar-nominated In The Loop, the dark comedy that grew out of the BBC political satire The Thick Of It. Coogan also appeared in In The Loop but is better known for his performances in 24 Hour Party People and A Cock and Bull Story.
Partridge is famously a fan of James Bond, but he is likely to have to wait at least until his follow-up film if he is to experience the glamorous locations enjoyed by Roger Moore or Daniel Craig. In an interview for ShortList magazine two years ago, Iannucci said the Partridge film would be based in Alan's home turf of Norfolk, rather than transporting him somewhere more exotic.
"We don't want to rush it – it's got to be right and justify itself as a film," Iannucci said. "On the other hand, we don't want to be unfaithful to the character. So we're not going mad and doing an Alan-goes-to-Hollywood thing. It's very much Alan in Norwich. Putting Norwich on the map. Well, somebody's map."
Access unlimited streaming of movies and TV shows with Amazon Prime Video Sign up now for a 30-day free trial
Sign up
That's probably good enough for Alan. "Bang! I'm James Bond," as he might say.
Knowing him: The life of Partridge
From Alan Gordon Partridge's early days as a sports reporter for The Day Today to Mid Morning Matters, Norwich's fourth-favourite son has entertained audiences for two decades. His beginnings as a DJ in hospital radio were terminated after arguments with patients.
A series of gigs as a sports reporter was followed by Knowing Me, Knowing You, which saw him bribe rent boys and accidentally inhale cocaine. His wife, Carol, left him: "She's living with a fitness instructor. He drinks that yellow stuff in tins. He's an idiot."
When his marriage ended, he settled at the Linton Travel Tavern while presenting the graveyard shift on Radio Norwich.
Kunal Dutta
Register for free to continue reading
Registration is a free and easy way to support our truly independent journalism
By registering, you will also enjoy limited access to Premium articles, exclusive newsletters, commenting, and virtual events with our leading journalists
Already have an account? sign in
Join our new commenting forum
Join thought-provoking conversations, follow other Independent readers and see their replies