Game of Thrones Season 8 trailer - 'Together'
Game of Thrones: Fabergé selling Daenerys dragon egg worth £1.6m
Valuable jewellery was designed to coincide with HBO show's 10th anniversary
Famed jewellery maker Fabergé has released designs for an extraordinary new piece of Game of Thrones tie-in merchandise, worth £2.2m (£1.6m).
Referred to as a "commemorative egg objet", the item is a Fabergé egg inspired by the dragon egg seen in the hit HBO fantasy series.
The egg was designed by Fabergé's head designer Liisa Tallgren, in collaboration with Michele Clapton, the costume designer on Game of Thrones.
According to the official website, the egg is a "one-off work of art" which "fuses our superior craftsmanship and artistic ingenuity with one of the 21st century's most iconic TV series".
"This one-of-a-kind bespoke creation is symbolic of Daenerys' dragon eggs while intertwining subtle nods to her stand-out costumes which celebrate the landscape around her and her evolving story arc," adds the description.
Read more:
"The design choices are informed by Daenerys' journey from orphaned exile to conquering monarch and her ongoing quest for the Iron Throne."
The egg features a purple and silver exterior shell finished with diamonds, and a "glistening crystal base".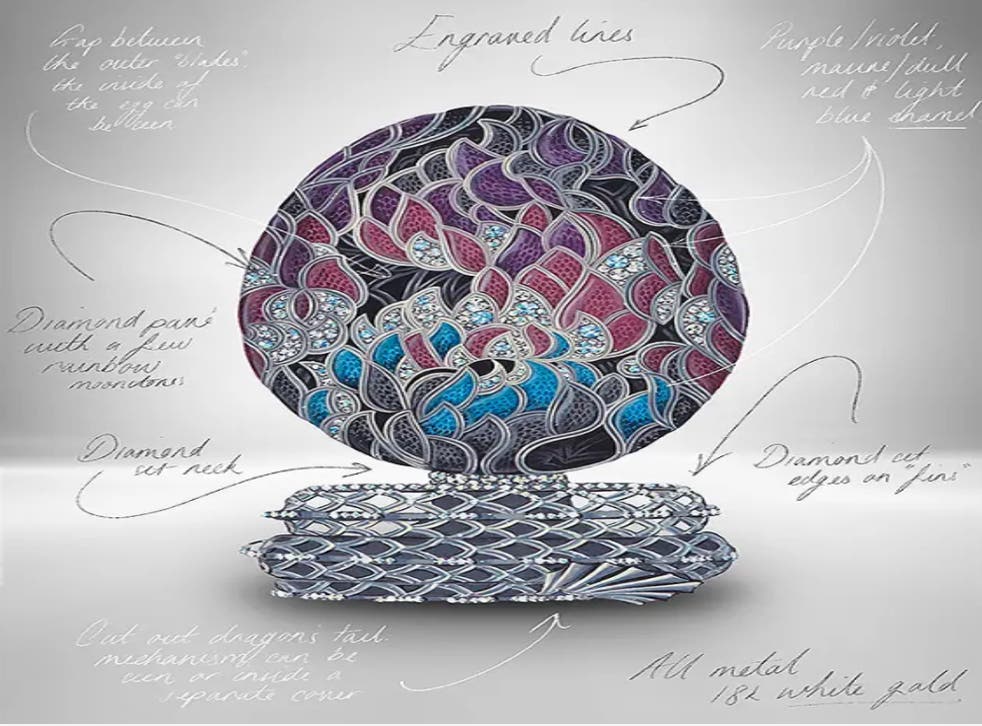 On the inside, there is a miniaturised version of the crown that Daenerys Targaryan (Emilia Clarke) would have worn, had she held the Iron Throne, set with a pear-cut ruby.
It was announced to coincide with Easter Sunday, ahead of the 10th anniversary of Game of Thrones' TV debut on 17 April.
Join our new commenting forum
Join thought-provoking conversations, follow other Independent readers and see their replies