Game of Thrones season 6 episode 9: Ramsay Bolton and Jon Snow 'Battle of the Bastards' reaches stunning climax
The climactic episode lived up to the hype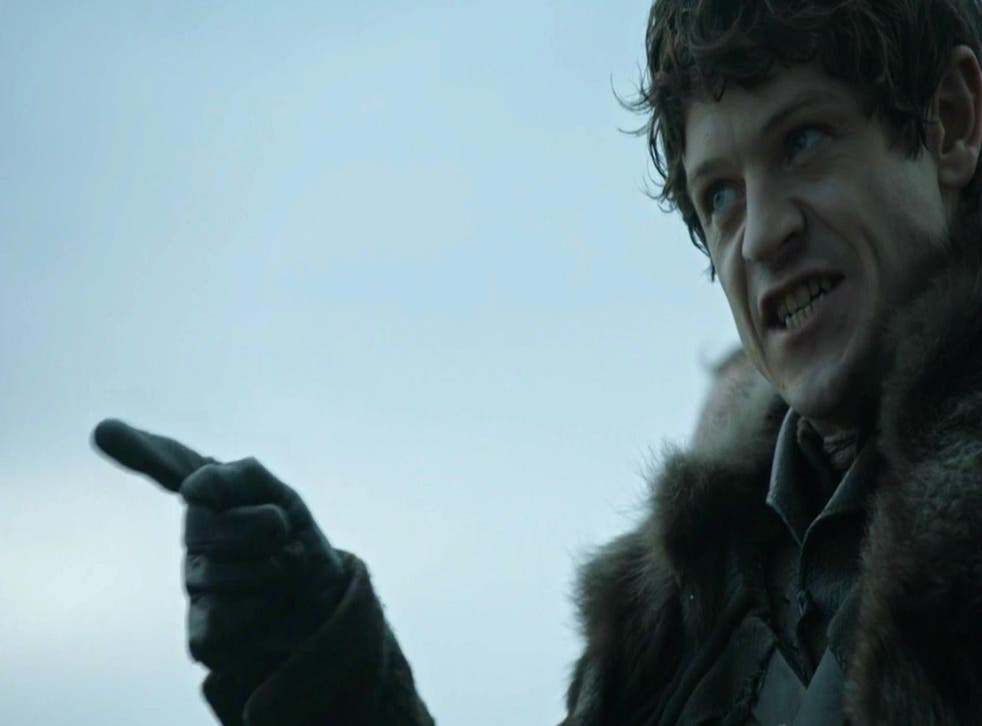 *This article contains MAJOR spoilers for Game of Thrones season 6 episode 9 - 'Battle of the Bastards'*
The good name of Stark has returned to the North.
The culmination of a battle sequence that blasted you further and further into your chair as the bodies piled up, Winterfell squatter Ramsay Bolton finally got his comeuppance at the fists of Jon Snow in this week's episode, before being left to Sansa for a final, vengeful, visceral execution.
Rather than just have the Bolton beaten to death, the show cleverly chose to have him hoist by his own petard - mauled by dogs who he mistreated - the scene showing that Ramsay's unrelenting cruelty was ultimately his weakness.
We knew the battle was coming for weeks, and that it was probably going to be even bigger than Hardhome, but it managed to live up to the hype, with wonderful cinematography, choreography and not skimping on battle tactics.
The outnumbered Starks, free folk and Mormonts' look to be beaten at one point, penned in by Bolton shields, but, fortunately, Sansa, Littlefinger and the Knights of the Vale arrived to clear house and save the day.
Game of Thrones Season 6 - Episode #10 Preview
If you're confused as to why House Arryn showed up, all will become clear if you read letter Sansa penned earlier in the season which was decoded by fans.
This week's episode featured just two plot strands due to the scale of the battle, the only other action taking place in Meereen where Daenerys forged an alliance (and possible romance) with Yara Greyjoy.
The House Sigils in Game of Thrones

Show all 36
The Stark flag flies at Winterfell once more and House Bolton is finished, but plenty of questions still remain:
How will King Tommen and his advisors react to the news?
Will the wildlings remain at Winterfell or head home?
How will Jon defend a castle with no men?
He's definitely earned a little meat and ale by the fire, but won't he need to turn his attention to the White Walkers pretty sharpish?
With Rickon, the last legitimate Stark man bar Bran, also dying in the episode, Winterfell looks to face the problematic decision of having either a woman (Sansa) or a bastard (Jon) in charge - though the potential confirmation of a very popular fan theory next episode could change that).
Register for free to continue reading
Registration is a free and easy way to support our truly independent journalism
By registering, you will also enjoy limited access to Premium articles, exclusive newsletters, commenting, and virtual events with our leading journalists
Already have an account? sign in
Register for free to continue reading
Registration is a free and easy way to support our truly independent journalism
By registering, you will also enjoy limited access to Premium articles, exclusive newsletters, commenting, and virtual events with our leading journalists
Already have an account? sign in
Join our new commenting forum
Join thought-provoking conversations, follow other Independent readers and see their replies