Game of Thrones season 5 episode 9, The Dance of Dragons - preview: Jon Snow returns to The Wall after epic Battle of Hardhome
How will Jon Snow's comrades greet him after the Wildlings massacre?
Jess Denham
Thursday 04 June 2015 10:13 Comments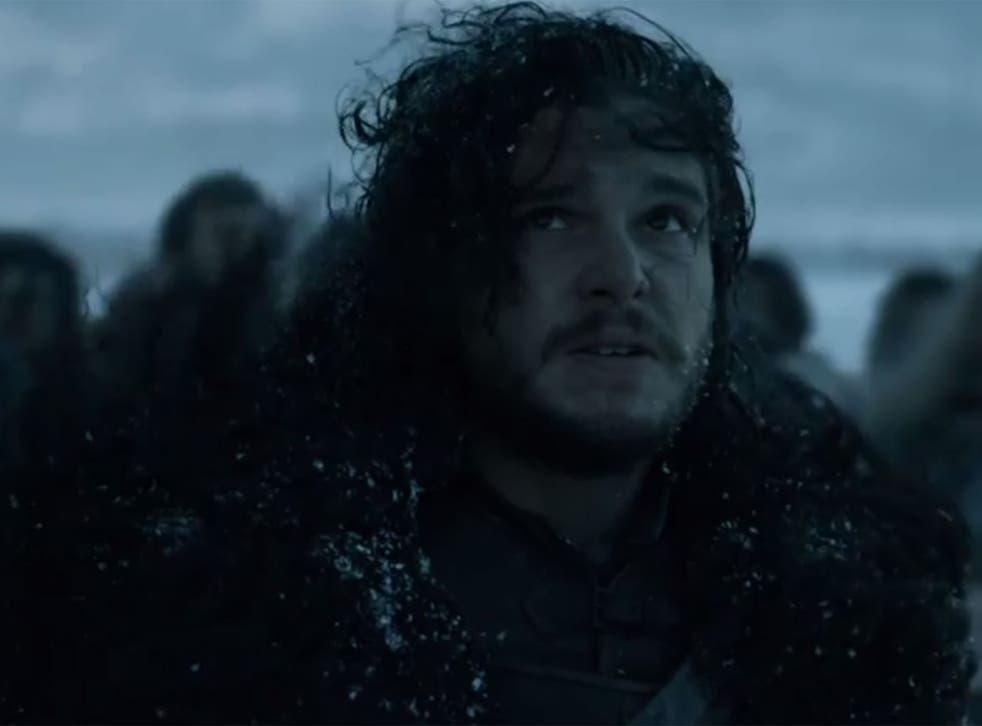 The eighth episode of Game of Thrones has been hailed as the best episode of season five so far after the epic 20-minute zombie Battle of Hardhome left fans in little doubt that winter has arrived.
*This article contains spoilers*
The terrifying Night's King (the one with the ice crown) raised the dead Wildings to join his undead troops while Daenerys announced her ambition to "break the wheel" and rule Westeros. Oh and Sansa found out that her brothers Bran and Rickon aren't dead after all.
But if you thought all that was exciting, wait until you see the preview clip for next week's ninth episode. It might not be as dramatic but there's a lot to look forward to.
"The Dance of Dragons" promises a return to The Wall for Jon Snow and Daenerys "reluctantly overseeing a traditional celebration of athleticism". There will be a visit to the Iron Bank for Mace, Arya encounters someone from her past and Stannis confronts a troubling decision.
"If a man knows what he is, he must fulfil his destiny," a voiceover says, before the Mother of Dragons claps her hands and crowds in the stadium roar.
Shocking Game of Thrones scenes

Show all 11
Jon Snow's future this season remains in doubt because in the last of George RR Martin's books he is presumed dead after being stabbed by his mutinous comrades. Other fan theories suggest that the Night's King has his eye on Jon as his successor after witnessing his heroics in the latest battle. Anything is possible with Thrones.
Register for free to continue reading
Registration is a free and easy way to support our truly independent journalism
By registering, you will also enjoy limited access to Premium articles, exclusive newsletters, commenting, and virtual events with our leading journalists
Already have an account? sign in
Join our new commenting forum
Join thought-provoking conversations, follow other Independent readers and see their replies