Game of Thrones season 6 director debunks fans' popular 'Pink Letter' theory
He could, of course, be duping us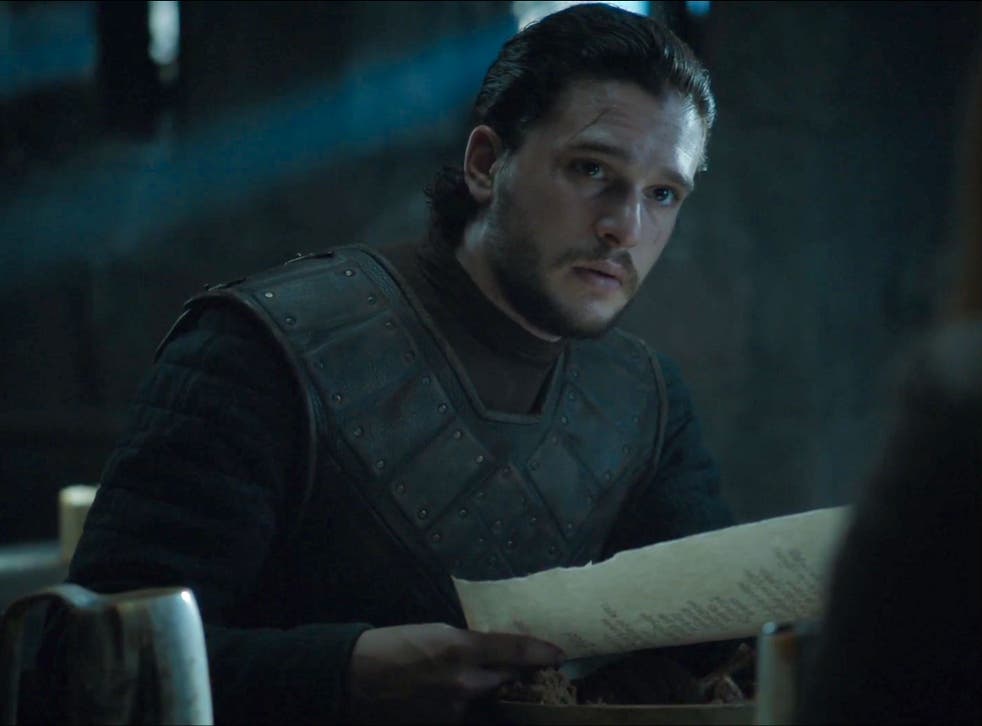 Last week's Game of Thrones episode saw a Daenerys smackdown, stare-outs over dinner and a reunion six seasons in the making.
One scene that fans have been feverishly speculating about, however, concerns the scroll sent to Jon Snow (Kit Harington) by Warden of the North, Ramsay Bolton (Iwan Rheon).
Dubbed The Pink Letter by readers of George R.R. Martin's book series, the scene sees Snow read out Ramsay's despicable threats to kill Sansa (Sophie Turner) and Snow's Wildling compadres.
Game of Thrones episode 5 'The Door' photos

Show all 9
While the letter certainly seemed like Ramsay's handiwork, it was the prominent use of the term 'Come and see' that set fans' minds ticking. Earlier in the same episode, Peter "Littlefinger" Baelish (Aidan Gillen) makes his return bringing young Robin Arryn (Lino Facioli) a gift. "Come and see," he tells the young lord, leading viewers to wonder whether the letter was, in fact, sent - not by Ramsay - but by Littlefinger.
The episode's director Dan Sackheim shot such thoughts down during a Reddit AMA on Thursday evening (19 May).
"My understanding of the theory is that the letter was not written by Ramsay, correct? I went on record with Tech Insider that it was written by Ramsay. No idea why this theory has gained traction," he wrote to the show's legion of fans.
Two words: Jon Snow. This is Game of Thrones; anything can happen.
Game Of Thrones teasers ahead of Season 6
The HBO series continues on Sunday with episode five, 'The Door,' a preview of which has teased the return of Westeros' most feared character.
Register for free to continue reading
Registration is a free and easy way to support our truly independent journalism
By registering, you will also enjoy limited access to Premium articles, exclusive newsletters, commenting, and virtual events with our leading journalists
Already have an account? sign in
Register for free to continue reading
Registration is a free and easy way to support our truly independent journalism
By registering, you will also enjoy limited access to Premium articles, exclusive newsletters, commenting, and virtual events with our leading journalists
Already have an account? sign in
Join our new commenting forum
Join thought-provoking conversations, follow other Independent readers and see their replies