Game of Thrones season 6: Does this set photo confirm Jon Snow is dead?
Smoke was seen billowing from Castle Black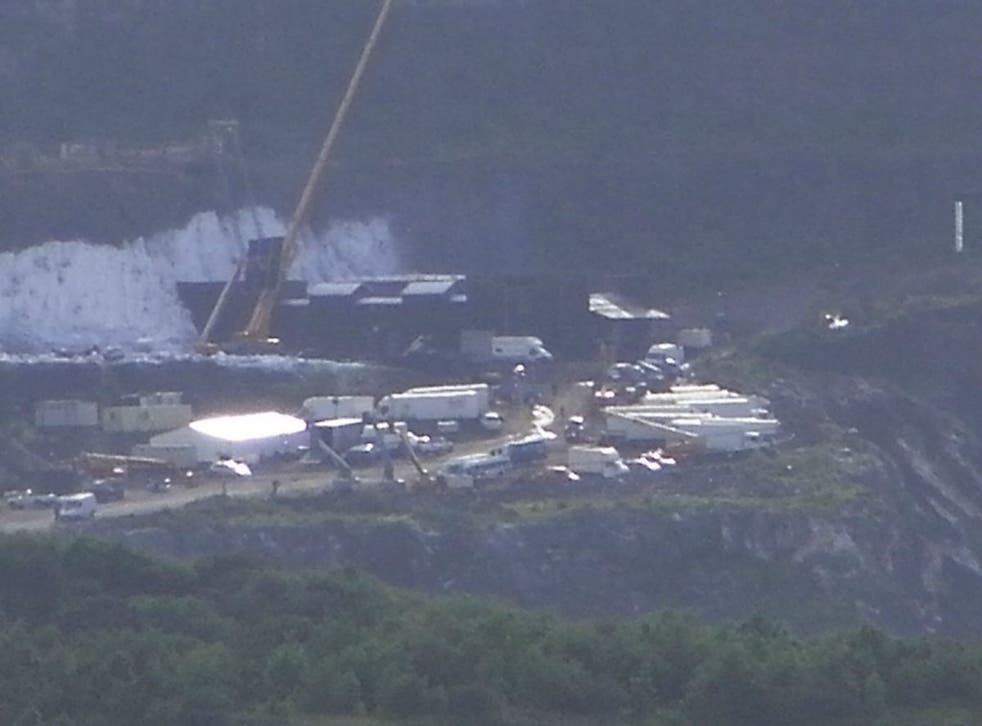 Schrödinger's bastard Jon Snow is back in the Game of Thrones gossip stories this week, with filming now well underway on season 6.
What's happened now then?
New set photos have emerged (courtesy of Watchers on the Wall) of the show filming in Magheramorne, which serves as the set for Castle Black.
What has it got to do with our puppy-faced hero?
Smoke can be seen billowing up from a location near the bottom of 'The Wall' and people think it's Jon Snow's funeral. If season 5 taught us anything, it's that you want to burn your dead ASAP.
It's quite blurry though.
Yes, it's not like we can make out logs and flames and Sam's tear-soaked face, plus there are no shortage of fires in GoT.
So Jon could still be coming back from the dead then?
Maybe. Kit Harington and a GoT director have insisted time and time again that he's "deader than dead", but it's in their interests to keep the rumours going.
And where is Kit now?
Still in Belfast, interestingly. He was spotted in a bar there just yesterday (below).
He's been in town for weeks now, arguably longer than you would expect an actor to be on set just to film one scene of themselves lying there dead.
When are we going to know for certain whether he's alive or dead and put this seemingly ceaseless rumour mill out of action?
If Harington returns back to the UK this week, it would be a pretty strong indication that he's not playing a major role in the new season (i.e HE DEAD), but we won't know for absolute certain until April 2016, when season 6 is expected to arrive.
Register for free to continue reading
Registration is a free and easy way to support our truly independent journalism
By registering, you will also enjoy limited access to Premium articles, exclusive newsletters, commenting, and virtual events with our leading journalists
Already have an account? sign in
Register for free to continue reading
Registration is a free and easy way to support our truly independent journalism
By registering, you will also enjoy limited access to Premium articles, exclusive newsletters, commenting, and virtual events with our leading journalists
Already have an account? sign in
Join our new commenting forum
Join thought-provoking conversations, follow other Independent readers and see their replies