Game of Thrones season 6: Emilia Clarke says 'Bring on the ladies' after Daenerys and Yara 'flirtations'
The Mother of Dragons delighted in finding another 'badass chick'
Christopher Hooton
Tuesday 21 June 2016 09:35 Comments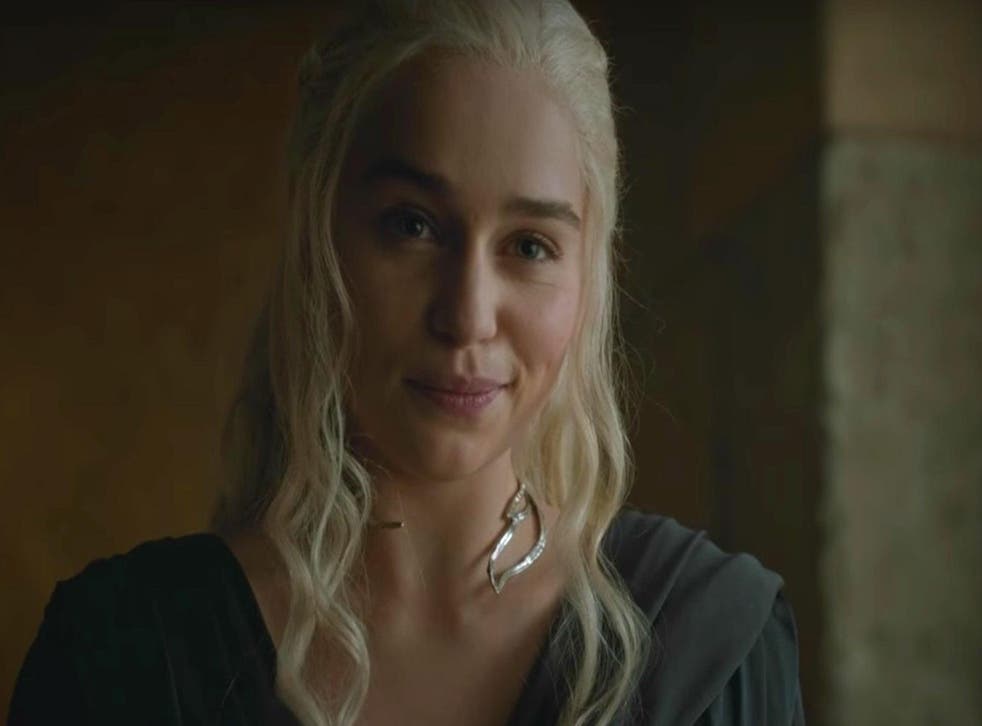 That nascent romance between Daenerys Targaryen and Yara Greyjoy in Game of Thrones season 6 episode 9 wasn't just in your head, Emilia Clarke had it in mind when filming the scene.
"There's mild flirtation, which is exciting to say the least," she enthused in a behind-the-scenes video posted by HBO shortly after the episode aired. "I mean, get rid of Daario, bring on the ladies."
While there's been plenty of lesbian and gay sex in Game of Thrones thus far, the show has yet to see a central gay romance.
A Yara-Dany relationship is perhaps unlikely though, and the scene felt more about establishing, as Clarke puts it, the realisation for Daenerys that "oh, there's another badass chick in the place!"
The actress's mention of Daario is interesting given he features briefly in the trailer for the season finale - Dany tenderly touching his face. Will he admit his love for her, or will he be departing Meereen?
The last episode is expected to see a very important Bran flashback, and possibly some payback for the Red Wedding.
Game of Thrones Season 6 - Episode #10 Preview
Register for free to continue reading
Registration is a free and easy way to support our truly independent journalism
By registering, you will also enjoy limited access to Premium articles, exclusive newsletters, commenting, and virtual events with our leading journalists
Already have an account? sign in
Join our new commenting forum
Join thought-provoking conversations, follow other Independent readers and see their replies