Game of Thrones season 6 episode 9: Battle of the Bastards director reveals the real-life battles that inspired it
'I was interested in what it must feel like to be on the ground when that sh*t happens'
Jack Shepherd
Tuesday 21 June 2016 08:56 Comments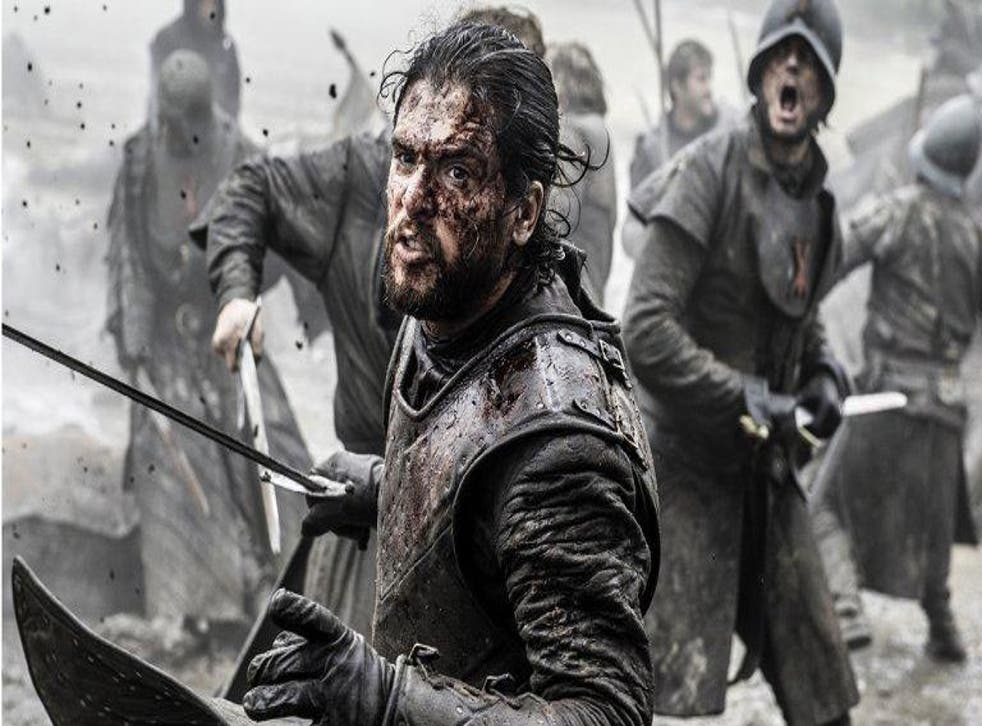 ** Spoilers for Game of Thrones season six episode nine **
Last weekend's 'Battle of the Bastards' was something to behold: a spectacularly choreographed battle that finally saw the dastardly Ramsey Bolton meet his demise.
Considering it was directed by Miguel Sapochnik, the same man who helmed 'Hardhome', it is no wonder things turned out so well.
So, how does someone take on directing a battle of such scale? In an interview with EW, Sapochnik explained: "I watched every pitch field battle I could find (footage of real ones too), looking for patterns — for what works, what doesn't, what takes you out of the moment, what keeps you locked in. The big reference was Akira Kurosawa's RAN."
He elaborated that, many old battles used top-down shots of horse charges to portray scale, but this seemingly takes the viewer out of the moment. He continued: "I was interested in what it must feel like to be on the ground when that sh*t happens. Absolute terror? A moment of clarity? What goes through your head when you are right in the thick of it?"
Game of Thrones, season 6 ,episode 9 'Battle of the Bastards' - Photos

Show all 8
Showrunners David Benioff and Dan Weiss have said they based the battle on real life events, but the battle it was actually based on changed.
"Initially, we based BOB on the battle of Agincourt which took place between the French and English in 1415," Sapochnik said. "But as needs changed, as did budgets, it became more like the battle of Cannae between the Romans and Hannibal in 216 BC.
"The strategy and tactical aspect was a key thing for David and Dan. They wanted to specifically focus on that so that we could really see the way Ramsay ensnares and outguns Jon in the almost exactly the way the same way Davos had planned to defeat the Bolton army. I also did a bunch of research into Alexander the Great who was legendary in his strategic battle prowess.
Game of Thrones Season 6 - Episode #10 Preview
"That said at some point you need to put all the research down and tell a good story. The Bolton Shield wall, for example, was a production-friendly way to emulate a "double envelopment pincer move" [without] using horses as originally scripted, and also as a way to avoid seeing horizons on the field and therefore having to dress fewer dead bodies or stage background fights so deep because we didn't have the money.
"I also really liked the visual of a wall of Bolton red and white crosses on the shields. It felt very fascistic and graphic."
In the same interview, the director also revealed that the claustrophobic moment featuring Jon Snow being trampled was added post-script due to budget and time constraints; the shots using less CGI than the planned sequence.
Meanwhile, Ramsay actor Iwan Reon has spoken about his character's finale, and Kit Harrington has spoken about the parallels between Jon Snow and Daenerys in BOB.
Register for free to continue reading
Registration is a free and easy way to support our truly independent journalism
By registering, you will also enjoy limited access to Premium articles, exclusive newsletters, commenting, and virtual events with our leading journalists
Already have an account? sign in
Join our new commenting forum
Join thought-provoking conversations, follow other Independent readers and see their replies