Game of Thrones season 6 spoilers: It looks like Drogon will come to Daenerys' rescue
Jorah and Daario are plotting her escape, and Drogon might be key
Christopher Hooton
Thursday 15 October 2015 16:06 Comments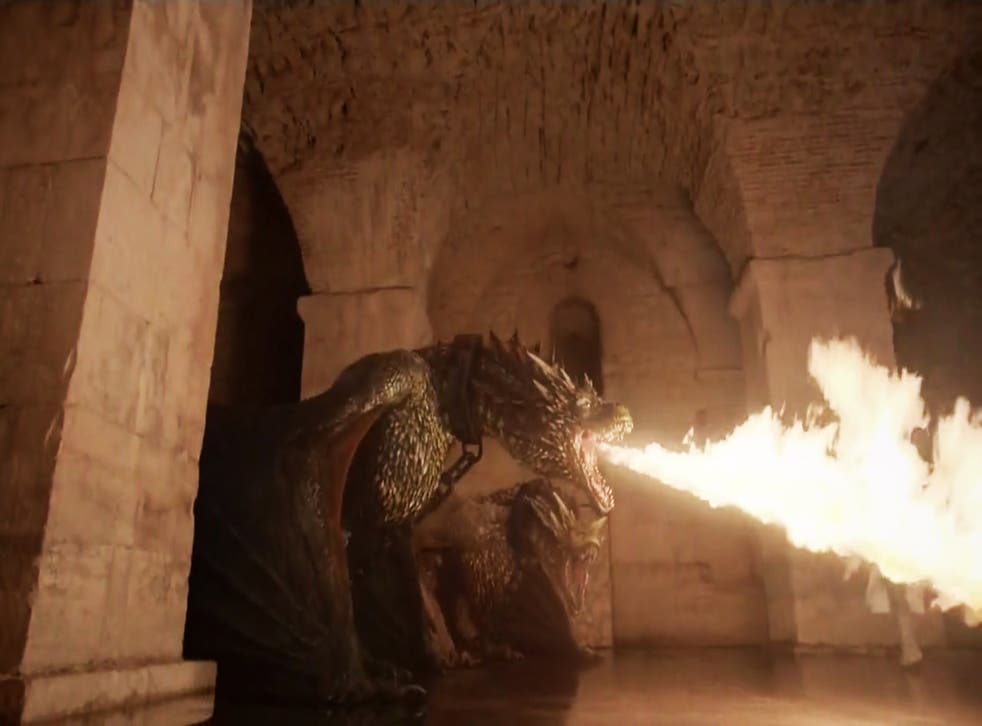 Major spoilers come out of Game of Thrones' Spanish set this week, where Daenerys and the Dothraki scenes are being filmed.
A photo posted by ideal.es shows what is apparently a Dothraki temple burnt to the ground, it claims by Dany's chief dragon, Drogon.
'Daenerys gets held captive, then her dragon heals and comes to her rescue' seems a bit of a simplistic reading, but it certainly seems the Dothraki are going to regret holding a Targaryen prisoner.
There are more spoilers that tie in with this from Los Siete Reinos meanwhile, which reports that:
- Jorah and Dario spy on the Dothraki camp, plotting to rescue Khaleesi
- A celebration of some sort was filmed
- A battle involving 400 extras took place, with Khalasars being divided by different body paint colours (Khal Drogo wore blue in season 1)
Daniel Sackheim was directing the scenes, which means they'll appear in episodes 3 and/or 4 of season 6.
US Ambassador to Spain (and former HBO exec) James Costos visited the set for the dramatic scenes, which he described as "so exciting".
Game of Thrones season 6's release date is expected to fall in April 2016.
Register for free to continue reading
Registration is a free and easy way to support our truly independent journalism
By registering, you will also enjoy limited access to Premium articles, exclusive newsletters, commenting, and virtual events with our leading journalists
Already have an account? sign in
Join our new commenting forum
Join thought-provoking conversations, follow other Independent readers and see their replies