The Independent's journalism is supported by our readers. When you purchase through links on our site, we may earn commission.
Game of Thrones season 6: Release date, plots and dragons - everything we know so far
George RR Martin is busy writing the next book but the storylines may differ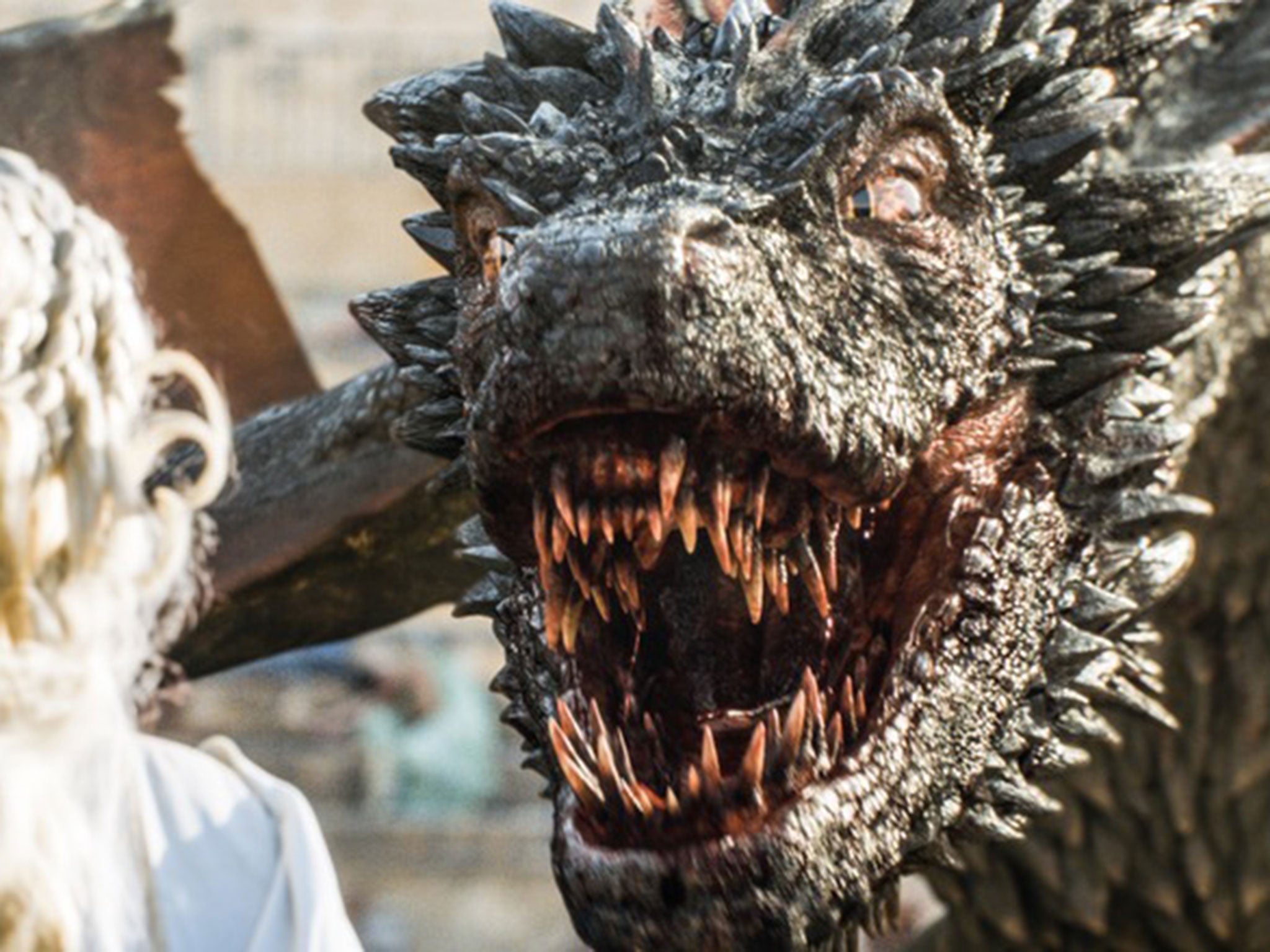 With Game of Thrones season five drawing to a dramatic close as only a TV series based on George RR Martin's books can, our minds have already wandered to what season six may have in store.
Details remain scarce but a few hints have dripped through on the grapevine and this is what we know so far:
Season six will probably start next April
Judging by the last five seasons, fans can expect to see new episodes from Dan Weiss and David Benioff sometime in spring 2016 (we know, but it'll come round sooner than you think). Production is rumoured to be starting as soon as next month.
There are going to be some massive dragons
VFX supervisor Joe Bauer dropped the news about Daenerys' babies and it's got us very excited. We saw them briefly in episode nine and my had they grown but come season six, they'll have doubled in size.
"When the dragons were small we had little foam rubber models of each dragon and we could carry them on and off of the set and it was no big deal," Bauer told Yahoo TV. "Last year the best we could do was a head and this year it's going to be a finger nail or something, I'm not really sure."
The Winds of Winter may not be out in time...
George RR Martin is hard at work trying to finish his sixth A Song of Ice and Fire book before season six reaches our living rooms. Whether or not he'll manage it remains in doubt however, seeing as fans have been waiting since 2011 for the next Westeros instalment. Just stop emailing him alright?
...and even if it is it might not make a difference...
Martin actually has next to no creative control over what goes on in the HBO TV series, meaning showrunners Dan Weiss and David Benioff are at liberty to stick as close to or stray as far from the events of the novels as they like.
Recent season storylines have proved that not everything that happens in the books will go the same way in Thrones (Sansa's rape to use just one example) and with the show having caught up with Martin, really anything goes from this point onwards.
Shocking Game of Thrones scenes
Show all 11
...but George RR Martin isn't writing an episode
The author has turned down scripting an episode for next year's season because it would mean at least a month away from work on The Winds of Winter. He also opted out of several convention appearances, so he's trying guys, okay? It can't be too long now.
Plots skipped in past seasons may reappear
Weiss and Benioff recently hinted that characters and storylines from Martin's books previously ignored in Thrones may make reappearances in future seasons. Meaning we could still see Lady Stoneheart and Victarian Greyjoy on the small screen.
"Sometimes we're going in a different order or telling a different story," Benioff told Entertainment Weekly. "We think the story will all make sense at the end. Otherwise it will be eight wasted years."
Join our commenting forum
Join thought-provoking conversations, follow other Independent readers and see their replies