Game of Thrones season 6, episode 7: Who did Sansa write to? What does it mean?
What her actions could mean for the outcome of the season's epic final showdown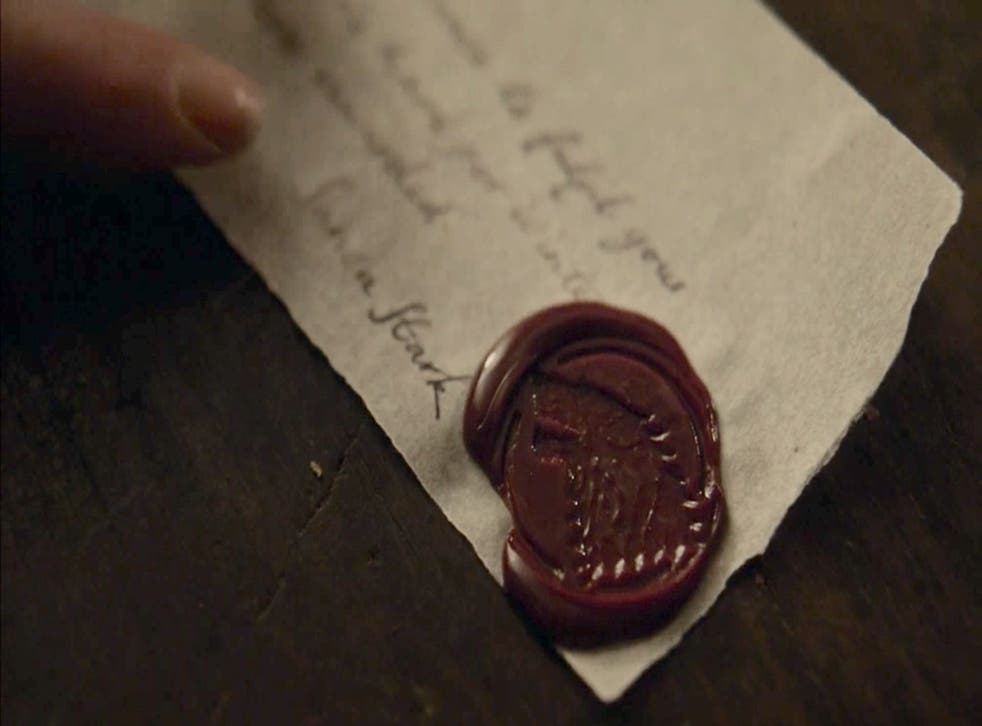 *WARNING* MAJOR SPOILERS FOR GAME OF THRONES SEASON 6, EPISODE 7*
Though this season appears to be leading up to one thing, and one thing only, the grand takedown of Lord Ramsay Bolton; this is Game of Thrones after all, so that won't be happening so easily.
Indeed, the latest episode has struck somewhat of a divide within House Stark, as forces are slowly gathered for a final march on Winterfell. The appeal to House Mormont saw a mere 62 men recruited, while the appeal to House Glover failed entirely.
Though Sansa stepped up, in a moment of leadership, to remind House Glover of their loyalties to the Starks; Lord Glover blames Robb Stark for his castle being overtaken and his family killed by the Iron Born, while claiming it was House Bolton who aided him in reclaiming that castle.
There's friction growing now between Jon and Sansa, with the former seemingly set to march on Winterfell with the few men that are already loyal; Sansa, meanwhile, is somewhat disappointed in her half-brother's leadership, herself determined to recruit more allies before ever having any hope to defeat Ramsay.
Game of Thrones Season 6 Episode 8 Preview
This season's seen Sansa grow immeasurably, so it perhaps is not so surprising that she'd be willing to take things into her own hands. And so we glimpsed her writing a scroll, with an urgency in her body language which suggests the recipient may not be someone Jon would entirely support.
Could it be to Tyrion? She was once married to him, and he's been willing to help her in the past; with his status as a Lannister certainly at risk of enraging Jon. If the show is hoping to finally tie together the Starks, Lannisters, and Targaryens; this could perhaps be the connection to make it happen.

The House Sigils in Game of Thrones

Show all 36
More likely, though, she was writing to Littlefinger (staring at the ravens, she might also have been reminded of his house sigil); with the Knights of the Vale at his disposal, Sansa could be hoping he'll turn up at some crucial moment in the battle and help save the day. Well, we can only hope.
Some have guessed it was Littlefinger himself who penned Ramsay's note to Jon, in anticipation that Sansa would call on his help; though if he's the cause of this war, can we be guaranteed he'll side with the Starks and not with Ramsay?
Game of Thrones airs on Sunday nights in the US, at 9PM on HBO; and will be simulcast at 2AM on Sky Atlantic in the UK.
Join our new commenting forum
Join thought-provoking conversations, follow other Independent readers and see their replies