Game of Thrones season 7: Casting call reveals upcoming character descriptions
New King's Landing residents on the way
Jack Shepherd
Monday 22 August 2016 11:20 Comments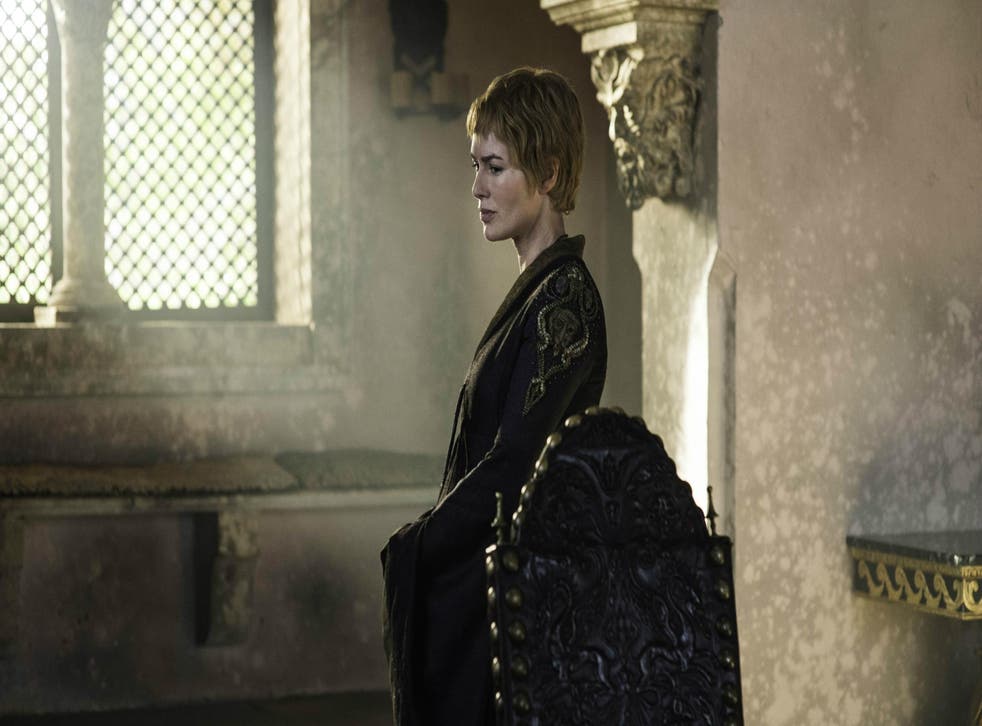 With season six of Game of Thrones having concluded earlier this year, attention has turned to season seven, which will debut in 2017 later than usual.
Creators of the series, David Benioff and D.B. Weiss, recently hinted at what is to come in season seven, while Watchers on the Wall have uncovered the first casting information.
According to the outlet, the show is looking to cast a general, priest, warrior, gate guard, city guard, merchant, lovely lady, young Lord, and lieutenant.
Here's everything we know so far about each character, via Watchers on the Wall. (Note: often key character's are given ambiguous titles in an attempt to prevent spoilers).
Game of Thrones Season 7: In-Production Tease
General, in the age range 40 – 55. He's a senior military officer, and they're looking for a white actor who uses the British RP accent. The actor is needed for the week of September 6th.
Priest, in his 60's. He's a venerable priest with moral authority and gravitas. The show is seeking a white actor, using an RP accent, with characterful face for this part. He's scheduled to shoot one week, from September 22nd.
Warrior, in the 35 – 45 age range. The character is a tough-looking bruiser with the attack skills of a pit bull, and the actor needs to be great at fighting. He has a "considerable" amount of dialogue as well. It's described as an "excellent part for a top-end actor." Helpful clues in the description? We know it's not a Dothraki character as the actor for the role is required to be white, and they're asking for a neutral and non-posh English accent. This role is currently scheduled to shoot across October.
Gate Guard, in his 20's. The character is described as a "Confident, characterful, straight-talking Northern lad with a great face to play across a very excellent series of scenes." They're looking someone with wit, timing, and charisma. He's currently scheduled to film between mid-October and mid-November.
City Guard, in his 30's. The show is casting for a city guard who intercepts a suspicious-looking person on his nightly patrol. They require an RP accent for this one. He's set to shoot for a week in mid-October.
Access unlimited streaming of movies and TV shows with Amazon Prime Video Sign up now for a 30-day free trial
Sign up
Merchant, in his 40's. The merchant appears at an inn during a busy evening. They're seeking a character actor, for a non-combatant role. His appearance is more open, including ethnicity/race. That suggests a character appearing somewhere in Essos- or a place we've never been before, since Daenerys is now on the move. This part is scheduled to shoot the first week of November.
Lovely Lady. Ah yes, what would Game of Thrones be without its courtesans and nudity. The show is casting for an attractive young courtesan who is sure of her own mind. It's described as a "good speaking part" and casting notes that full nudity is required for the role. Similar to the merchant, the lovely lady's physical appearance is open, indicating this role is for somewhere on Essos, or at a new location. She's scheduled to shoot for one week in early October.
Young Lord in his late 20's. He's a tall, handsome young lord, and the show is looking for a white actor who uses the RP accent. He's scheduled to shoot in the week commencing September 20th.
Lieutenant, in his 20's. The character is described as an athletic, physically fit, and disciplined warrior. Appearance-wise, they're looking for someone not white, with Middle Eastern descent mentioned. This bears the hallmarks of a Dothraki character description. He's set to shoot several days across three weeks, between mid-September and mid-November.
In memoriam: Every major character who died in Game of Thrones season 6

Show all 34
Notably, the majority of the characters must speak in British RP, a characteristic of those from King's Landing. With half the key characters from the capital of Westeros having died in Cersei's Wildfire explosion, it is no wonder Game of Thrones is bringing in a host of new King's Landing-ers.
Meanwhile, Sophie Turner, who plays Sansa Stark in the series, has hinted at her character's fate.
Register for free to continue reading
Registration is a free and easy way to support our truly independent journalism
By registering, you will also enjoy limited access to Premium articles, exclusive newsletters, commenting, and virtual events with our leading journalists
Already have an account? sign in
Join our new commenting forum
Join thought-provoking conversations, follow other Independent readers and see their replies